Insalatissime Linea BIO 220g Pearl Wheat
Ideal for those who love delicious, balanced ready-to-eat meals.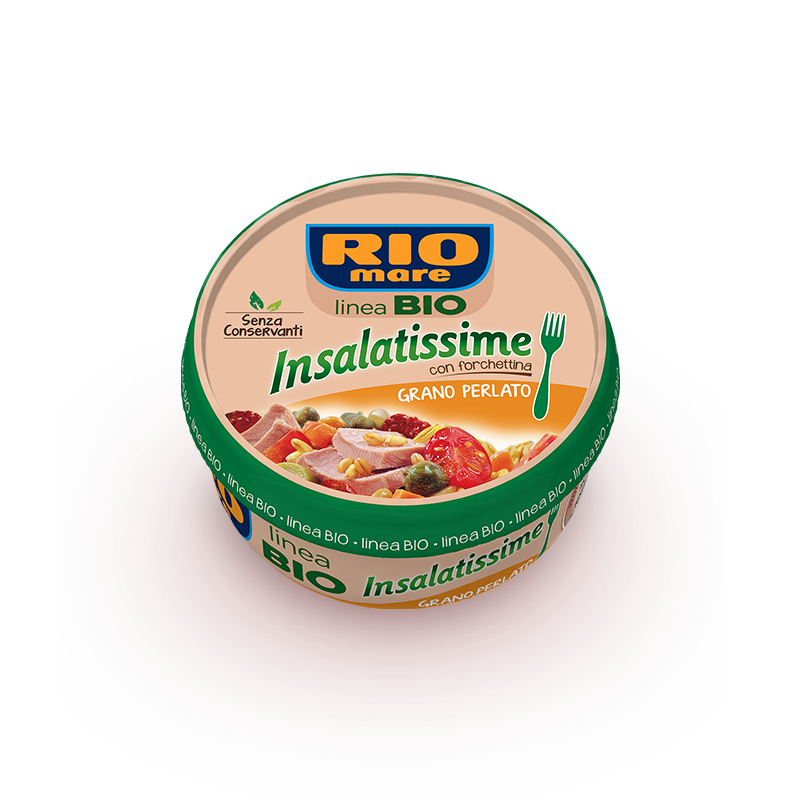 CHARACTERISTICS
Ready to eat at any time thanks to the insert of a convenient fork and its stay-fresh packaging, guaranteed to preserve its freshness and taste intact.
BE INSPIRED
Rio Mare's insalatissime Linea BIO are ideal for those looking to enjoy a complete, healthy meal containing all the proteins of the best Rio Mare tuna and all the nutritional properties of a variety of carefully selected, 100% organic grains, pulses and vegetables. Rio Mare's Insalatissime Linea BIO do not contain any added preservatives.