Paté Rustico Tuna and Cherry Tomatoes
A spreadable product. Ideal to ward off hunger pangs or to whet your appetite.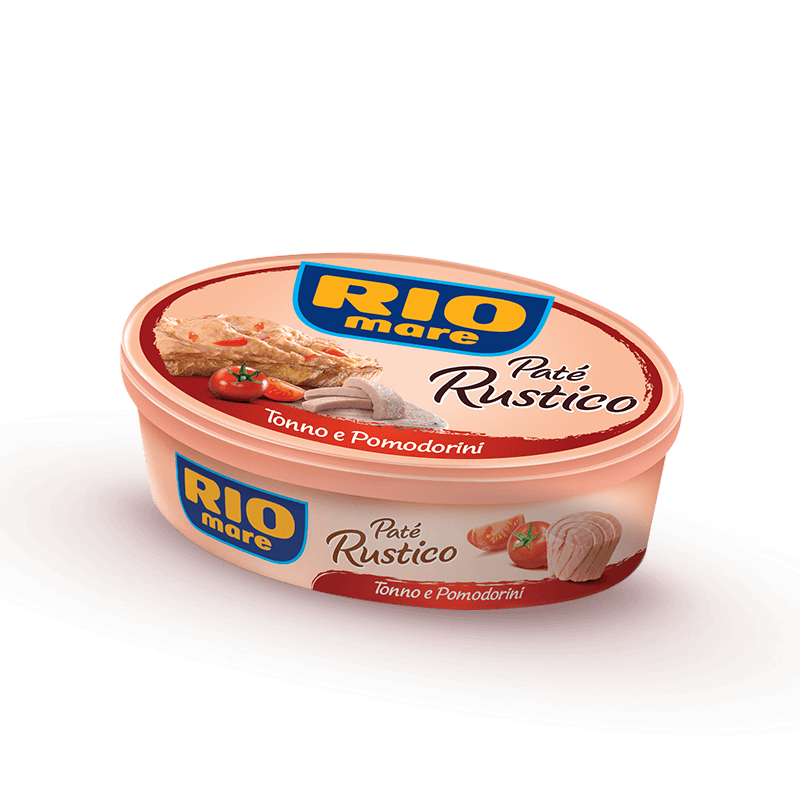 CHARACTERISTICS
This delicious product brings together all the goodness of premium-quality tuna combined with the mouth-watering ingredients of Mediterranean culinary tradition to offer you a flavour-filled product boasting a consistency typical of artisanal, homemade delicacies. Packaged in a practical can to facilitate handling and make spreading easier, it can be resealed for perfect storage in the refrigerator. Available in three versions: tuna and cherry tomatoes, tuna and olives and tuna and peppers.
WHY
A tuna and cherry tomato Patè featuring the typical taste of this sun-drenched ingredient.
BE INSPIRED
Ideal for spreading on all types of bread, either white or wholegrain, well toasted for more demanding palates.