Salmon and watercress club sandwich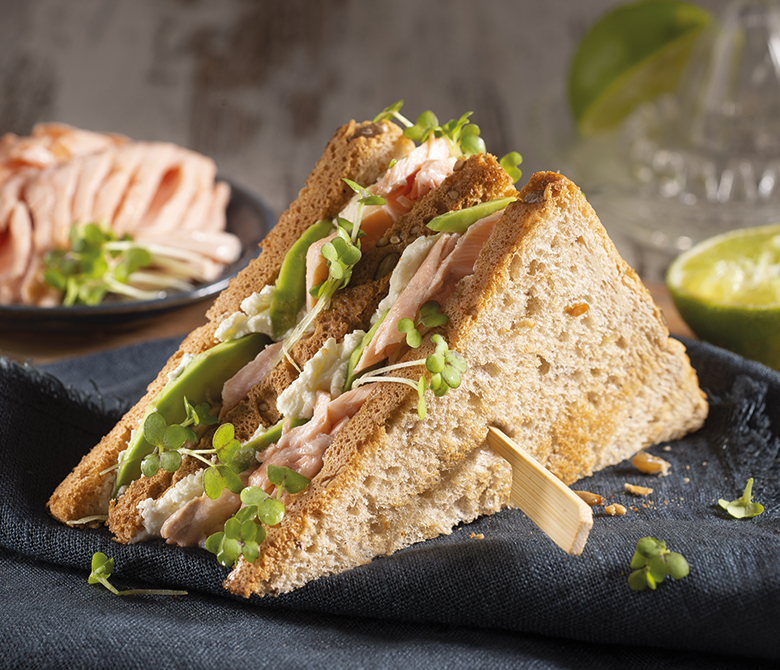 Ingredients
for 4 servings
---
12 slices seeded whole grain bread
---
2 x 125g cans Rio Mare Steamed Salmon Fillets in Olive Oil
---
1 avocado
---
juice of ½ a lime
---
160g creamy cheese
---
a small bunch of water cress
---
pepper to taste

Stampa Ricetta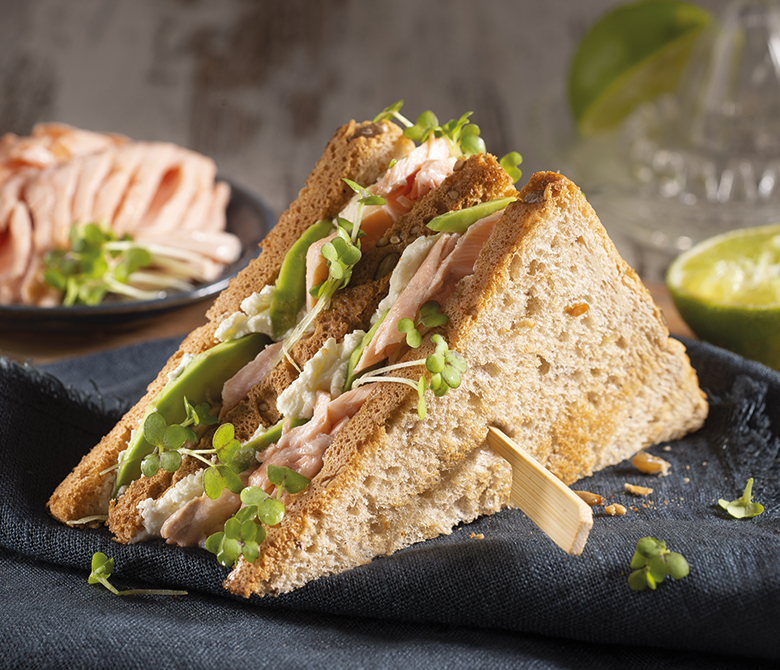 Product used
Salmon Fillet in Olive Oil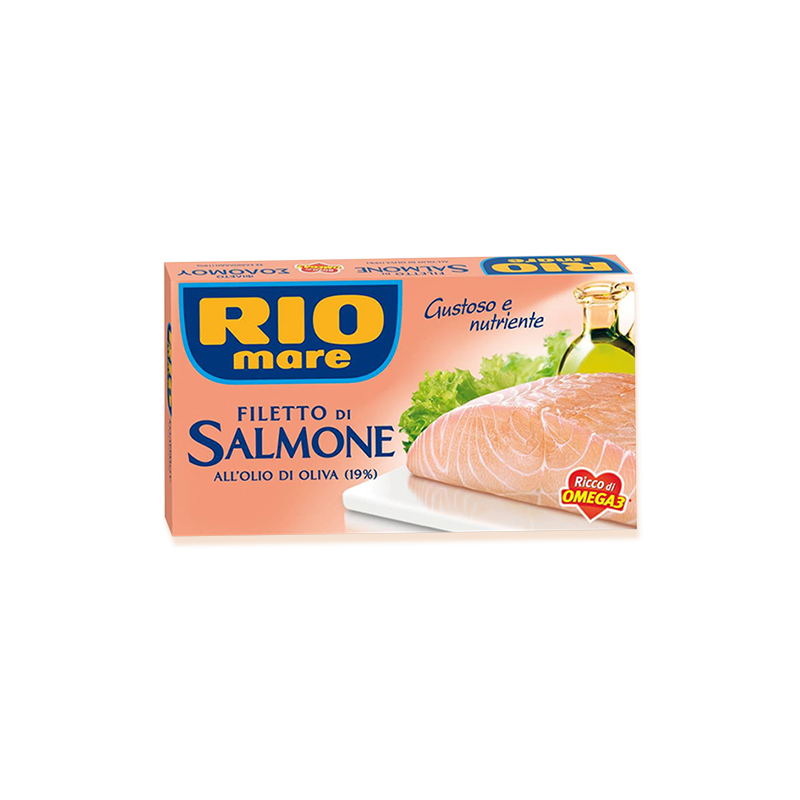 DISCOVER MORE
Preparation
1. Peel the avocado and remove the pip. Slice the flesh and dress with the lime juice and pepper. Toast the bread slices.

2. Spread eight slices of bread with the creamy cheese, top with the avocado slices and the drained, flaked salmon and garnish with a little watercress.

3. Stack the two slices with their toppings and finish with the remaining four slices. Cut the sandwiches in half and serve.