Tuna with Green Beans, Kidney Beans and Mint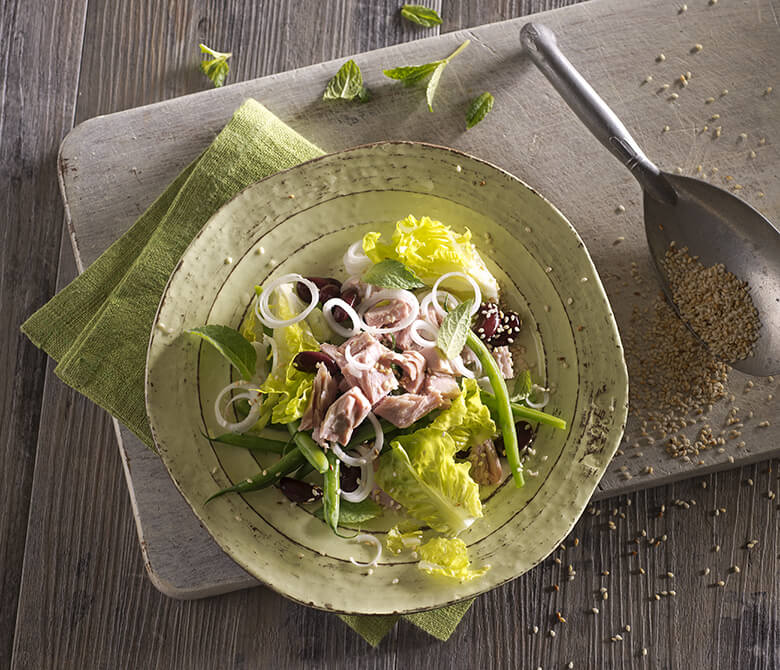 Ingredients
for 4 servings
---
3 80g cans of Rio Mare Tuna in Olive Oil
---
150g green beans
---
100g boiled kidney beans
---
1 spring onion
---
1 heart of white celery with leaves
---
a small lettuce core
---
a handful of fresh mint
---
30g extra virgin olive oil
---
a handful of toasted sesame seeds
---
Stampa Ricetta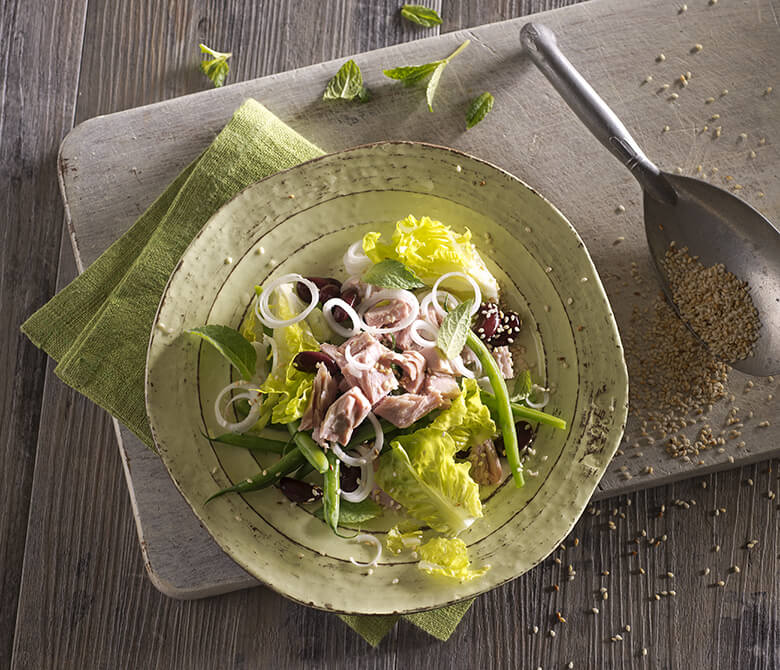 Product used
Tuna in Olive Oil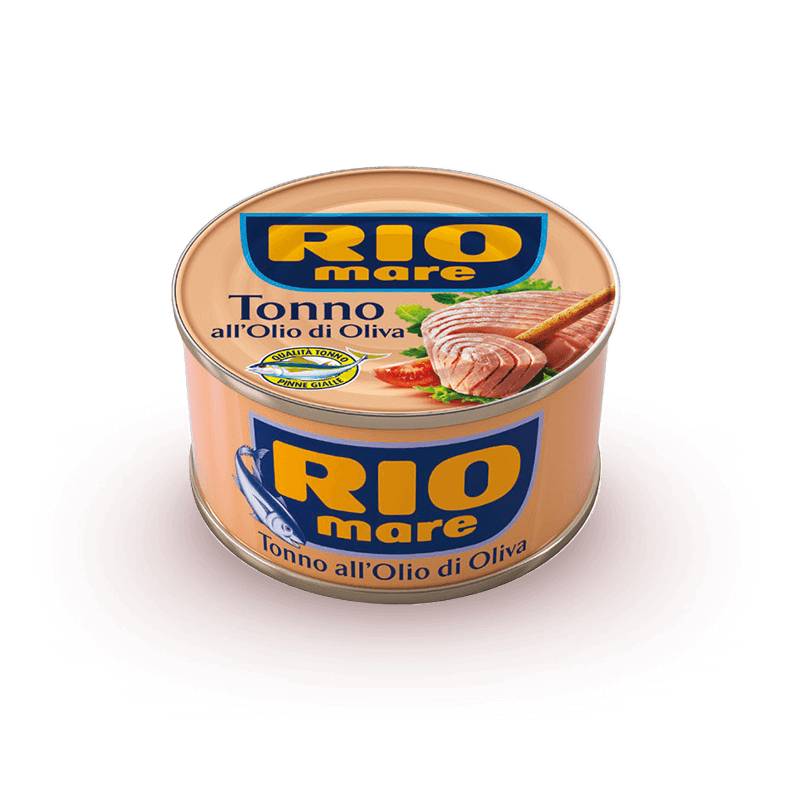 DISCOVER MORE
Preparation
1. Trim the green beans, rinse and boil them in salted water for about 20 minutes.

2. Peel the spring onion, cut the heart out and slice it thinly together with the celery. Place both in a bowl and add the tuna in extra virgin olive oil. Toss gently.

3. Drain the boiled green beans, place them on a plate, add the red beans, the tuna with the vegetables, and the heart of lettuce split into small bunches. Sprinkle with fresh mint, toasted sesame and a drizzle of oil.