Tagliatelle with lemon-flavoured leek and tuna sauce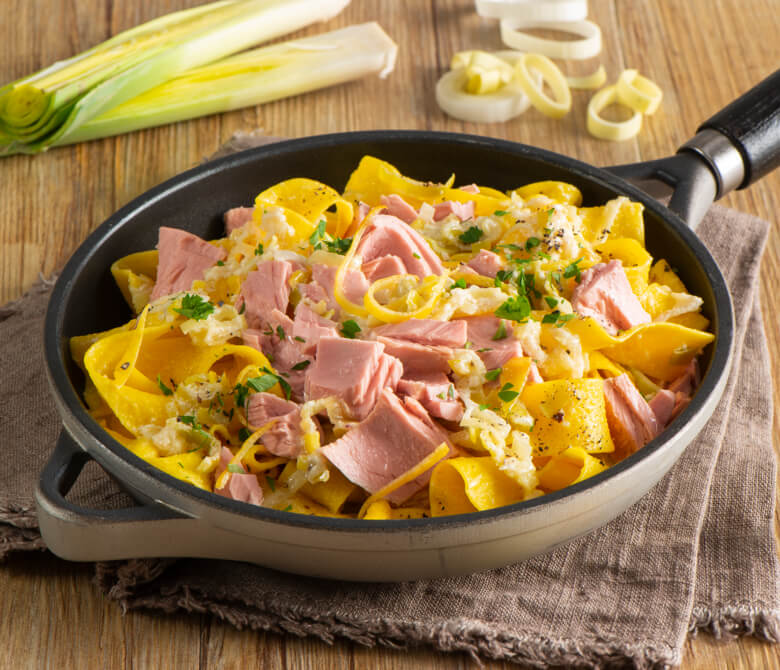 Ingredients
for 4 servings
---
350 g tagliatelle or pasta of your choice
---
2 cans of Rio Mare Extrá Tuna 80 g
---
2 leeks
---
1 lemon
---
1 dl milk
---
40 g grated Parmesan cheese
---
30 g butter
---
20 g extra virgin olive oil
---
salt and pepper to taste
---
Stampa Ricetta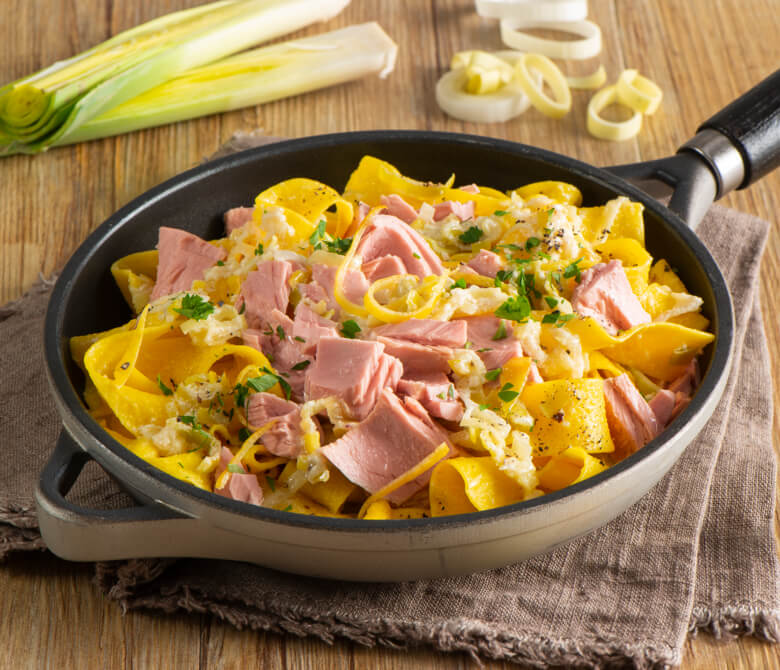 Product used
Tuna in Extra Virgin Olive Oil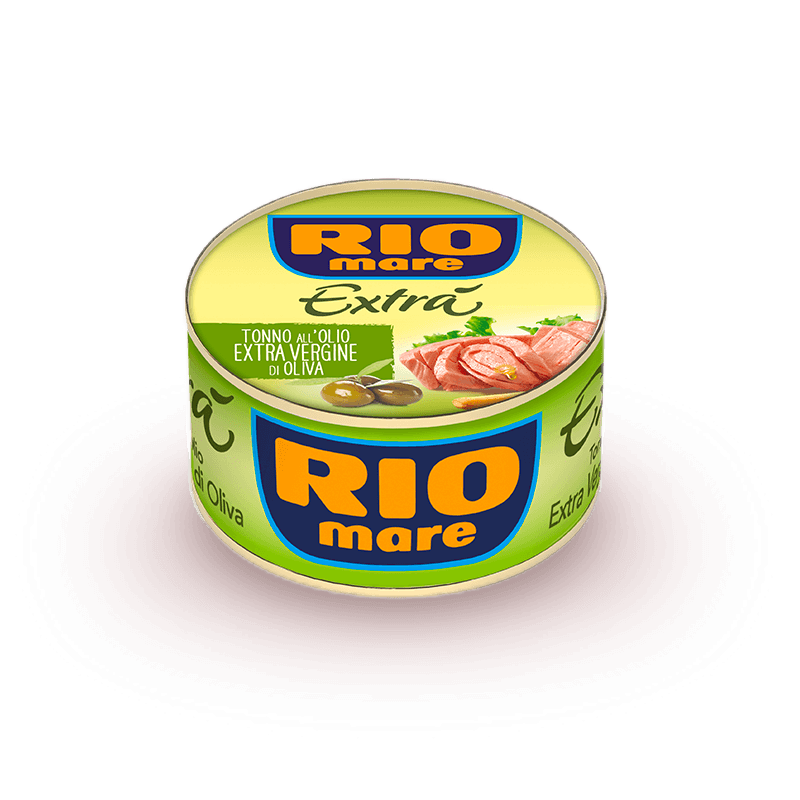 DISCOVER MORE
Preparation
• Bring a large pot of water to the boil and only add salt when the water reaches boiling point. Pour the tagliatelle into the boiling water and cook.

• In the meantime, wash and finely slice the leeks. Sauté in a small pot with the oil and butter, season with salt, add the milk and a few spoons of water, and cook over a low flame for about 15 minutes. Remove the mixture from the flame and mash lightly with a fork.

• Using a vegetable peeler, remove several long strips of lemon zest from the lemon. Blanch the strips of lemon zest for a minute, drain well and cut into Julienne strips

• Pour the leek sauce into a large frying pan, add a few spoons of the pasta water and then pour in the well-drained, al dente pasta. Add the grated Parmesan cheese and stir over the flame for one minute.

• Remove the pasta from the flame and add the tuna with a little of its oil, the lemon zest and a generous sprinkling of black pepper. Toss through and serve.