Carrot puree with tuna fillets in olive oil, caramelized onions and seeds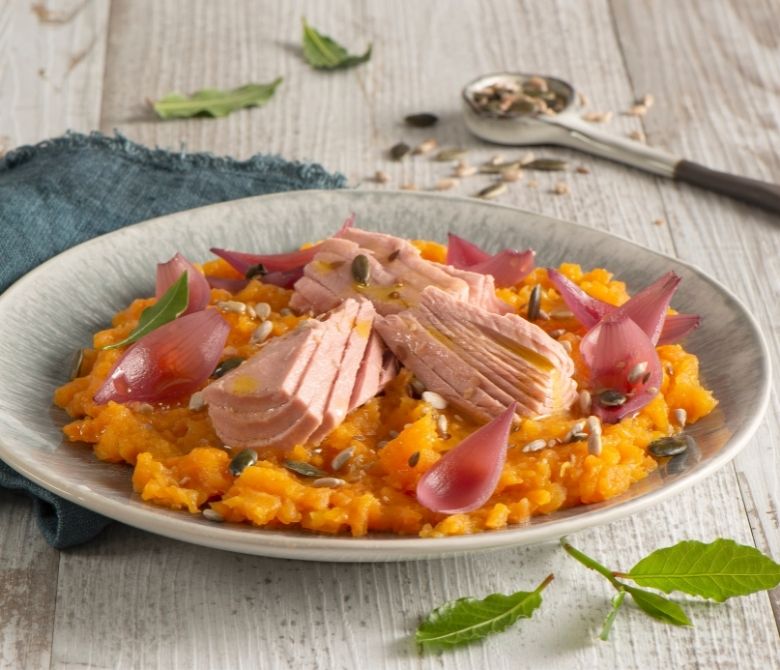 Ingredients
for 4 servings:
---
3 cans of Rio Mare Tuna Fillets in olive oil 130 g
---
400 g carrots
---
1 medium potato
---
1 medium red onion
---
40 g extra virgin olive oil
---
100 ml milk
---
200 ml water
---
2 bay leaves
---
2 dessert spoons mixed seeds
---
salt and pepper to taste
---
Stampa Ricetta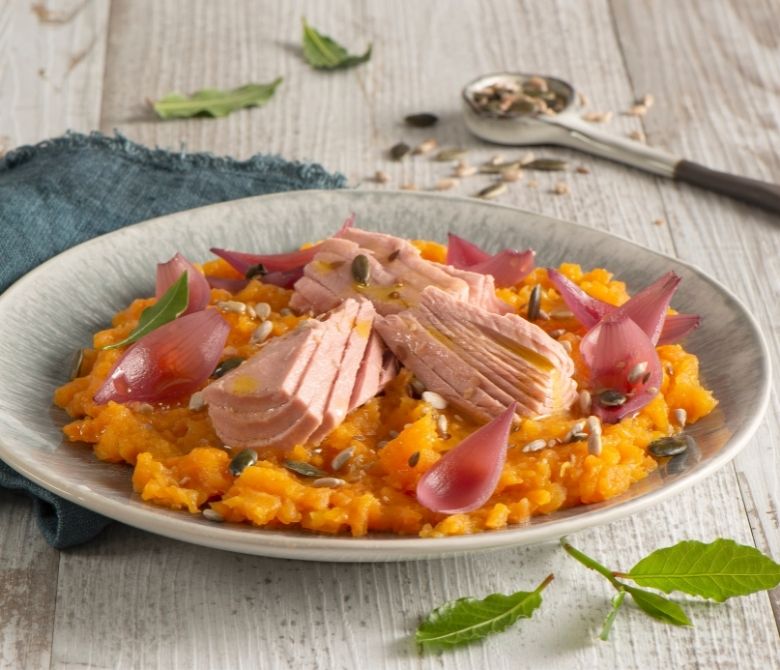 Product used
Tuna Fillets in Glass Jar with Olive Oil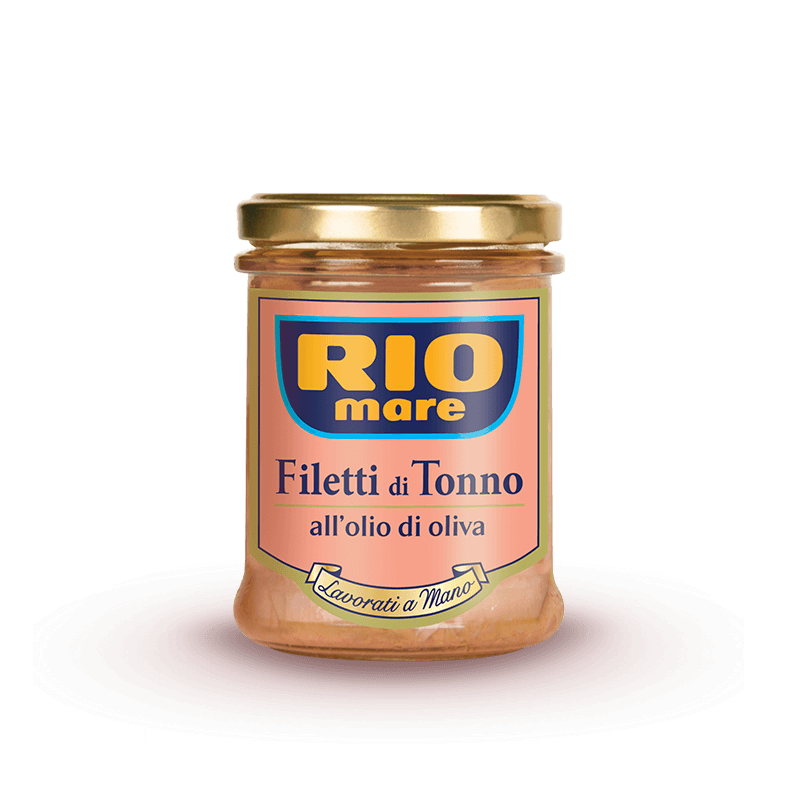 DISCOVER MORE
Preparation
1. Peel the carrots and potato. Cut into smallish pieces, place in a saucepan with the milk and water and season with salt. Bring the mixture to a boil, cover with a lid and cook over a medium flame for about 15 minutes. Remove the lid, raise the flame and, if necessary, reduce the sauce if it seems too liquid. Whisk vigorously to obtain a puree.

2. Peel the onion, cut into small segments and sauté in a frying pan with the oil, bay leaves, sugar, two tbsp water and a pinch of salt and pepper. Cook for about 5 minutes until the onion is tender.

3. Arrange the puree, onions and their liquid on 4 individual plates. Top with the tuna fillets and garnish with the seeds.