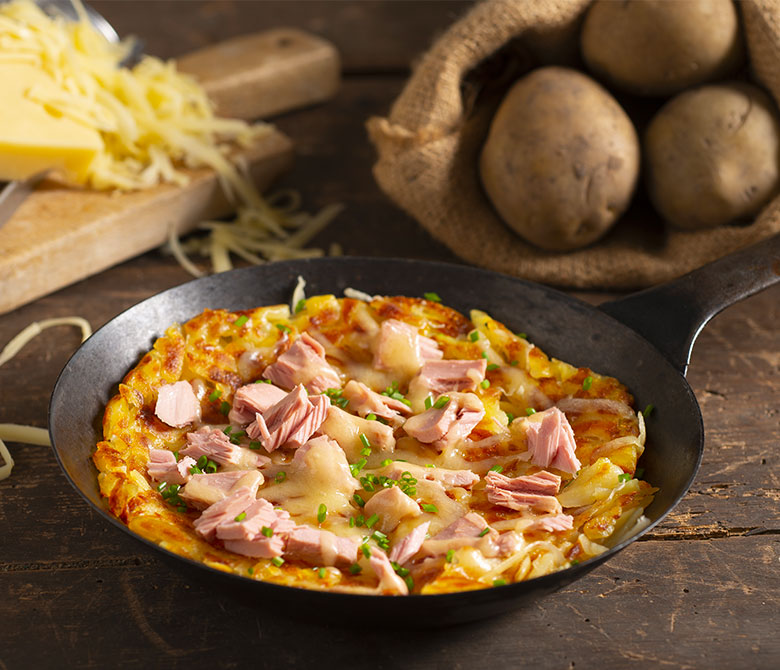 Ingredients
for 4 servings
---
800g potatoes or 1 packet of ready-made rösti
---
2 x 80g cans Rio Mare Tuna in Olive Oil
---
150g grated gruyere cheese
---
1 bunch chives
---
20g butter
---
20g oil
---
salt and pepper to taste
---
Stampa Ricetta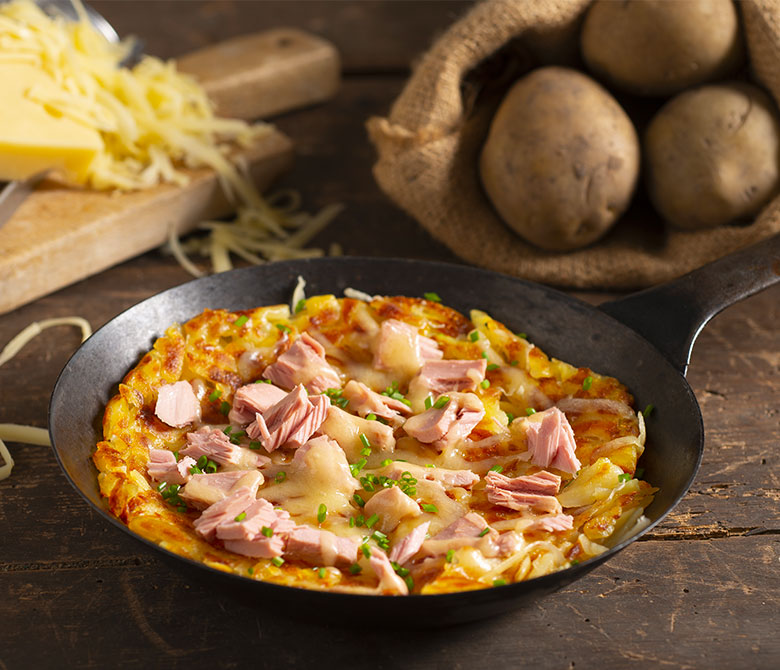 Product used
Tuna in Olive Oil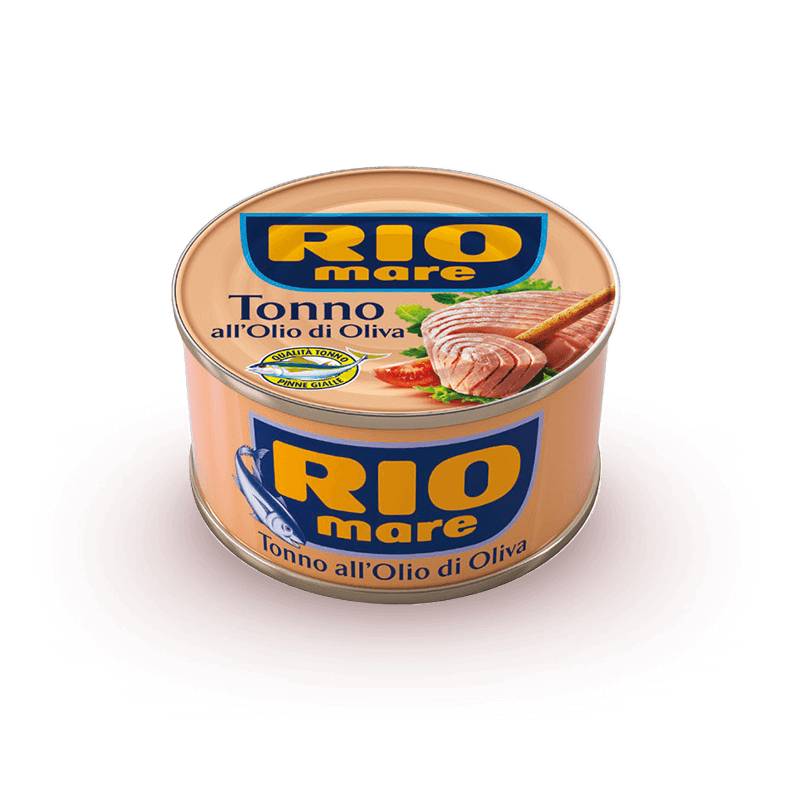 DISCOVER MORE
Preparation
1. Boil the unpeeled potatoes for about 15 minutes until they are 'al dente'. Drain, leave to cool and store in the fridge for a few hours. Peel and grate the potatoes with a large-hole grater and season with salt and pepper. If you're using ready-made rösti , this step is unnecessary

2. Heat the oil and butter in a 28cm non-stick frying pan. Add the rösti and cook over a high flame until the bottom is golden brown, then flip the rösti like an omelette until the bottom of the other side is also golden brown.

3. Lower the flame to a minimum, top the rösti with the flaked tuna, sprinkle with the cheese and chives and cover with a lid. Cook the rösti for approximately two minutes or until the cheese has melted and soft. Serve immediately.