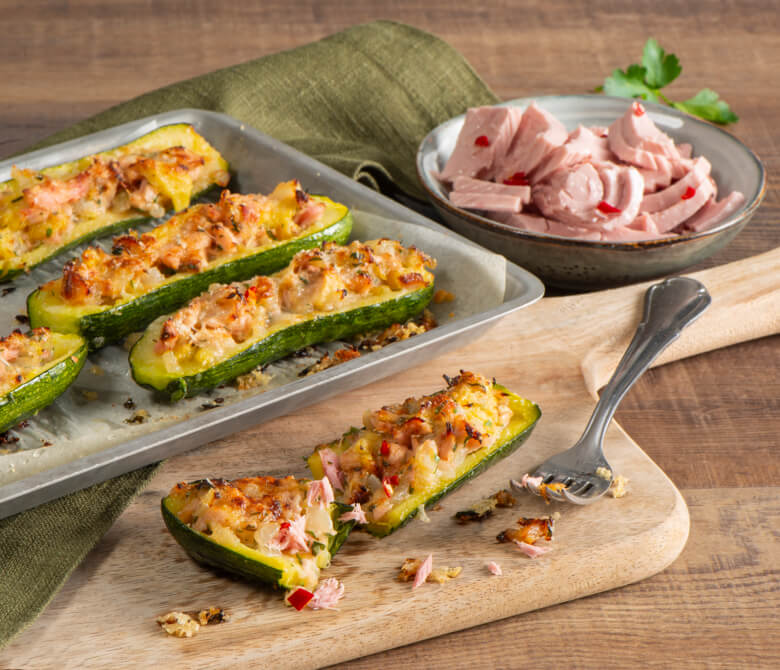 Ingredients
for 4 serving
---
6 medium, evenly-shaped zucchini
---
3 cans of Rio Mare Tuna with Hot Chili Pepper 80 g
---
1 yellow medium onion
---
50 g grated Parmesan cheese
---
a small bunch of parsley and marjoram
---
40 g extra virgin olive oil
---
salt to taste
---
Stampa Ricetta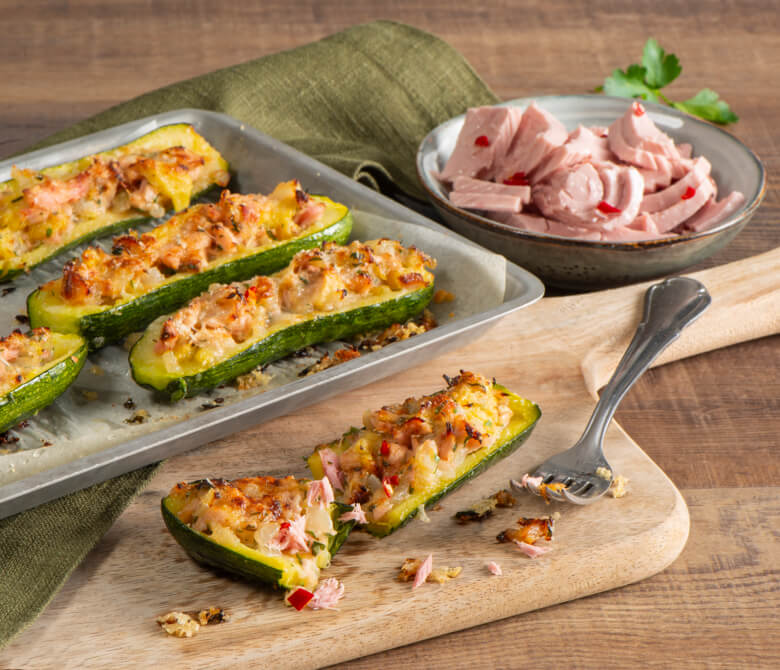 Product used
Tuna with Hot Chili Pepper from Calabria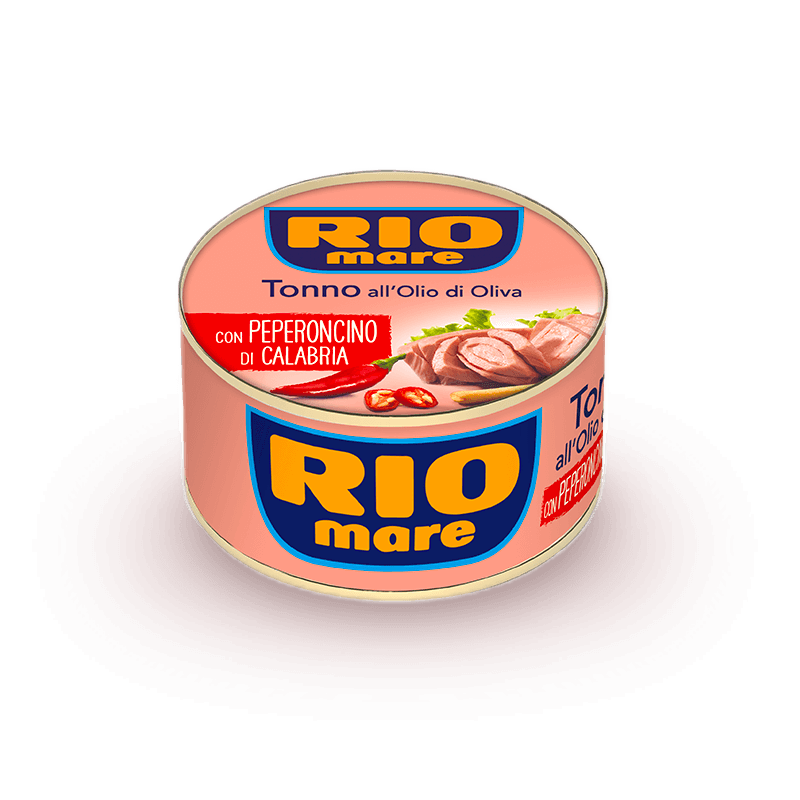 DISCOVER MORE
Preparation
1. Cook the zucchini whole in salted water, calculating about 12 minutes from the time that the water starts to boil. Remove the ends and cut in half lengthwise. Scoop out the flesh and seeds with a teaspoon and mash well.

2. Sauté the chopped onion lightly in a small frying pan with the olive oil until golden. Add the zucchini flesh, allow it to absorb the flavours for a few minutes and then remove from the flame. Mash the flesh gently with a fork, add the drained, flaked tuna, parsley and grated Parmesan cheese and mix well.

3. Stuff the zucchini shells with the mixture and bake au gratin in a hot over for about ten minutes.