Green bean, celery and radish salad with tuna fillets in brine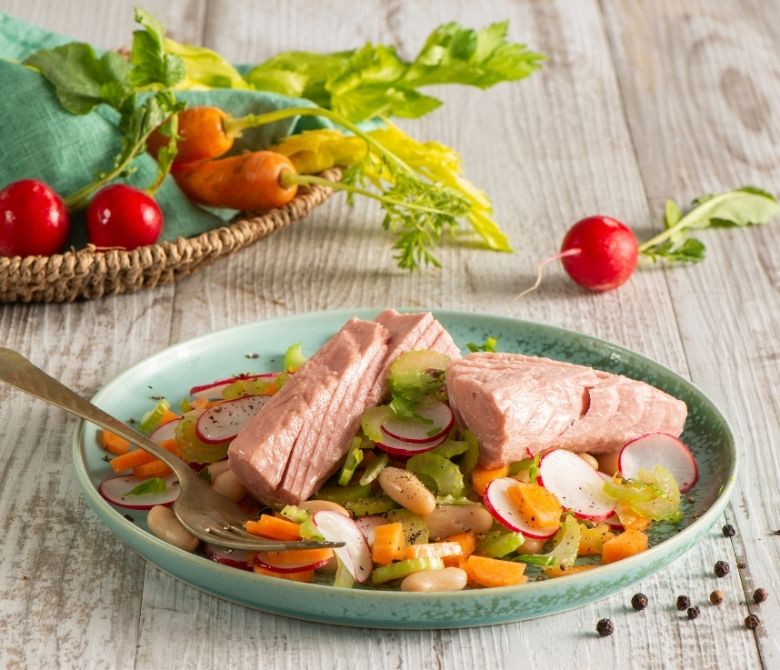 Ingredients
for 4 servings
---
2 cans of Rio Mare Tuna in Brine 180g
---
one green celery heart
---
300 g of cooked cannellini beans or another type of bean of your choice
---
5 radishes
---
1 carrot
---
30 g extra virgin olive oil
---
salt and pepper to taste
---
Stampa Ricetta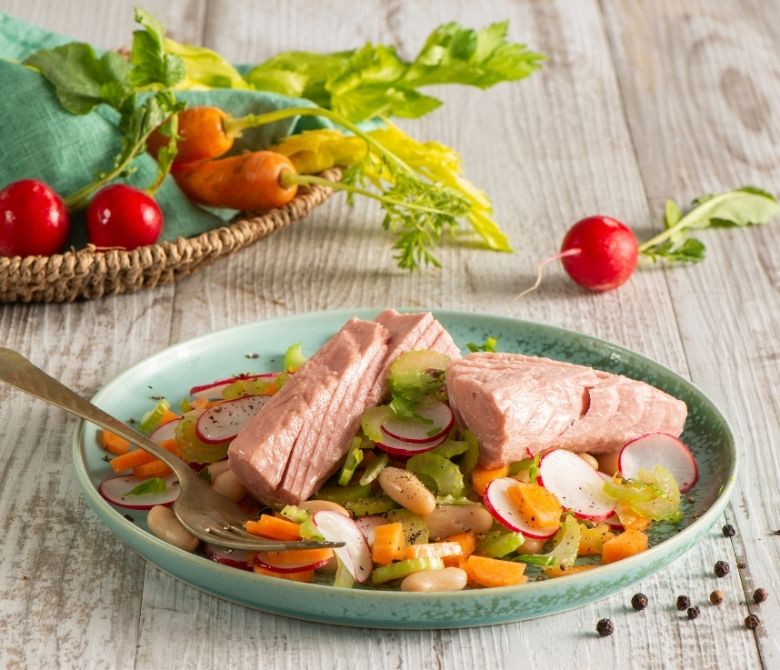 Product used
Tuna in brine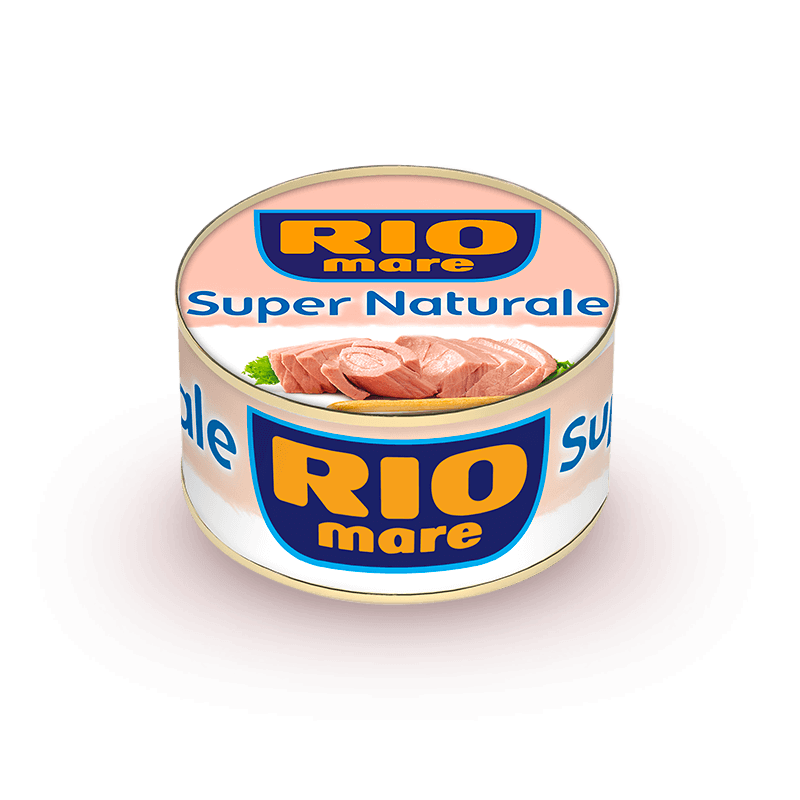 DISCOVER MORE
Preparation
1. Wash the celery well, remove the filaments and set the leaves aside. Finely slice the celery and chop the leaves. Peel the carrot, cut into half rounds and then wash and finely slice the radishes.

2. Place the green beans, celery, celery leaves, carrot and radishes in a bowl, and dress with the oil, salt and pepper. Toss the salad gently and arrange on four individual plates.

3. Top the salad with the pre-drained fillets.