Fusilli with tuna, broccoli, provolone cheese and olives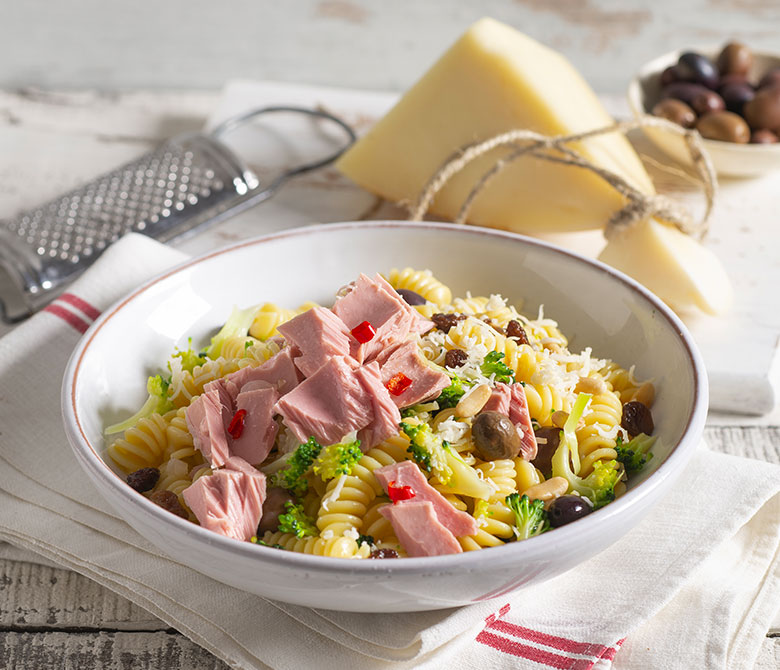 Ingredients
for 4 servings
---
2 x 80g cans Rio Mare Tuna with Hot Chili Pepper from Calabria
---
350g fusilli
---
500g broccoli
---
1 onion
---
1 clove garlic
---
30g pitted black olives
---
20g pine nuts
---
20g raisins
---
40g mature provolone cheese
---
40g extra virgin olive oil
---
salt to taste
---
Stampa Ricetta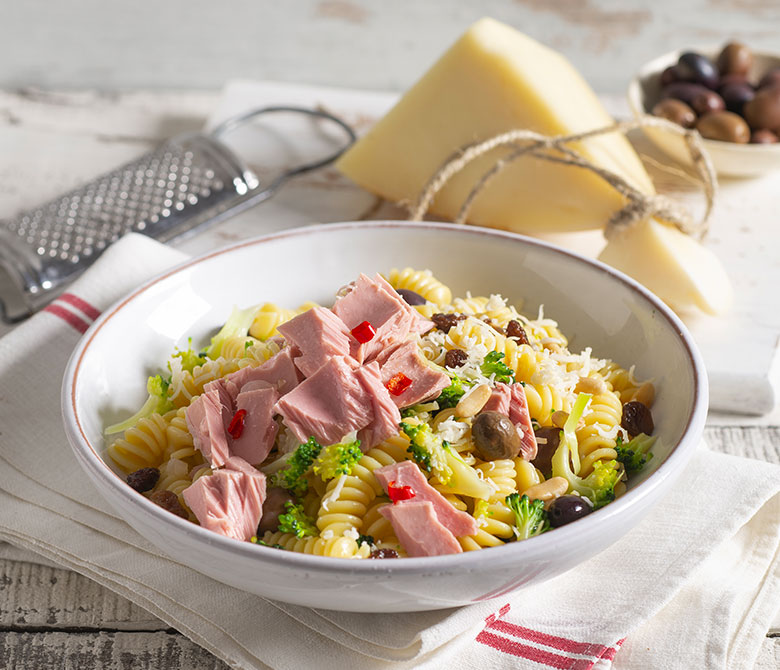 Product used
Tuna with Hot Chili Pepper from Calabria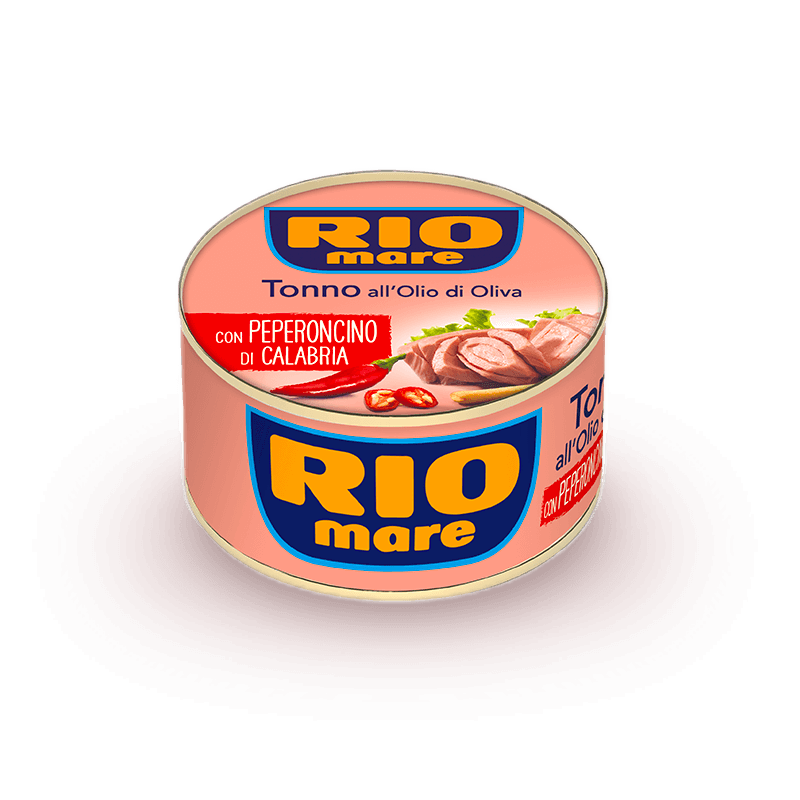 DISCOVER MORE
Preparation
1. Bring a large pot of water to the boil and add salt. Soak the raisins in lukewarm water to soften.

2. Divide the broccoli into florets and cut the stalk into cubes. Pour the broccoli into the boiling water and cook for about 10 minutes. Drain the broccoli with a slotted spoon and set aside. Cook the pasta in the broccoli cooking water.

3. While the pasta is cooking, sauté the finely sliced garlic clove in a large frying pan with the olive oil. Add the chopped onion, olives, pine nuts and softened raisins. Sauté for a few minutes, add the broccoli and cook over a high flame for a few minutes until all the flavours are absorbed. Add the cooked, drained pasta. Grate the provolone cheese with a large-hole grater and sprinkle over the pasta. Toss through well and serve.