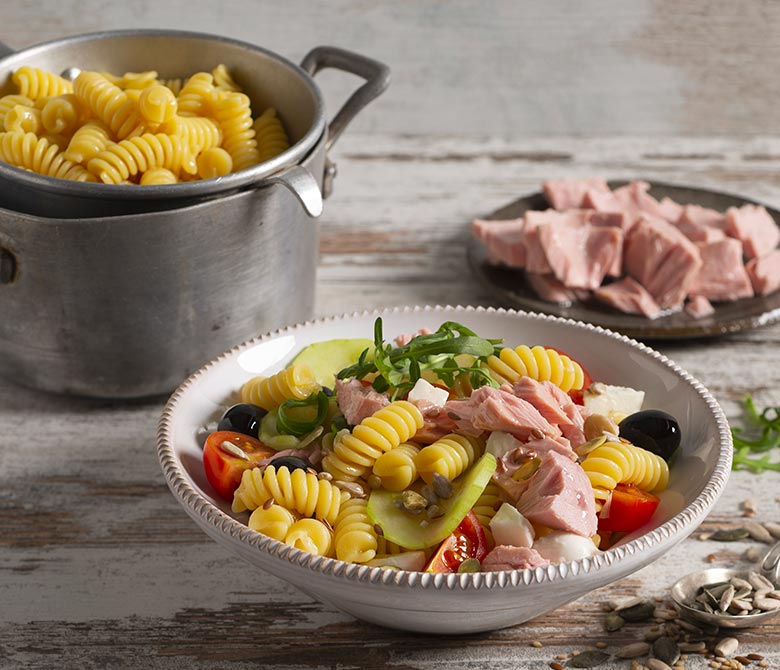 Ingredients
for 4 servings:
---
350g short pasta (fusilli or penne)
---
1 160g can Rio Mare Tuna in Olive Oil
---
150g cherry tomatoes
---
150g mozzarella or another type of fresh, hard cheese
---
1 medium cucumber- 100g rocket
---
20g pitted black olives
---
20g mixed salad seeds
---
50g extra virgin olive oil
---
salt and pepper to taste.
---
Stampa Ricetta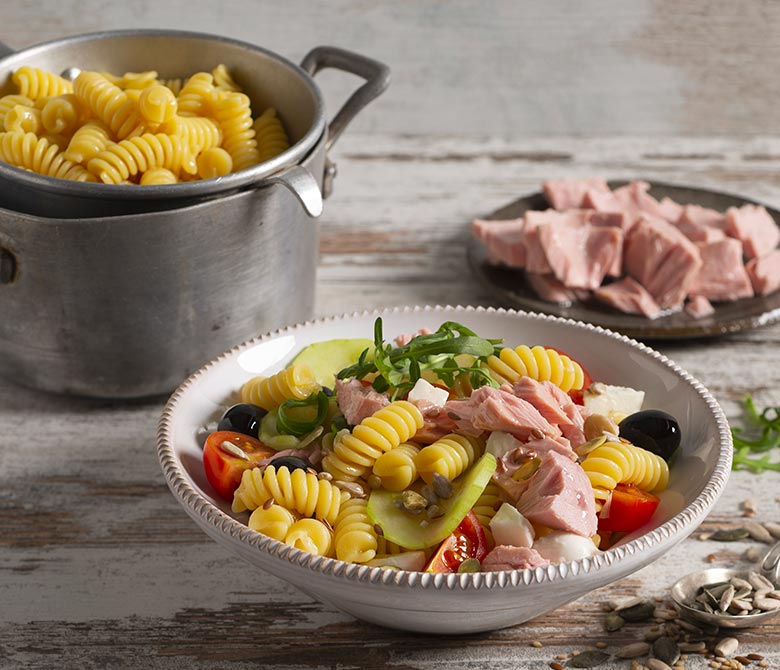 Product used
Tuna in Olive Oil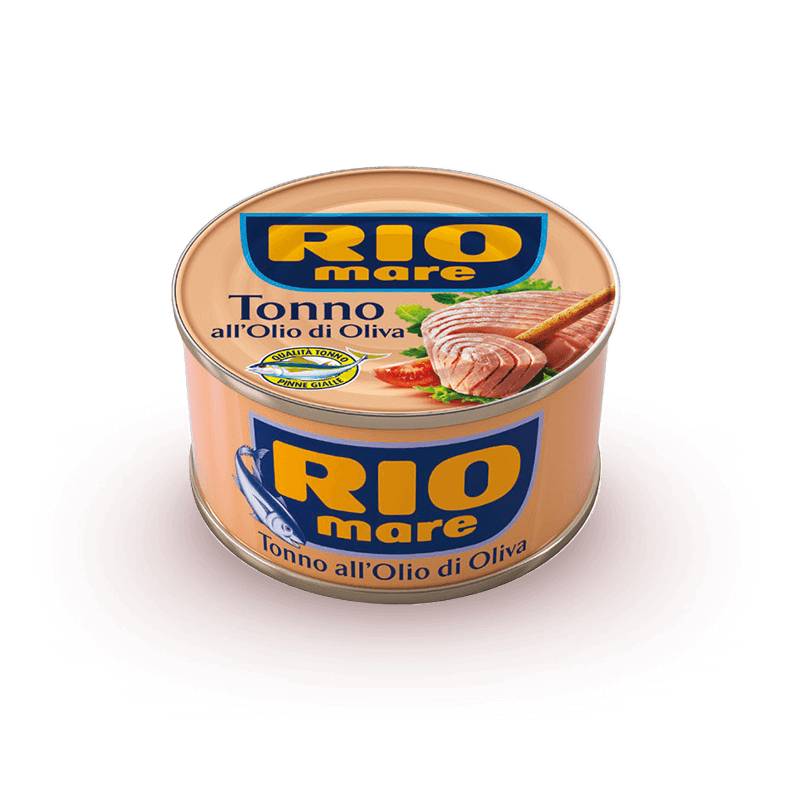 DISCOVER MORE
Preparation
1. Bring a large pot of water to the boil, and then add a handful of salt, pour in the pasta and cook until 'al dente'

2. While the pasta is cooking, cut the cherry tomatoes into quarters, cube the cheese, chop the rocket, peel and finely slice the cucumber.

3. Place all the ingredients in a large bowl and add the drained, flaked tuna and olives, and dress with the olive oil. Season with a generous sprinkling of freshly ground pepper.

4. Drain the pasta, rinse quickly under cold running water to stop the cooking process and drain well. Add the pasta to the remaining ingredients, mix carefully, garnish with the salad seeds and serve.