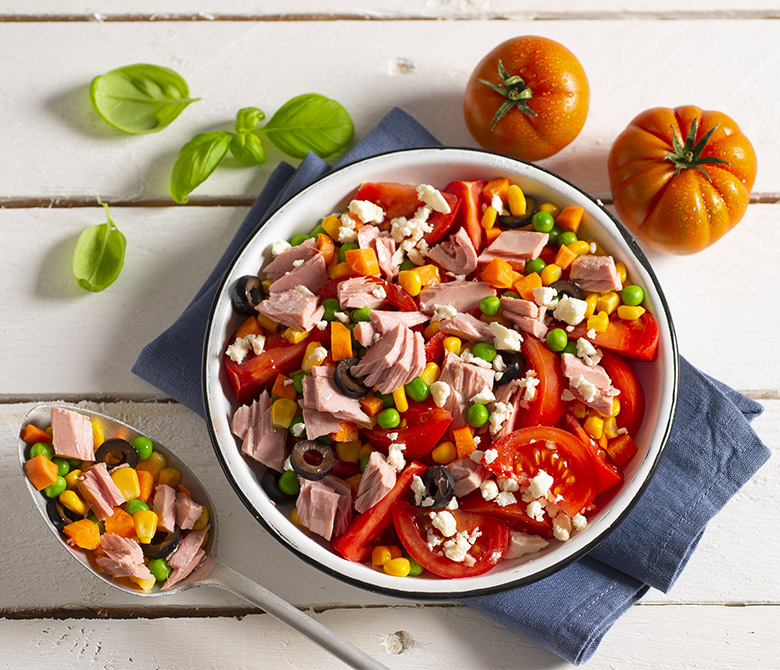 Ingredients
for 4 servings
---
2 x 160g Rio Mare Insalatissime Corn and Tuna
---
4 ripe Heirloom tomatoes
---
1 fresh spring onion
---
150g Feta cheese
---
a drizzle of extra virgin olive oil
---
black pepper to taste
---
Stampa Ricetta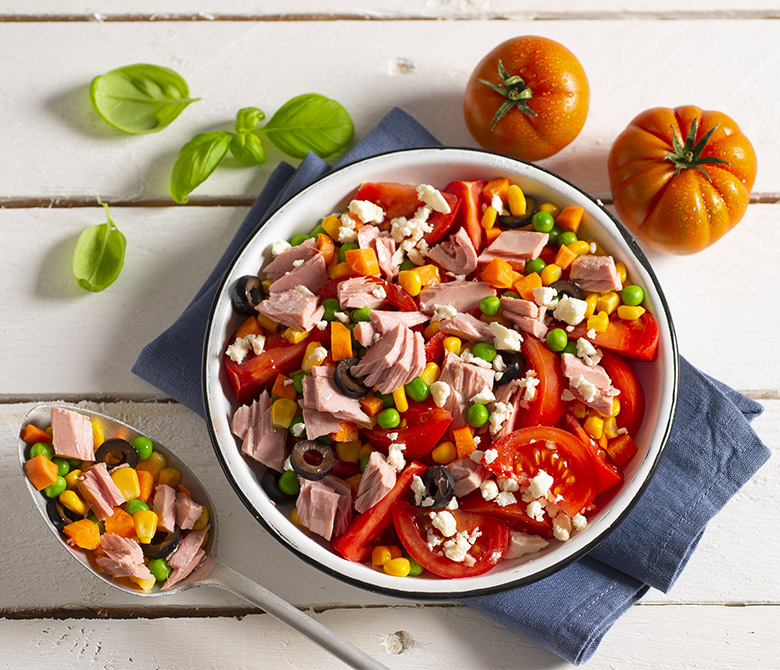 Product used
Insalatissime Corn and Tuna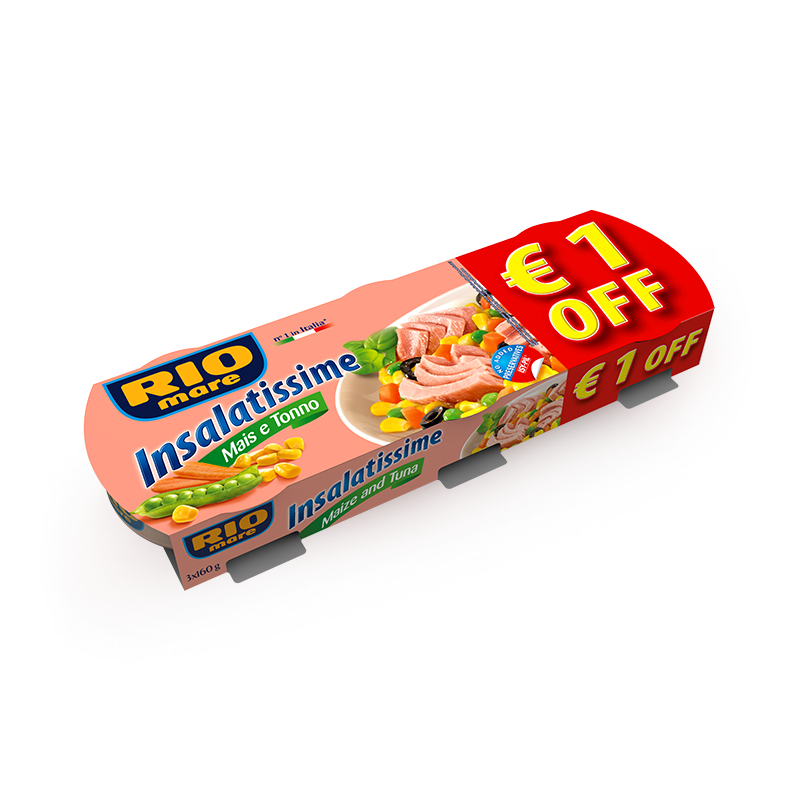 DISCOVER MORE
Preparation
1. Wash the tomatoes and cut into quarters. Finely slice the spring onion.

2. Arrange the tomatoes and spring onions on individual plates. Top with the Insalatissime and mix the ingredients together. Garnish with hand-crumbled Feta.

3. Dress each portion with a generous sprinkling of freshly ground black pepper and a drizzle of olive oil and serve.