Rigatoni with Tuna, Zucchini and Basil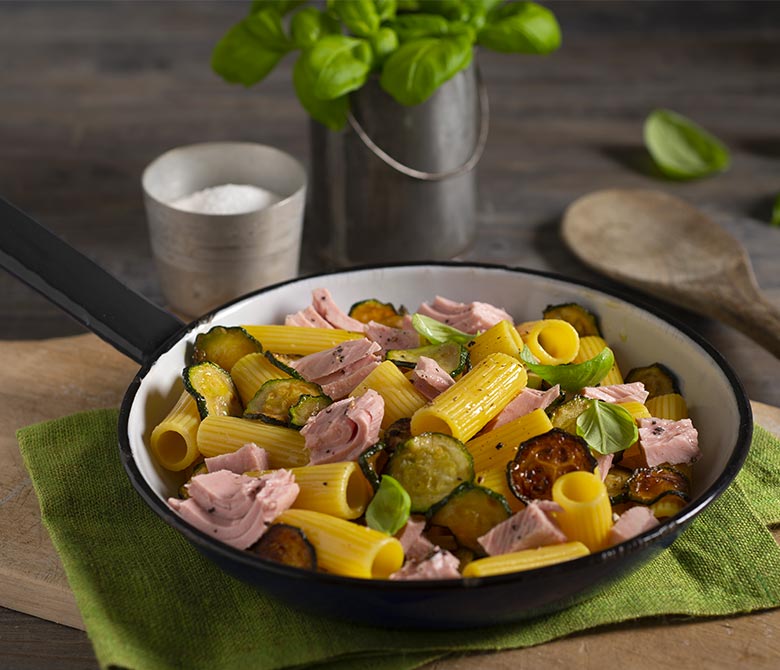 Ingredients
for 4 servings
---
350g rigatoni or other short pasta
---
3 80g cans of Rio Mare Tuna in Olive Oil with Lemon and Black Pepper
---
700g zucchini
---
1 clove of garlic
---
80g extra-virgin olive oil
---
a handful of fresh basil
---
salt

Stampa Ricetta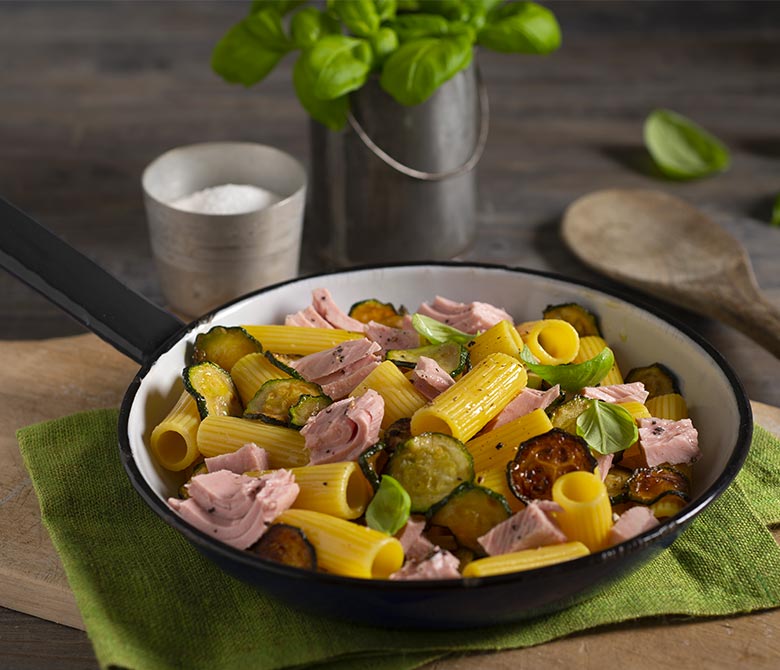 Preparation
1. Bring a pot of water to a boil and then add salt.

2. Wash, and cut the zucchini in half lenghtwise, thinly. Brown the garlic clove in a pan with a bit of oil, add the zucchini, a bit of salt and then cook, turning from time to time, until light brown.

3. Cook the pasta in the boiling water.

4. Add tuna to the pan with zucchini, and then add the pasta as well. Mix well in the pan. Garnish with fresh basil and serve while hot.