Potato and Tuna Croquettes with Cream of Carrot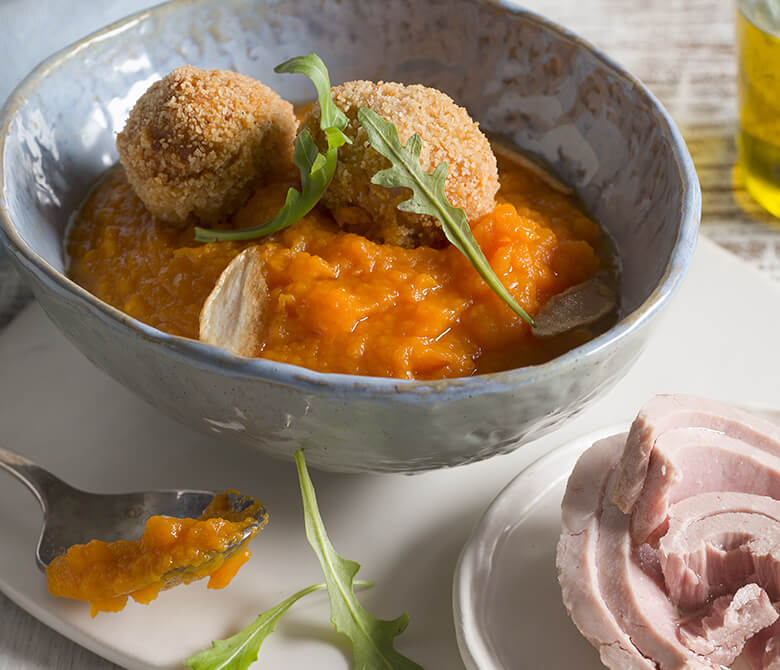 Ingredients
for 4 servings
---
400g carrots
---
1 clove of garlic
---
800ml vegetable stock
---
30ml vinegar
---
1 lime
---
2 teaspoons olive oil
---
1 chilli pepper
---
salt
---
for the croquettes
---
250g potatoes
---
100g sweet potatoes
---
1 x 240g can of Rio Mare Tuna in Olive Oil
---
2 eggs
---
250g breadcrumbs
---
fresh ginger
---
salt and pepper
---
to complete
---
2 cloves of garlic
---
12 rocket leaves
---
chilli oil
---
8ml extra virgin olive oil
---
2 fresh garlic leaves

Stampa Ricetta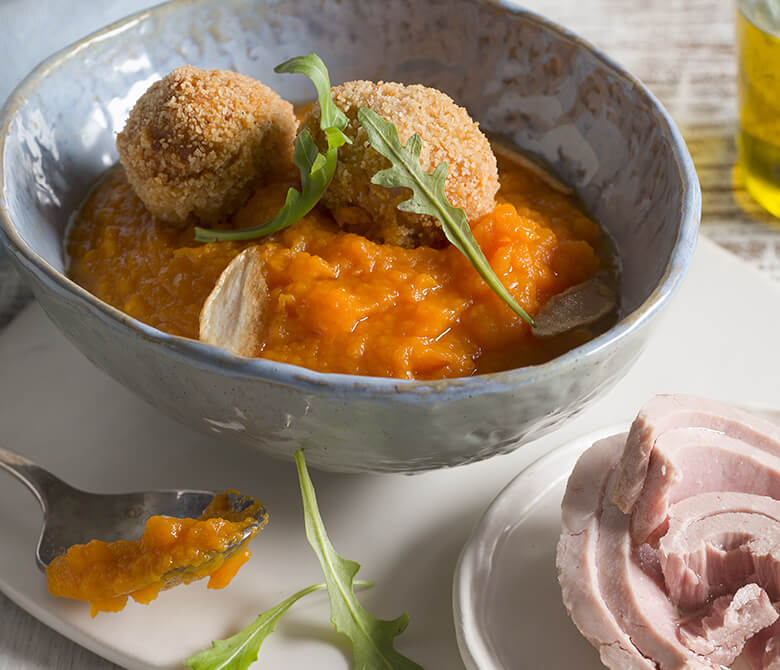 Product used
Tuna in Olive Oil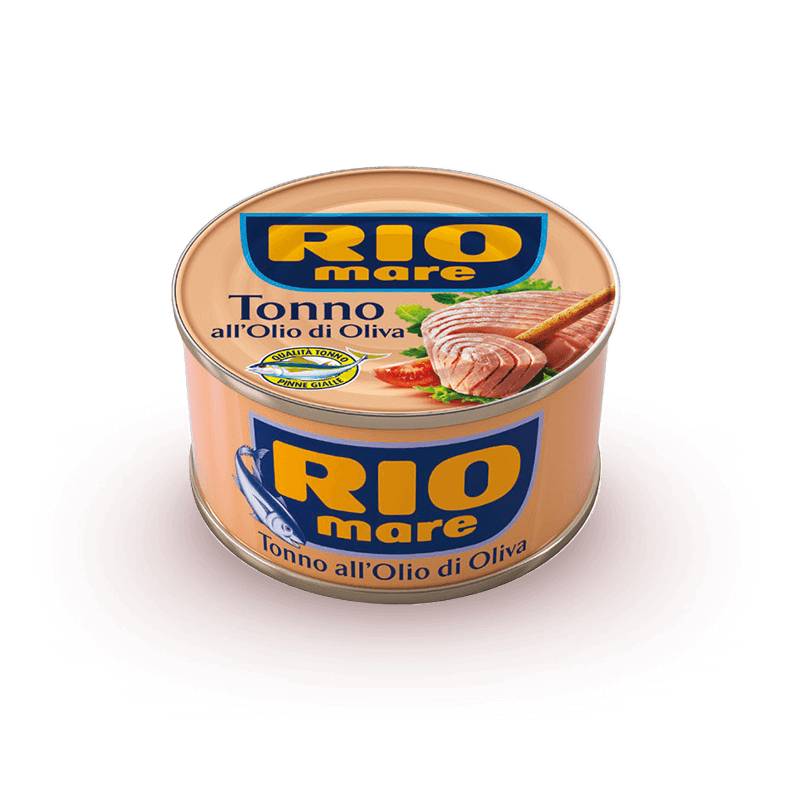 DISCOVER MORE
Preparation
1. Brown the garlic with the skin still on in the oil, and add the chopped carrots. Add the vinegar, cover with the stock and add the lime peel. Turn down the heat and cook through.

2. Remove the garlic and the chilli pepper, whizz with a blender and then push through a fine sieve. Boil the potatoes, peel them and then mash in a food mill. Add the drained tuna, the grated ginger, the salt and the pepper.

3. Use the mixture to form croquettes, then dip them in the beaten egg and breadcrumbs and fry in plenty of oil. Drain and leave to cool.

4. In the same oil fry the thin slices of garlic for a few seconds. Serve the cream in individual bowls with the croquettes at the centre, and garnish with the slices of garlic and a few rocket leaves.