Tuna with Fresh Peas, Spring Onions and Bay Leaves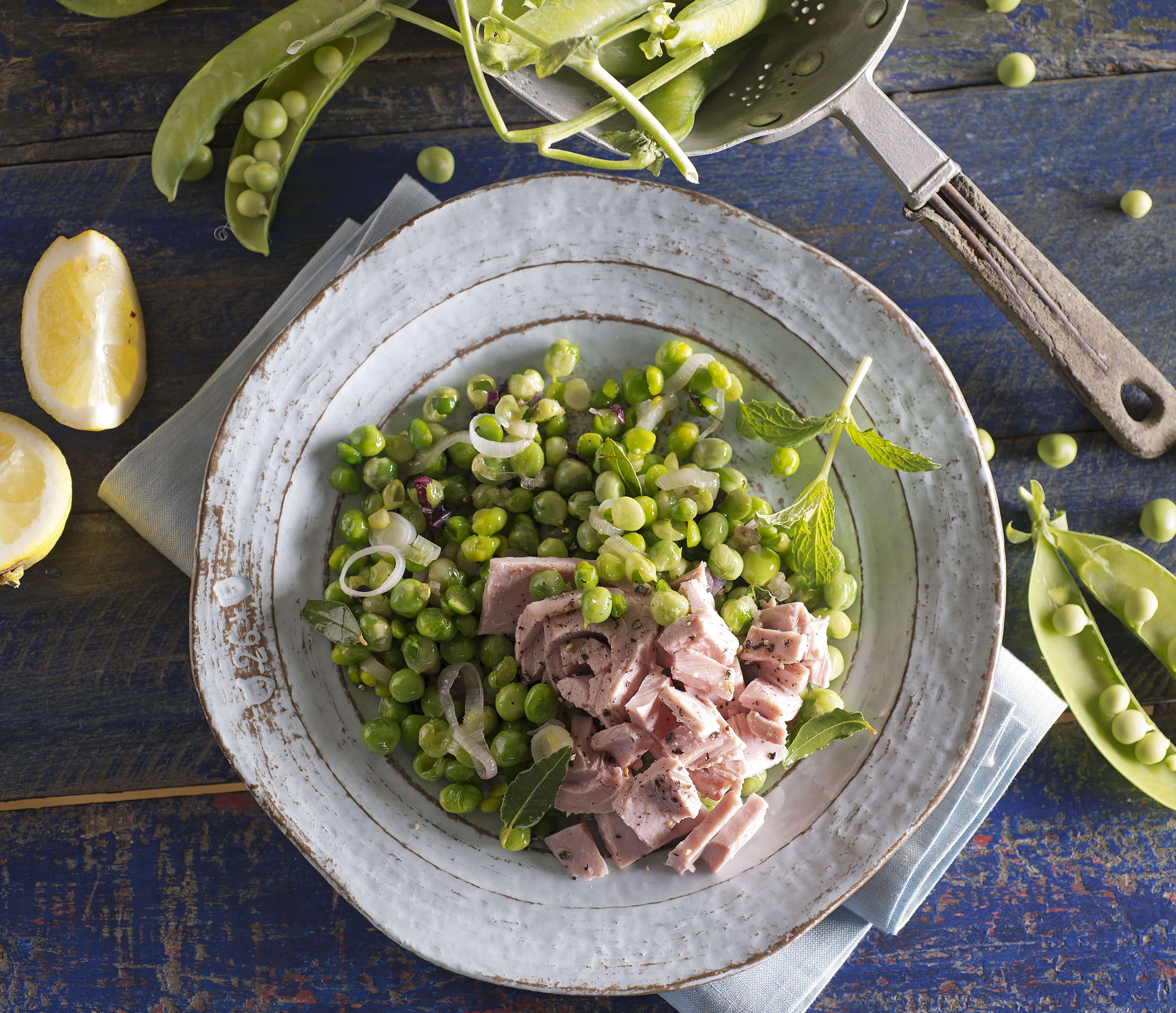 Ingredients
for 4 servings
---
3 80g cans of Rio Mare Tuna in Olive Oil with Lemon and Black Pepper
---
1kg fresh peas
---
A few spring onions
---
A clove of garlic
---
1 bay leaf
---
Fresh mint to taste
---
40g extra-virgin olive oil

Stampa Ricetta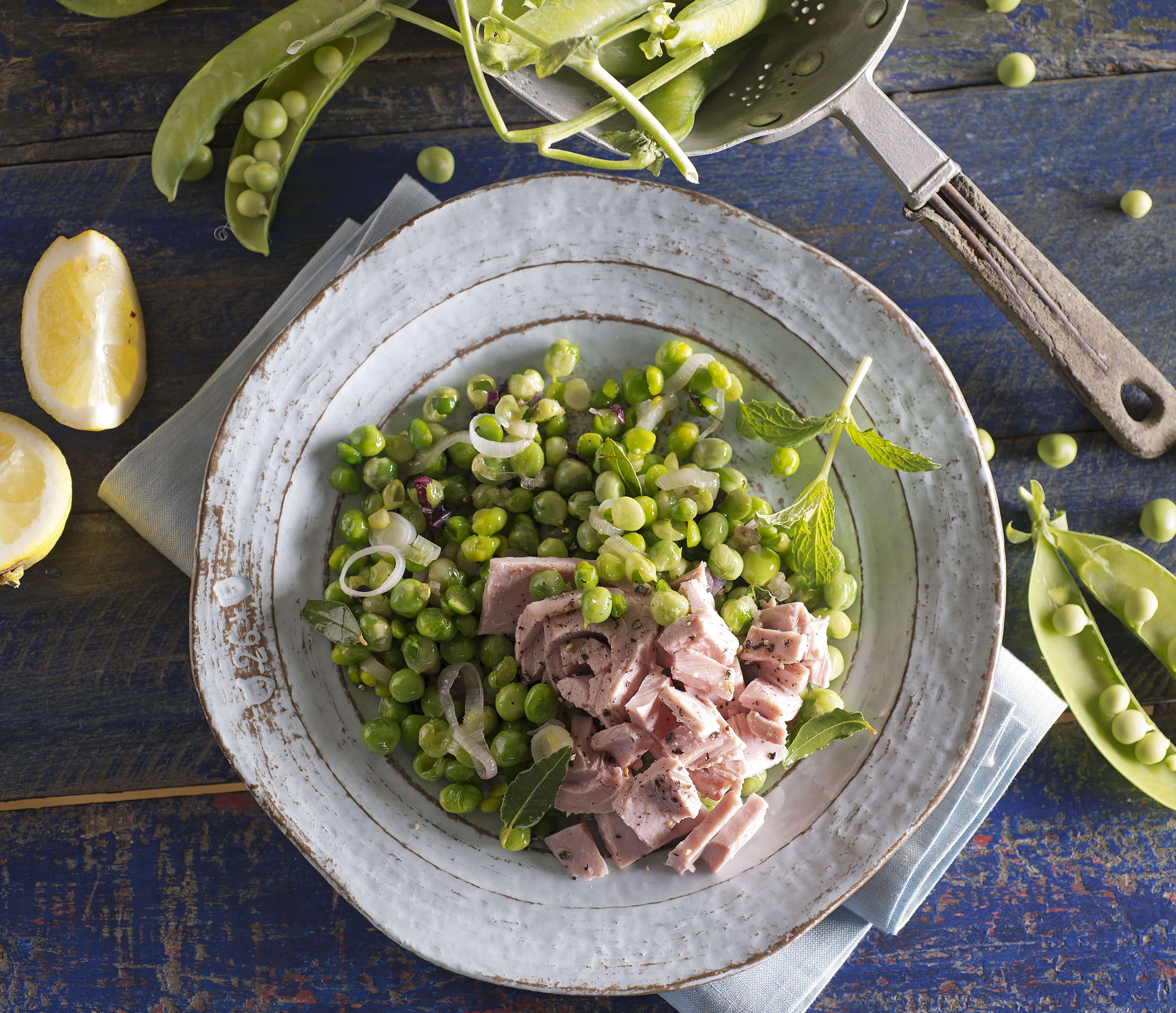 Preparation
1. Shell the peas and then wash and thinly slice the spring onion.

2. Sauté the spring onion in a non-stick frying pan with the garlic and the bay leaf, add the peas, salt, add a bit of water and cook for about ten minute, until there is no liquid left.

3. Place the peas on each plate, lay the tuna with lemon and pepper on top and garnish with a bit of fresh mint to taste.