Grilled Mackerels with Potatoes, Red Onion and Caramelized Apples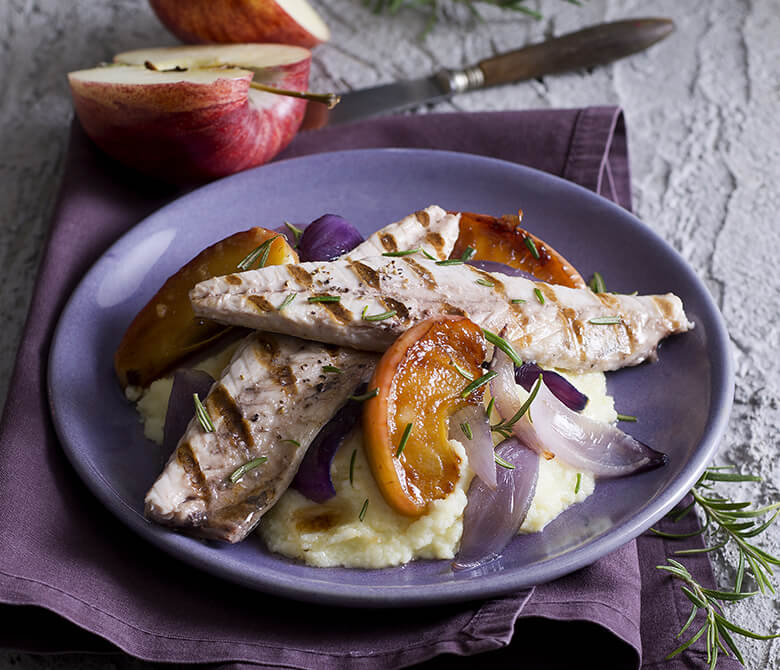 Ingredients
for 4 servings
---
4 cans of Rio Mare Grilled Mackerel Fillets in Extra Virgin Oilve Oil
---
500g mashed potatoes
---
2 apples
---
2 small red onions
---
40g extra-virgin olive oil
---
a sprig of rosemary
---
20g butter
---
2 tea spoons sugar
---
salt
---
black pepper

Stampa Ricetta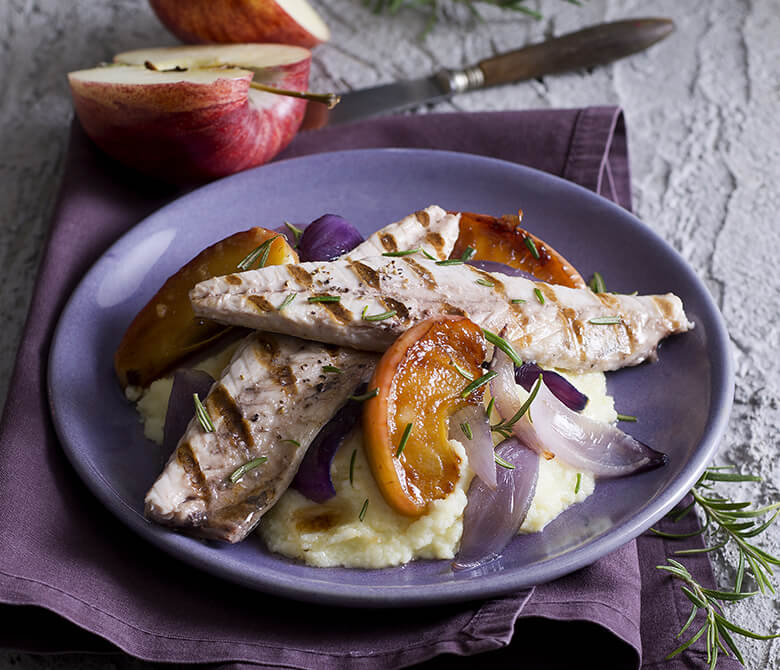 Preparation
1. Peel and core the apple, and then slice it. Slice the onions finely.

2. Heat oil in a non-stick frying pan, lay the apple slices and brown them over high heat until they are golden; add rosemary, onions, butter, season with sugar, salt and plenty of pepper and cook over medium heat until the onion is transparent.

3. Heat the mashed potatoes, place it on plates, lay the grilled mackerel fillets on top, add the onions and apples mixture. Serve immediately.