Grilled Mackerel Fillets in Extra Virgin Olive Oil
Ideal for those looking for a main course with the intense, unmistakable flavour of grilled blue fish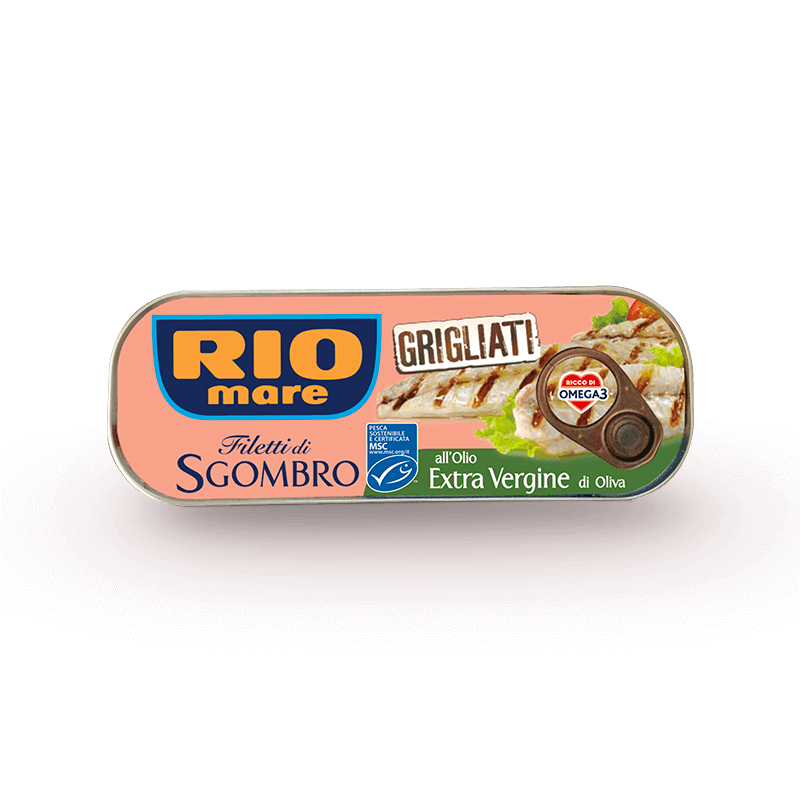 CHARACTERISTICS
Rio Mare Grilled Mackerel Fillets in Extra Virgin Olive Oil bring all the flavour and nutritional properties of the best hand-processed grilled mackerel fillets to your table, offering you all the taste of one of the most-loved dishes from the sea's kitchen.
WHY
The consumption of fish is recommended at least twice a week for a healthy, balanced diet. Rich in Omega 3, mackerel is among one of the tastiest, most nourishing species of blue fish. The grilling process is particularly well- suited to its intense taste, enhancing its unique flavour.
Cooking tip
Ideal when accompanied with mixed grilled vegetables, seasoned with a drizzle of extra virgin olive oil and a generous sprinkling of aromatic herbs.