Mackerel fillets with crunchy potatoes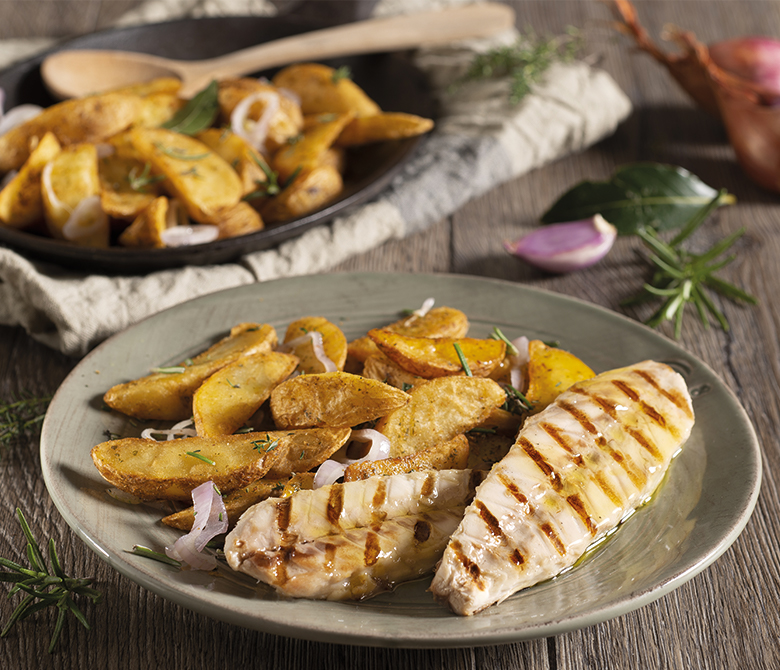 Ingredients
for 4 servings
---
4 x 120g cans Rio Mare Grilled Mackerel Fillets in Extra Virgin Olive Oil
---
600g unpeeled new potatoes
---
1 shallot
---
1 laurel leaf
---
a few sprigs of thyme and rosemary
---
50g extra virgin olive oil
---
salt and pepper to taste
---
Stampa Ricetta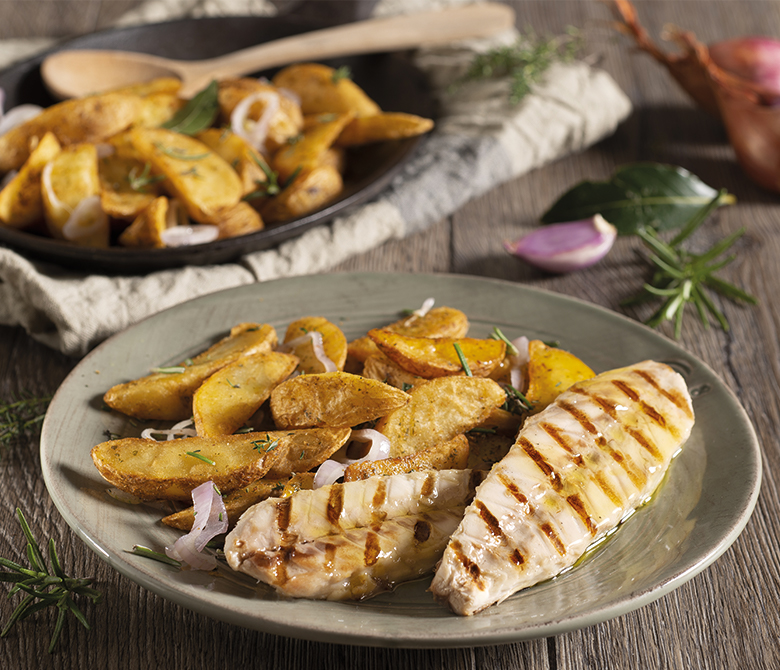 Preparation
1. Wash the unpeeled potatoes well, cut into fairly large segments, soak in cold water and pat dry. Finely slice the shallot, chop the thyme and rosemary, and reserve a few sprigs.

2. Place the potatoes, chopped herbs, shallots and laurel leaf in a non-stick frying pan with the oil. Cook over a high flame, turning often, until golden.

3. Season the potatoes with salt and pepper and garnish with the reserved thyme and rosemary sprigs.

4. Serve the hot crunchy potatoes with the well-drained grilled mackerel fillets. For added flavour, serve with lemon wedges.