Linguine with Tuna and Peas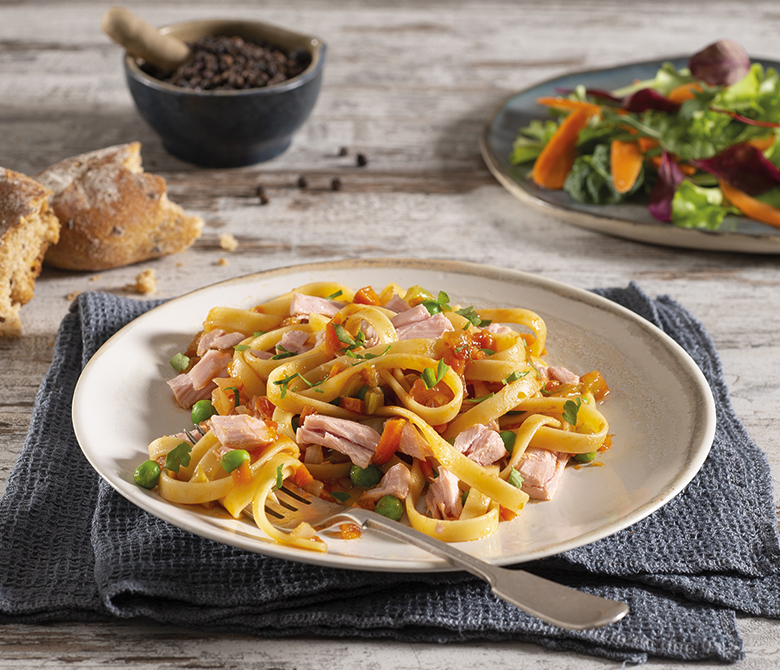 Ingredients
for 4 servings
---
1 x160g can Rio Mare Tuna in Olive Oil
---
350g linguine
---
1 carrot
---
1 stalk celery
---
1/2 onion
---
200g frozen baby peas
---
100g tomato sauce
---
40g extra virgin olive oil
---
a small bunch of parsley
---
salt to taste
---
Stampa Ricetta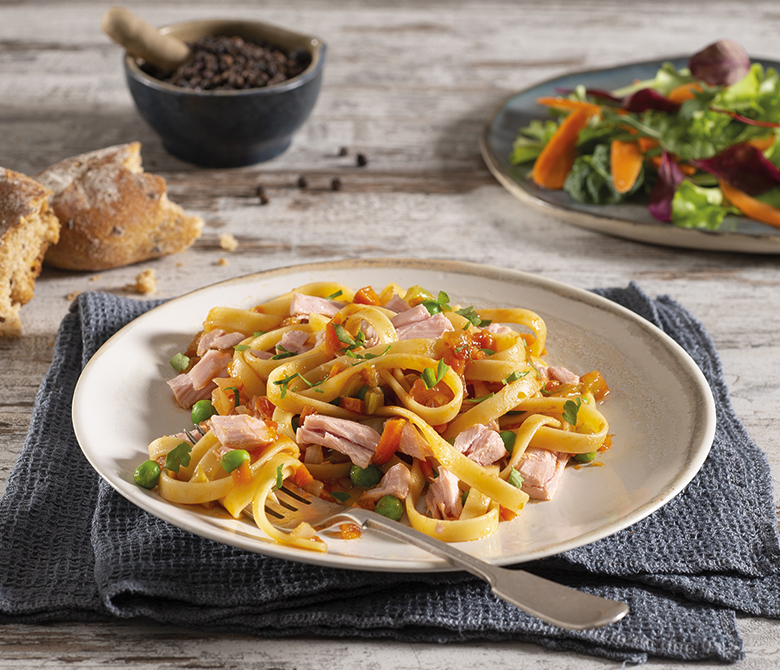 Product used
Tuna in Olive Oil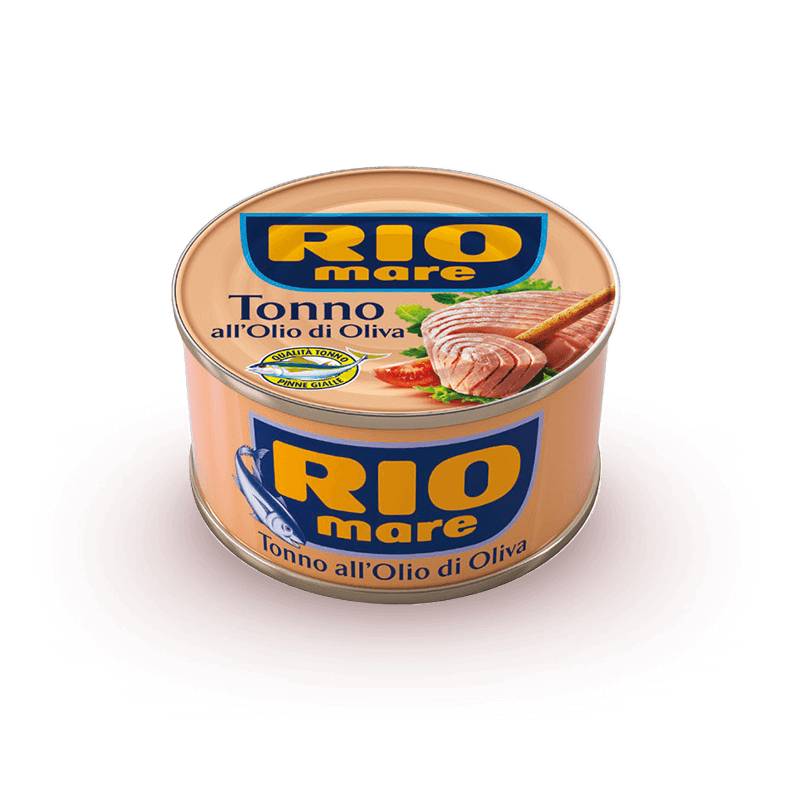 DISCOVER MORE
Preparation
1. Bring a large pot of salted water to the boil. Wash the vegetables. Dice the carrots, slice the celery, dice the onion and chop the parsley.

2. Sauté the carrots, celery and onion in a pan with the olive oil until golden brown. Add the peas and tomato sauce, season with salt and cook for about 10 minutes. Add the drained tuna and parsley to the ragù.

3. Pour the linguine into the boiling water and cook until ready. Drain the pasta, dress with the ragù sauce and serve.