Pasta with Tuna, Spring Onions and Bread Crumbs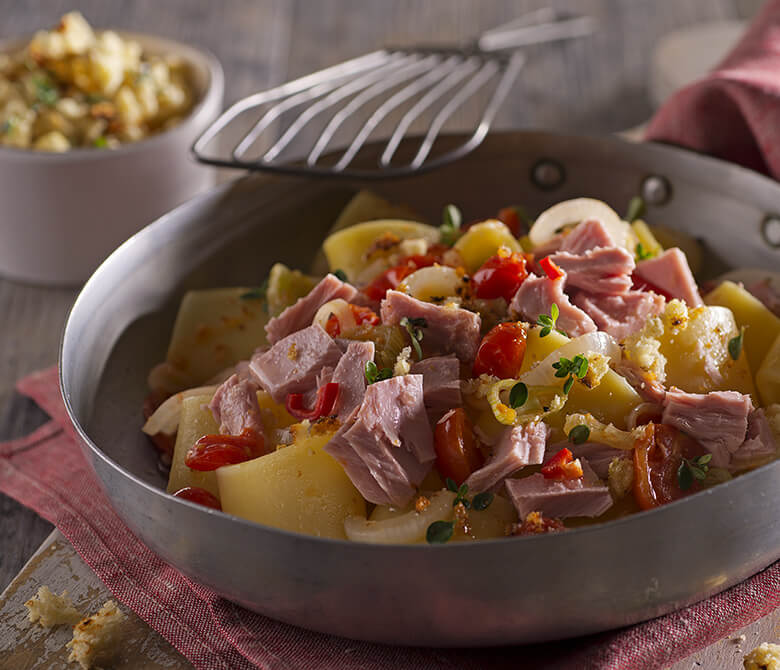 Ingredients
for 4 servings
---
2 80g cans of Rio Mare Tuna with Hot Chili Pepper from Calabria
---
350g pasta
---
4 spring onions
---
a slice of stale bread
---
a sprig of thyme
---
50g extra-virgin olive oil
---
300g cherry tomatoes
---
salt

Stampa Ricetta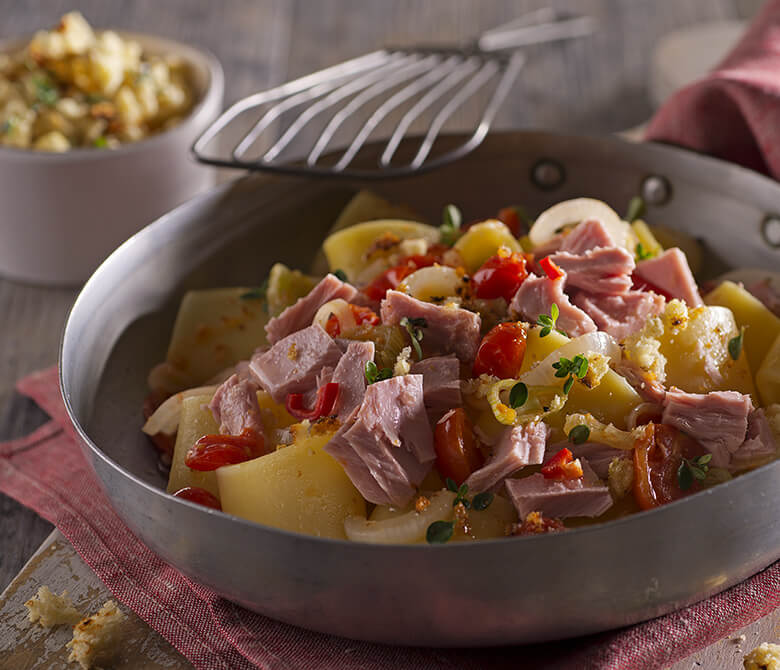 Product used
Tuna with Hot Chili Pepper from Calabria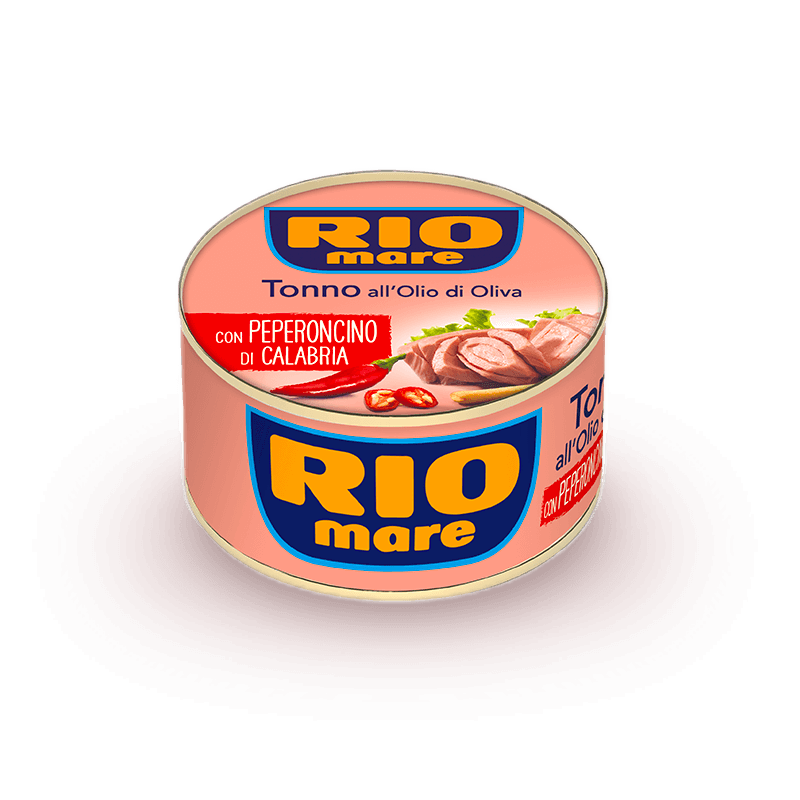 DISCOVER MORE
Preparation
1. Slice the spring onions finely and brown them in a non-stick pan with 30 g of oil and a bit of salt, add some water and cook for about ten minutes over low heat then remove the onions from the pan and use the same pan with the onion juice to brown the tomatoes, cut in half, stirring from time to time.

2. Bring plenty of boiling water to a boil and cook the pasta.

3. While the pasta is cooking, cut up the stale bread into large crumbs, brown them in a pan adding thyme and the remaining oil.

4. Drain the pasta, season with onions, tomatoes and tuna with chilli. Mix well and sprinkle with toasted bradcrumbs and thyme.