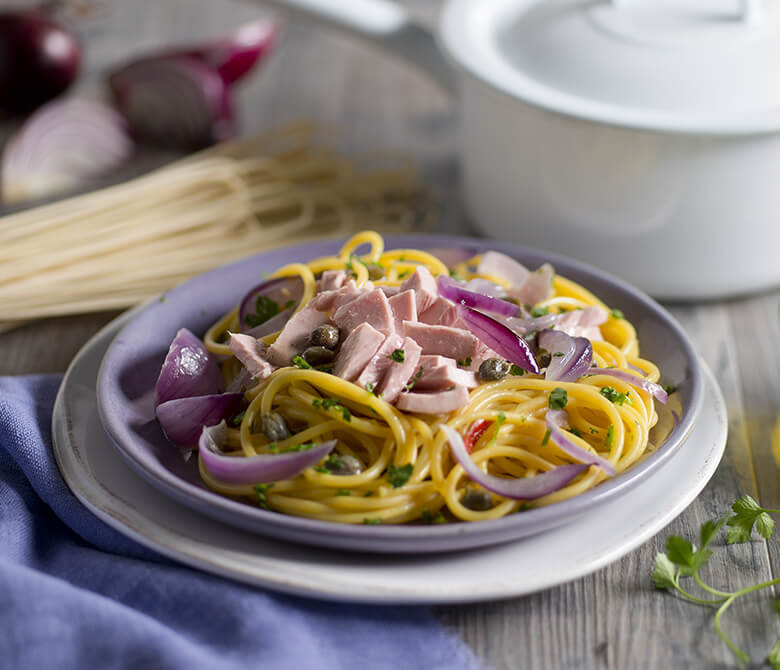 Ingredients
for 4 servings
---
400 g of spaghetti
---
3 80g cans of Rio Mare Tuna in Olive Oil
---
1 red onion
---
1 clove of garlic
---
1 bunch of parsley
---
a pinch of hot chili pepper
---
40 g of extra virgin olive oil
---
1 tbsp of capers preserved in salt
---
salt to taste

Stampa Ricetta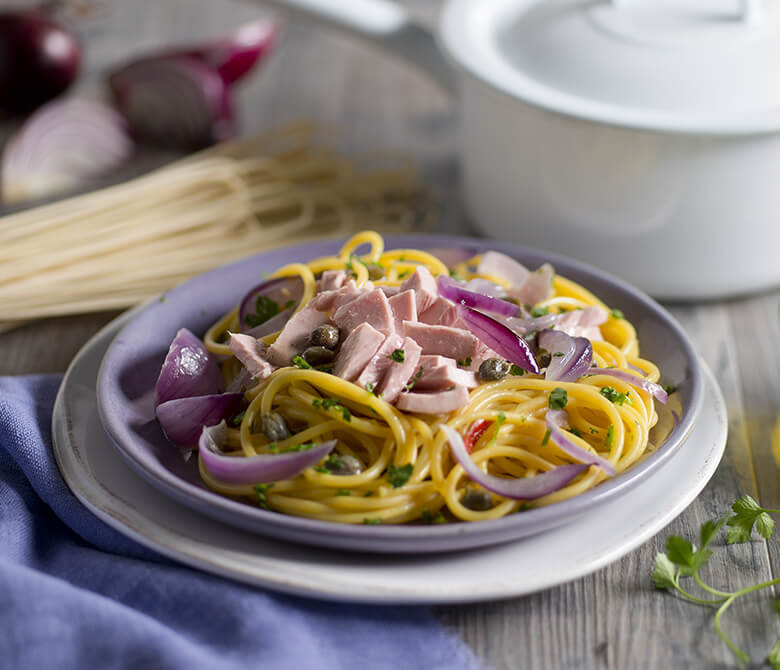 Product used
Tuna in Olive Oil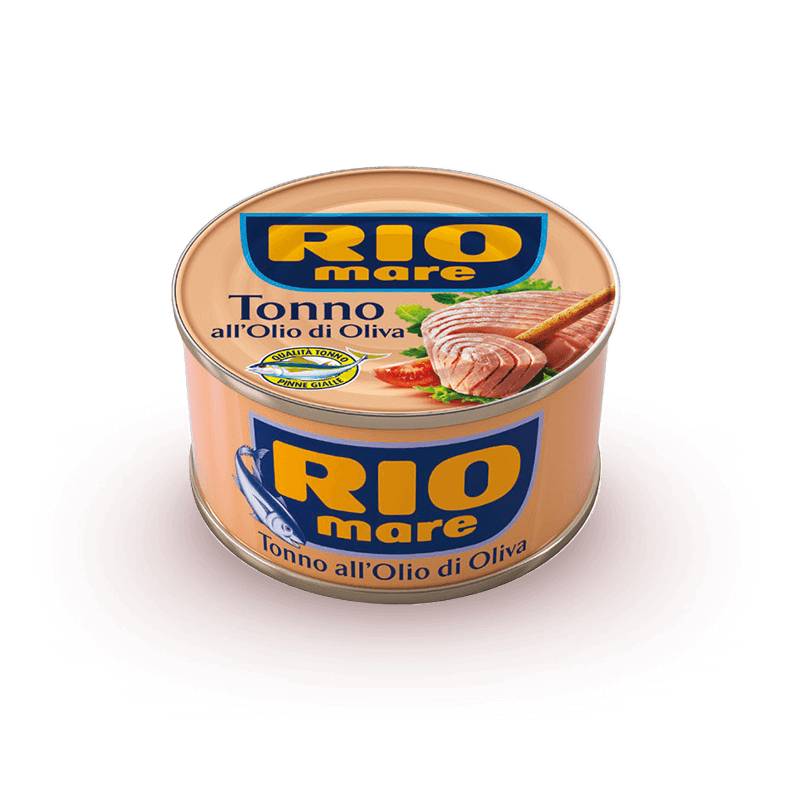 DISCOVER MORE
Preparation
1.Bring a large pot of water to the boil. Add salt when the water begins to boil, pour in the pasta and cook until 'al dente'.

2. While the pasta is cooking, finely slice the red onion, chop the parsley, peel the clove of garlic and cut it in half, wash and drain the capers.

3. Sauté the garlic and onion with the oil and hot chili pepper in a large skillet. Add the capers and the tuna with a little of its olive oil.

4. Drain the pasta while it is still 'al dente', turn off the heat and scoop out a little of the pasta cooking water and set aside. Pour the pasta into the skillet with the sauce, add a few spoonfuls of pasta cooking water until the spaghetti is slippery. Top with the parsley, remove the garlic and serve immediately.