Rye Bread Crostini with Grilled Pears and Mackerel Fillets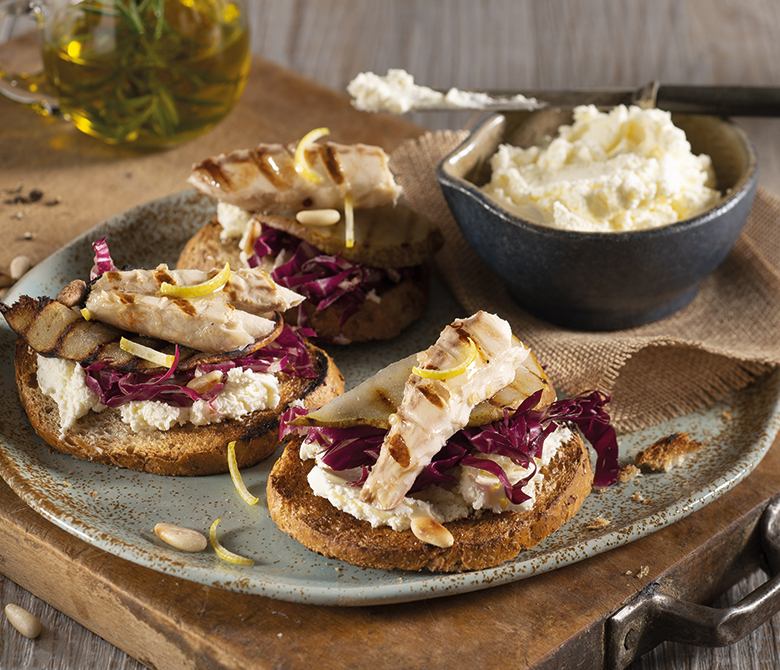 Ingredients
for 4 servings
---
4 slices rye bread
---
2 x 125g cans Rio Mare Grilled Mackerel Fillets in Extra Virgin Olive Oil
---
one small head red radicchio
---
1 pear
---
200g Caprino cheese
---
20g pine nuts
---
1 unwaxed lemon
---
40g extra virgin olive oil
---
salt and black pepper to taste
---
---
Stampa Ricetta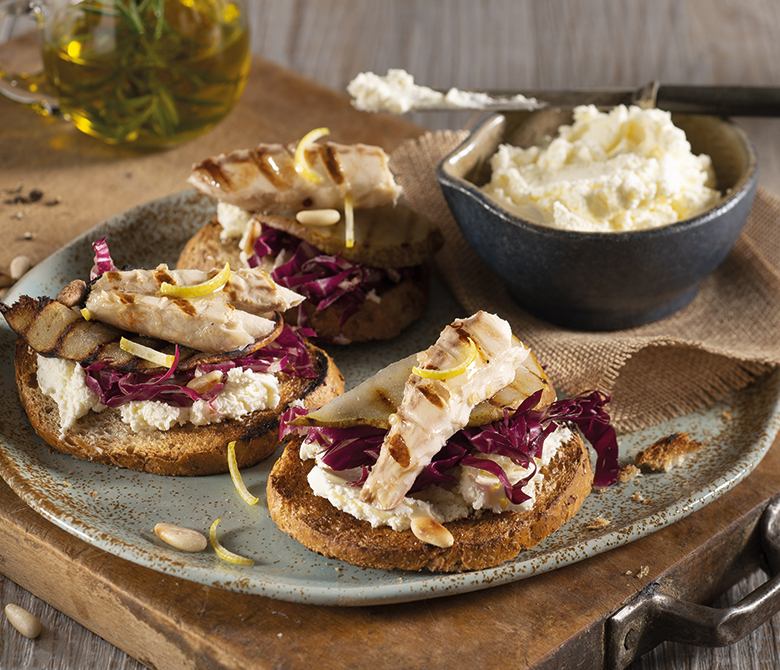 Preparation
1. Slice the unpeeled pears and remove the seeds and core. Slice the radicchio and cut the bread slices in half.

2. Heat a grill pan, toast the bread slices and grill the sliced pear. Lightly toast the pine nuts in a frying pan.

3. Spread the Caprino on the bread slices, top with the radicchio, the pear slices and the drained mackerel fillets. Garnish the crostini with grated lemon zest, a sprinkling of black pepper and the toasted pine nuts.