Stringed Rice Croquettes with Tuna and Mozzarella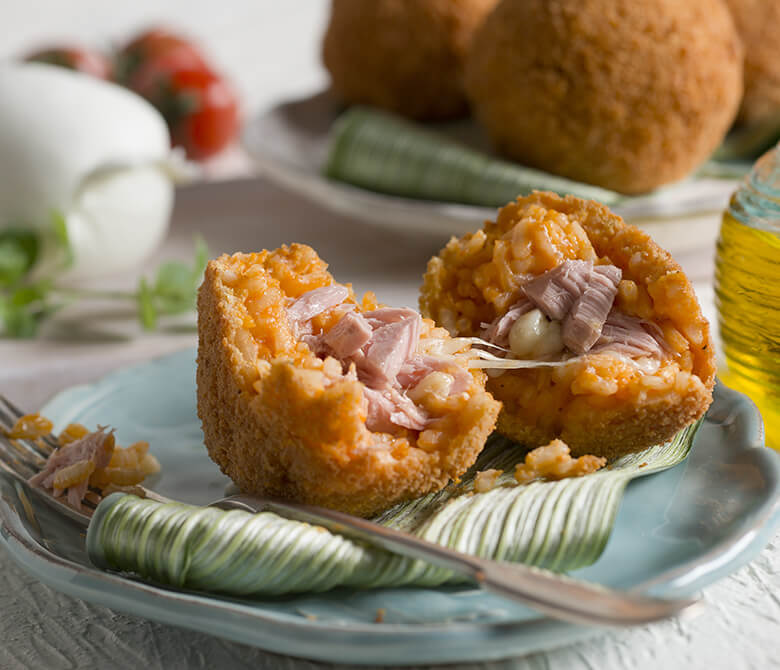 Ingredients
for 4 servings
---
300g of rice
---
1 onion
---
1 litre of stock
---
40ml of olive oil
---
200g of mozzarella
---
1 160g packet of Rio Mare Tuna in Olive Oil
---
2 eggs
---
150g of tomato pulp
---
a dash of oregano
---
frying oil
---
flour
---
breadcrumbs
---
salt

Stampa Ricetta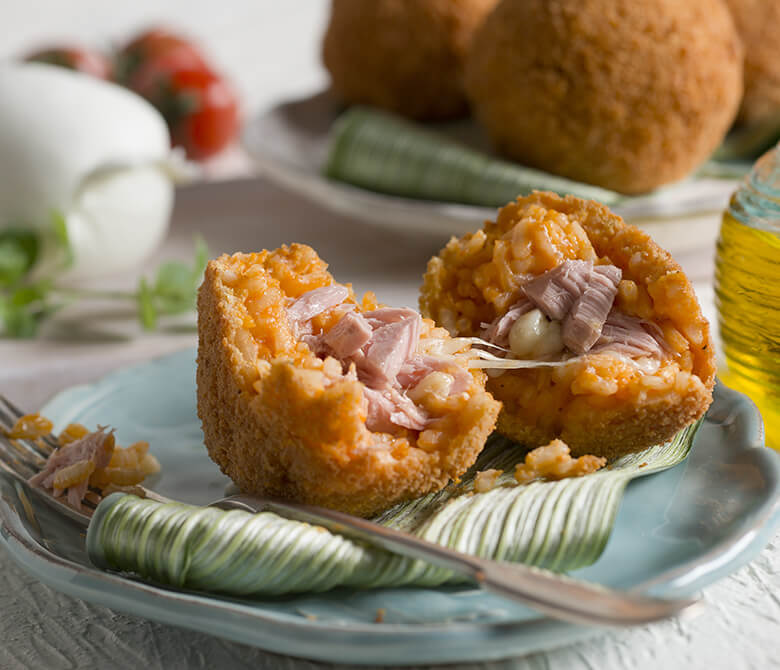 Product used
Tuna in Olive Oil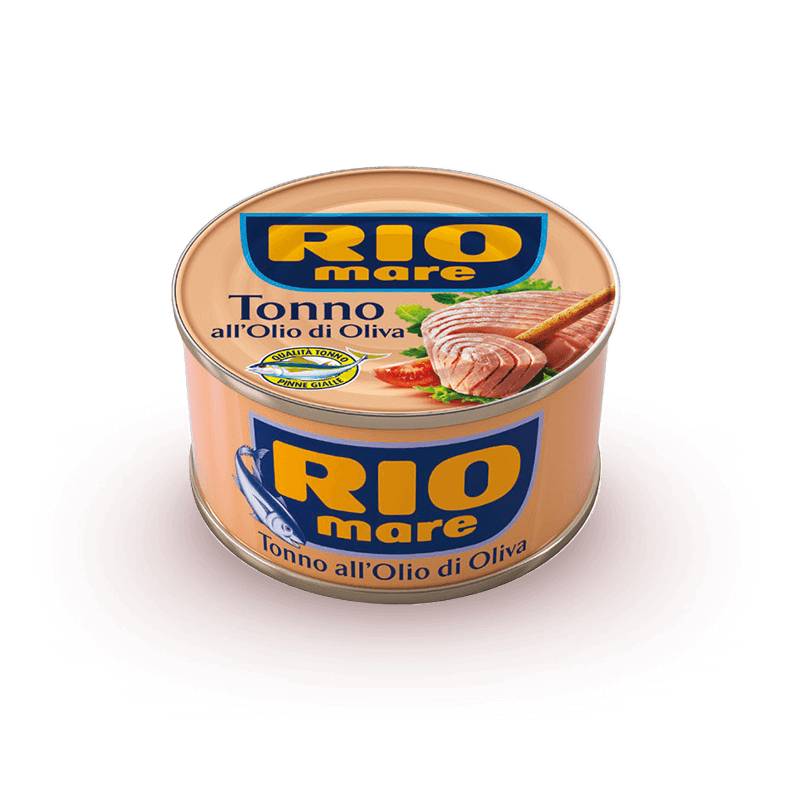 DISCOVER MORE
Preparation
1. Slice the onion and brown it in a pan with the olive oil. Add 100g of tomato pulp and the oregano. Add the rice and let marinate. Add the stock a bit at a time and stir regularly until a reasonably dry risotto is obtained. Remove from the flame and add one whole egg. Pour the rice onto a cutting board and allow it to cool.

2. Drain a small piece of tuna, place it in a bowl. Add the chopped mozzarella and the remaining tomato pulp.

3. Put a large spoon of the cold rice into the palm of your hand and add a small piece of the tuna and mozzarella stuffing, forming a ball with the stuffing inside. Repeat the operation until all the ingredients had been used up. Beat the remaining egg adding a pinch of salt.

4. Cover the rice croquettes with flour, run them through the beaten egg and top off with breadcrumbs. Deep fry until golden brown and crispy. Serve hot.

A meal in itself!

Round off with a piece of fruit.