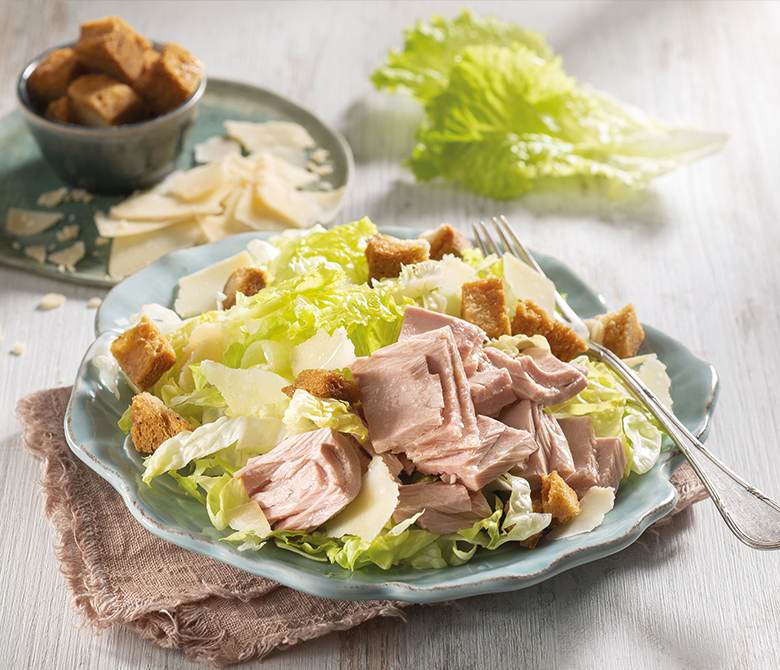 Ingredients
for 4 servings
---
2 180 g glass jars of Rio Mare Tuna Fillets in Glass Jar with Olive Oil
---
250 g of ciabatta
---
type bread
---
sea salt
---
black pepper
---
oregano
---
1/4 clove of garlic
---
4 anchovies fillets preserved in oil
---
75 g of Parmigiano Reggiano cheese
---
1 tablespoon of Greek yoghurt
---
half a lemon
---
extra virgin olive oil
---
1 head of lettuce
---
1 head of Gentilina lettuce

Stampa Ricetta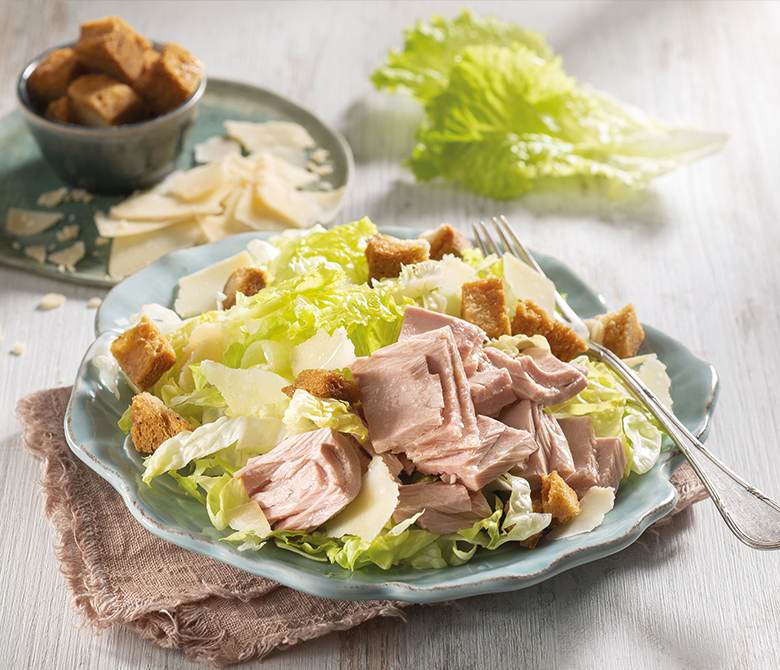 Product used
Tuna Fillets in Glass Jar with Olive Oil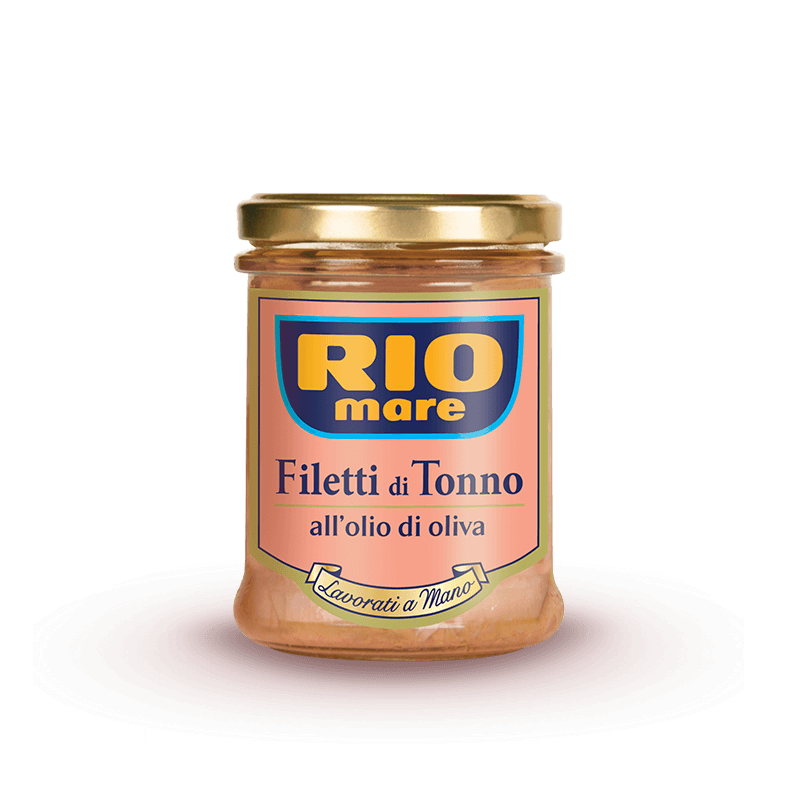 DISCOVER MORE
Preparation
1. Slice and cube the ciabatta bread, season with oil, salt and oregano and bake in an oven pre-heated to 180°C for 15 minutes.

2. Blend the garlic with the anchovies and the Parmesan cheese, add the yoghurt, the lemon juice and emulsify with a generous amount of extra virgin olive oil.

3. Divide the tuna fillets into slivers and set aside.

4. Wash and dry the vegetables. Break them into pieces and mix with the pre-prepared sauce.