Tuna, chickpea, avocado and orange salad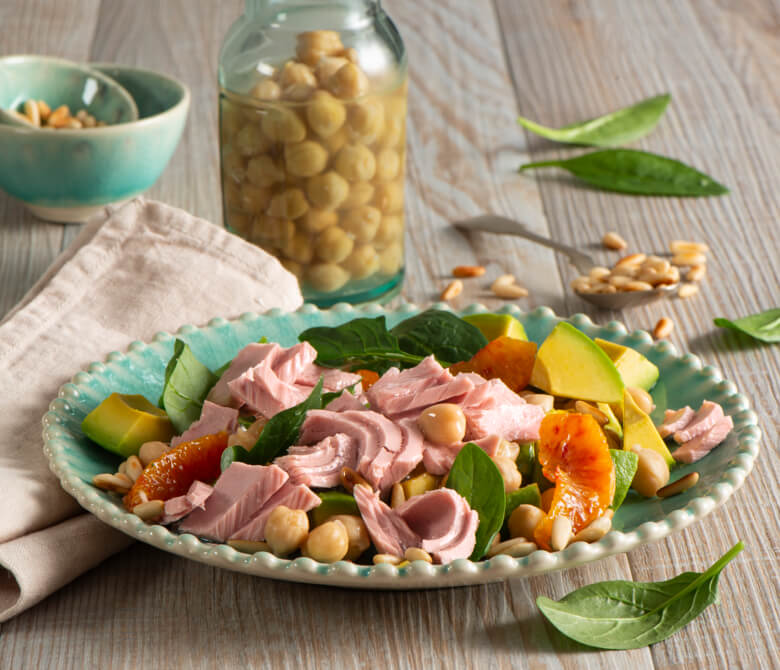 Ingredients
for 4 servings
---
2 cans of Rio Mare Tuna in olive oil 160 g
---
300 g cooked chickpeas
---
1 ripe avocado
---
1 orange
---
100 g fresh baby spinach
---
40 g extra virgin olive oil
---
20 g pine nuts
---
salt to taste
---
Stampa Ricetta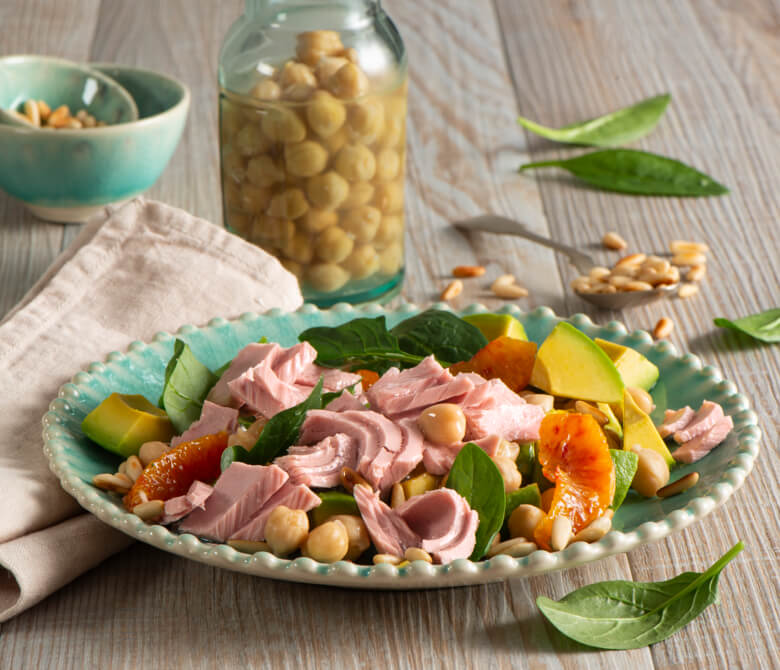 Product used
Tuna in Olive Oil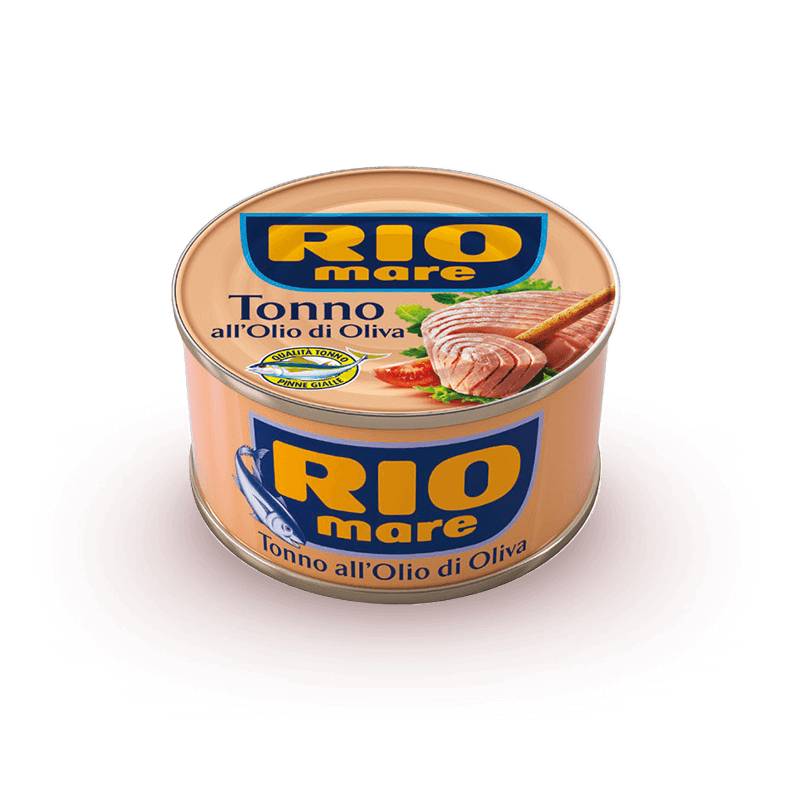 DISCOVER MORE
Preparation
1. Toast the pine nuts over a high flame in a small, non-stick pan for a few minutes until golden.

2. Peel the orange , remove pips and pith and cut into pieces. Cut the avocado in half, remove the pip and skin and cut into pieces.

3. Place the chickpeas, avocado, orange pieces and spinach in a bowl. Dress with the olive oil and a pinch of salt. Toss the salad and arrange on 4 individual plates.

4. Add the well drained, lightly flaked tuna and garnish with the pine nuts.