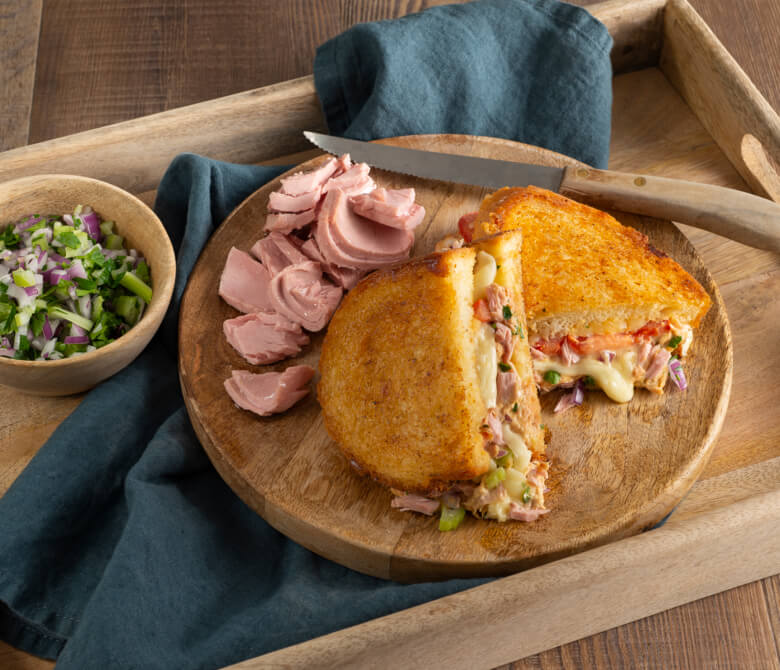 Ingredients
for 4 sandwiches
---
3 cans of Rio Mare in olive oil 80 g
---
8 slices loaf bread
---
160 g cheddar or Emmental cheese
---
1 stalk celery – a sprig of parsley
---
1 firm tomato
---
1/4 red onion
---
3 tbsp mayonnaise
---
1 tbsp mustard
---
30 g butter
---
salt and pepper to taste
---
Stampa Ricetta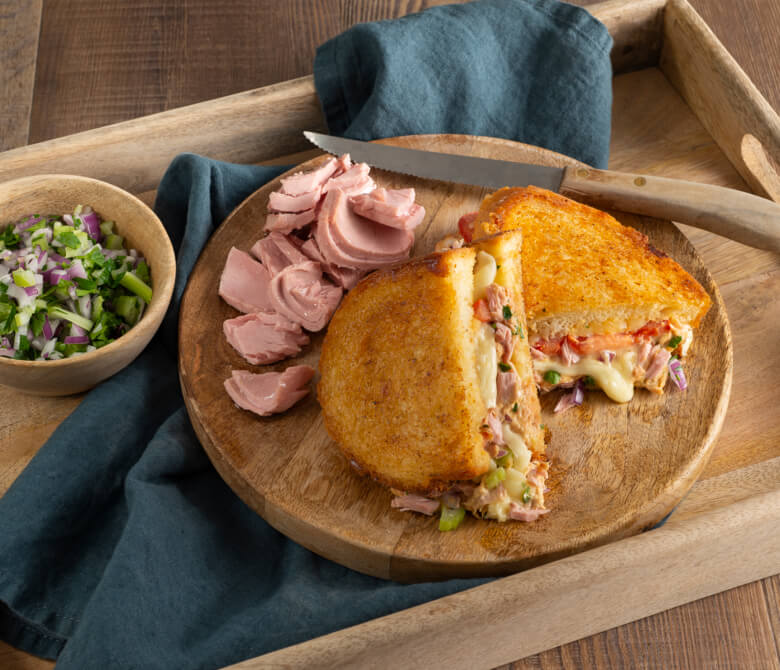 Product used
Tuna in Olive Oil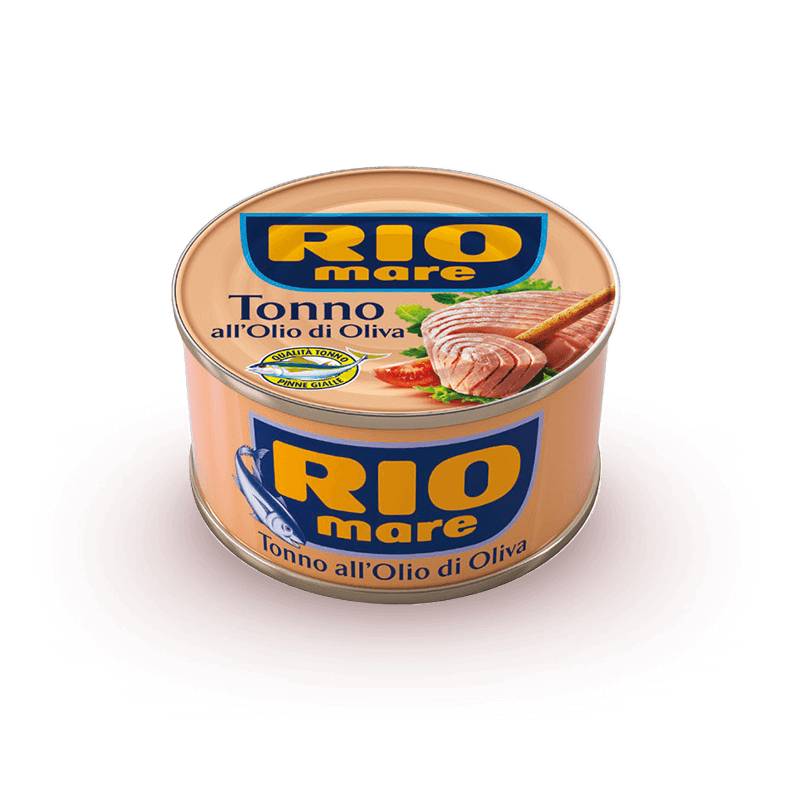 DISCOVER MORE
Preparation
1. Chop the celery, onion and parsley finely and place in a bowl. Add the drained tuna, mayonnaise and mustard and mix well with a fork. Season with a pinch of salt and pepper.

2. Use a large-holed grater to grate the cheese. Thinly slice the tomato, butter one side of the bread slices and lay them of a sheet of parchment paper butter-side down.

3. Heat a large non-stick pan and toast the four slices of bread butter-side down. Top with a little cheese, the tuna mixture, the tomato slices and more cheese. Close with the remaining four slices of bread, making sure that the buttered part faces upwards.