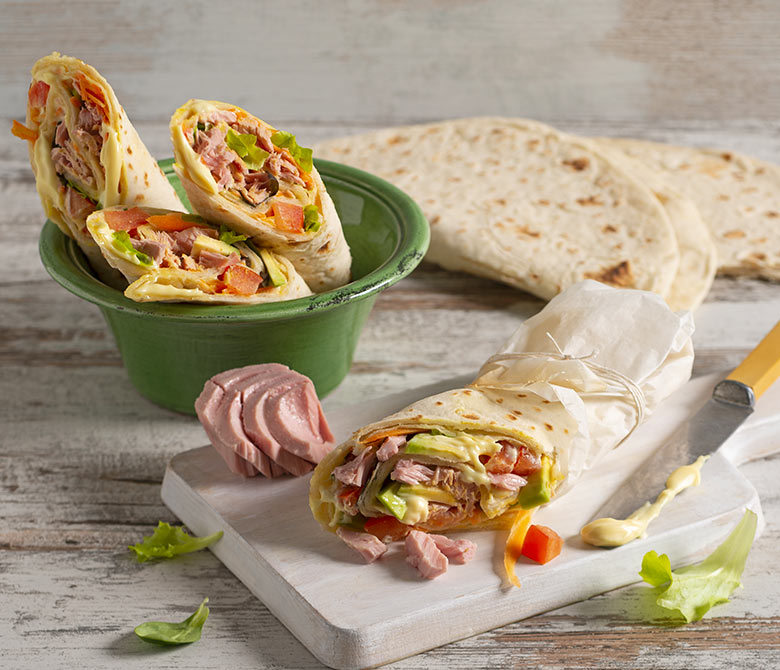 Ingredients
for 4 servings
---
4 wraps without lard
---
4 x 80g cans Rio Mare Tuna in Olive Oil
---
2 ripe tomatoes
---
1 ripe avocado
---
4 Tbsp mayonnaise
---
2 carrots
---
50g mixed salad
---
½ lemon
---
salt and pepper to taste
---
Stampa Ricetta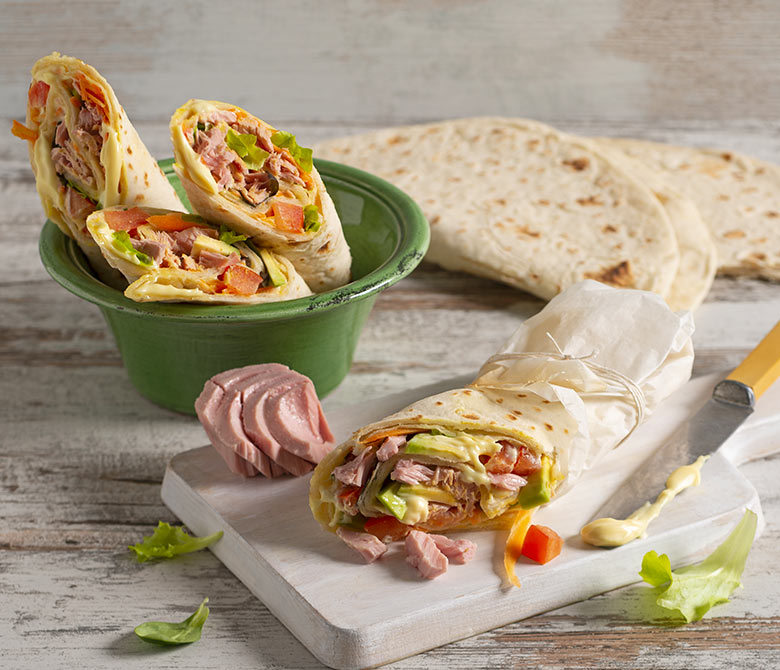 Product used
Tuna in Olive Oil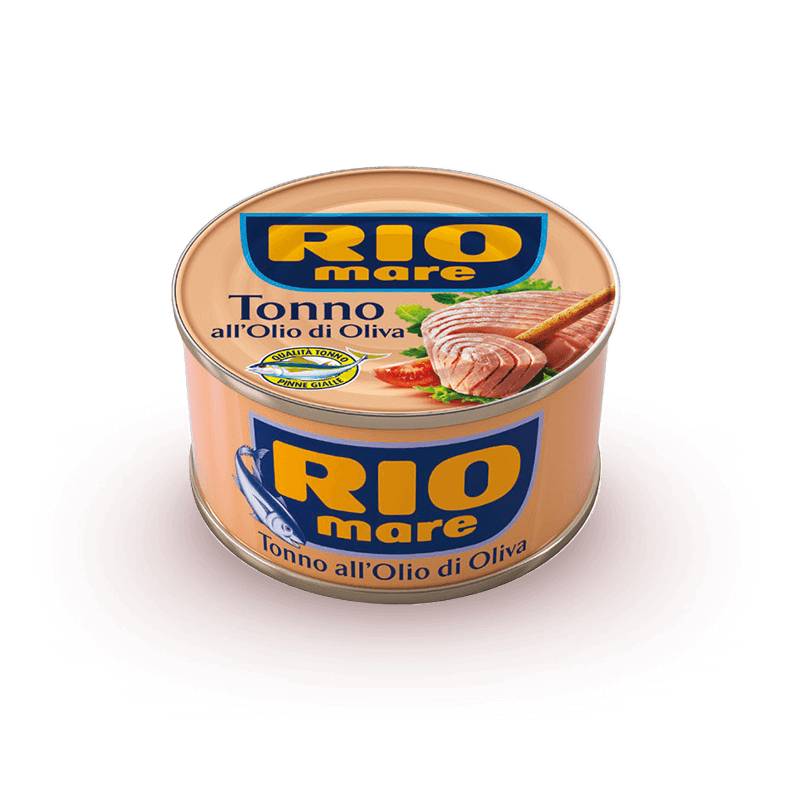 DISCOVER MORE
Preparation
1. Peel and grate the carrots and cut the tomatoes into cubes. Peel the avocado, remove the pip and slice.

2. Heat a non-stick frying pan over a low flame, add the wraps, one at a time, and dry-fry for about 30 seconds on both sides. Remove from the pan.

3. Spread a tablespoon of mayonnaise over each wrap, top with the avocado slices and the drained tuna, and garnish with the cubed tomatoes, grated carrots and salad.

4. Season with a few drops of lemon juice, a pinch of salt and a generous sprinkling of pepper. Roll up the wraps, making sure that none of the filling spills out. Warm quickly in the frying pan, cut in half diagonally and serve.