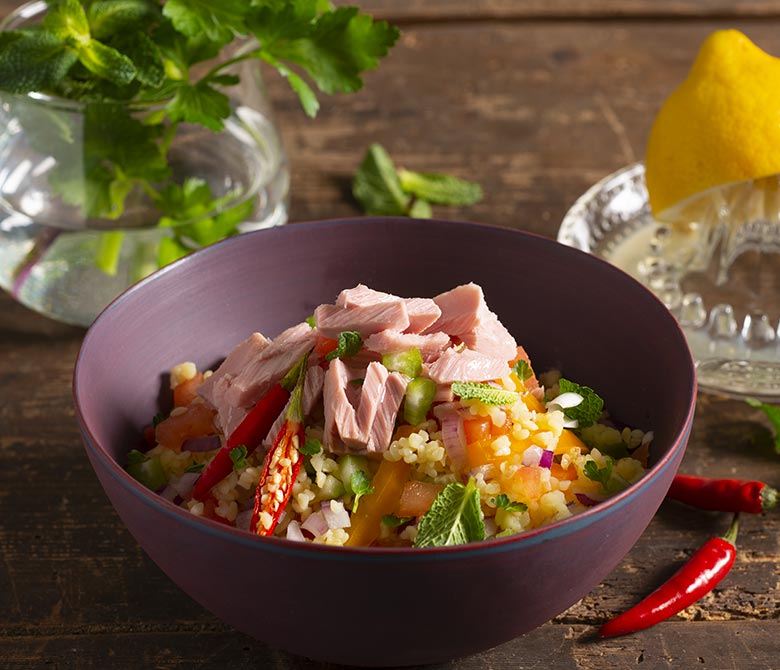 Ingredients
for 4 servings
---
200g bulgur wheat
---
3 x 80g Rio Mare Tuna in Olive Oil
---
2 celery stalks
---
½ red onion
---
½ yellow pepper
---
a handful of young celery
---
a handful of mint leaves
---
2 firm, ripe tomatoes
---
juice of ½ a lemon
---
50g extra virgin olive oil
---
1 hot chili pepper
---
salt to taste

Stampa Ricetta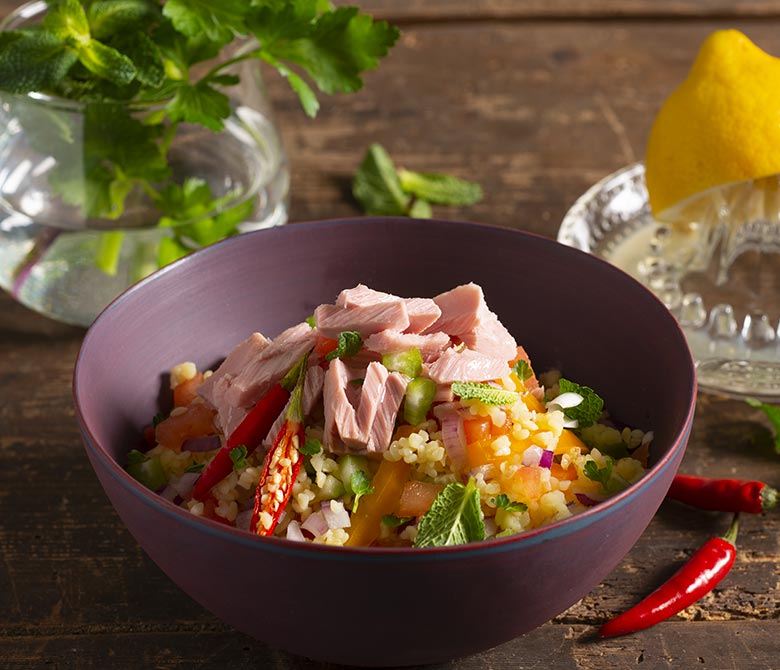 Product used
Tuna in Olive Oil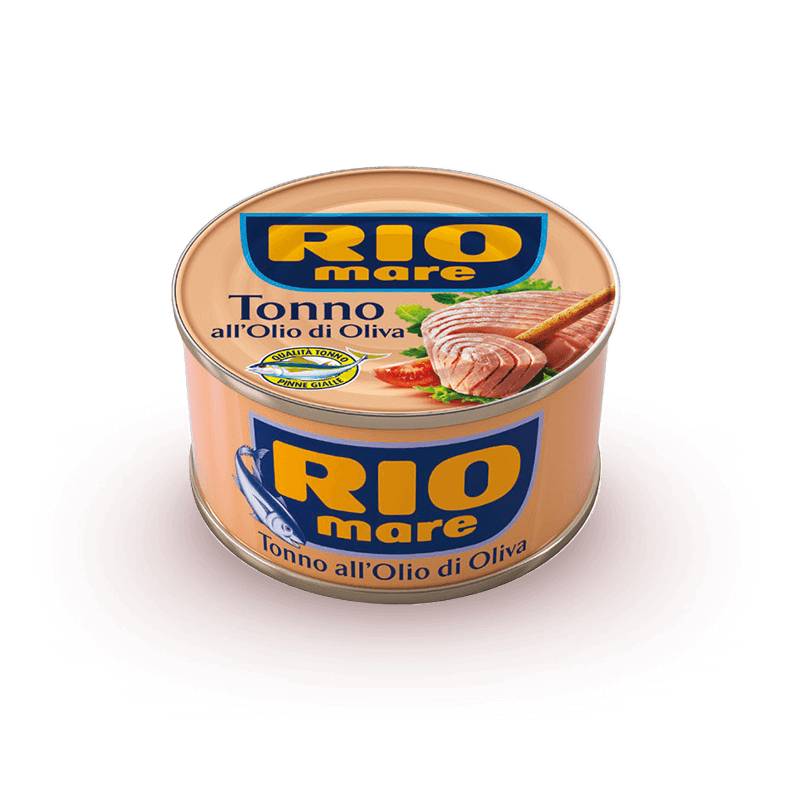 DISCOVER MORE
Preparation
1. Place the bulgur wheat in a pot, cover with 1 cup of water and a pinch of salt and bring to the boil. Cook until all the water has been absorbed, remove from the flame and allow to cool. Dress with the olive oil, the lemon juice and the chili pepper cut into fine pieces.

2. Peel and cube the flesh of the cherry tomatoes. Chop the onion, pepper, celery and mint, and divide the parsley into small florets.

3. Add the flaked tuna to the bulgur wheat and top with the vegetables and aromatic herbs. Mix carefully, serve and enjoy this fresh, fragrant recipe.