Focaccia filled with tuna, sautéed cherry tomatoes and grilled zucchini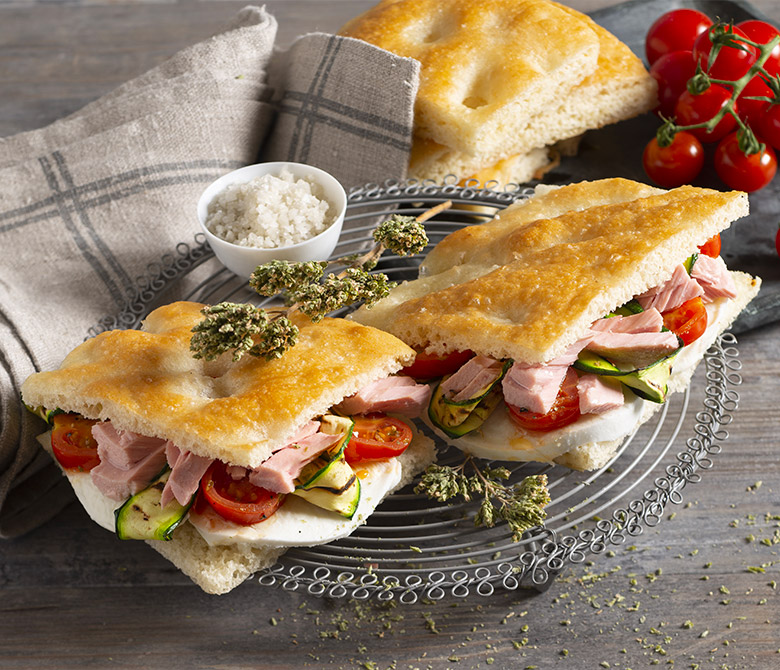 Ingredients
for 4 servings
---
1 medium thick, round or square focaccia, or several small focaccias
---
2 x 120g Rio Mare Tuna in Olive Oil
---
100g Datterino cherry tomatoes
---
100g grilled zucchini
---
200g mozzarella
---
30g extra virgin olive oil
---
1 clove garlic
---
a pinch of oregano
---
salt and pepper to taste
---
Stampa Ricetta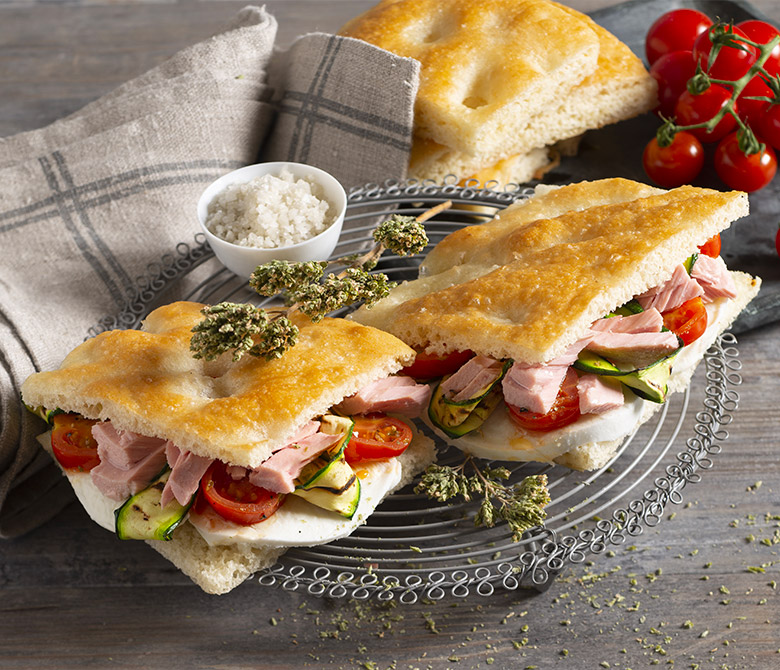 Product used
Tuna in Olive Oil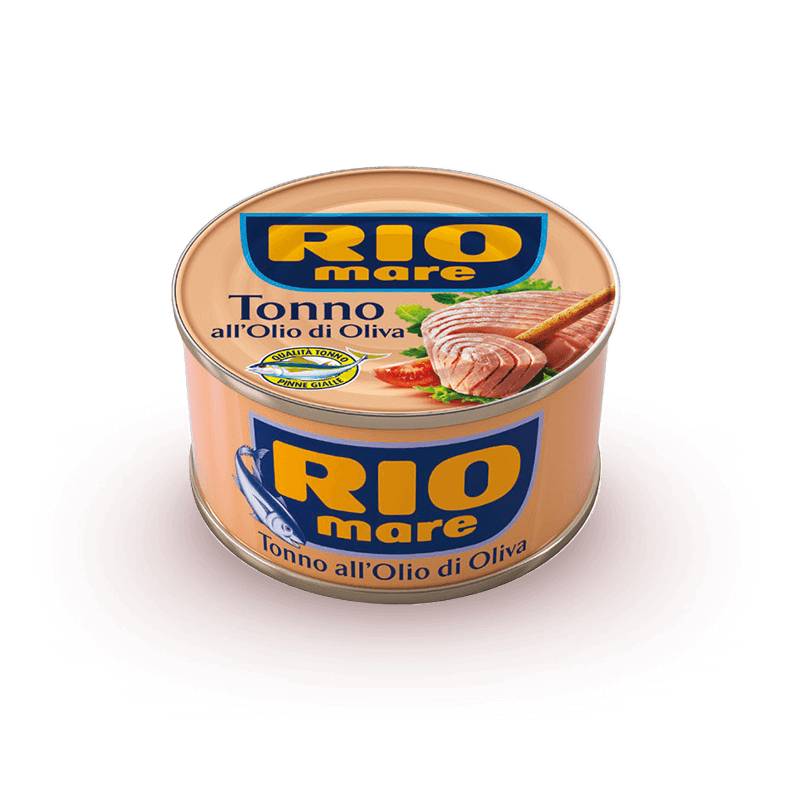 DISCOVER MORE
Preparation
1. Pre-heat the oven to 200°C. Halve the cherry tomatoes, sauté the crushed garlic with the olive oil in a small non-stick frying pan and add the cherry tomatoes when the garlic begins to turn golden brown. Season with salt, pepper and a pinch of oregano and cook for 6 minutes over a high flame. Remove the garlic.

2. Cut the focaccia in half horizontally and fill with the sliced mozzarella, the tomatoes and their juice, the zucchini and flaked tuna.

3. Bake the focaccia in the oven for max 5 minutes until it is crunchy and the mozzarella is slightly melted. Cut into pieces and serve while hot.