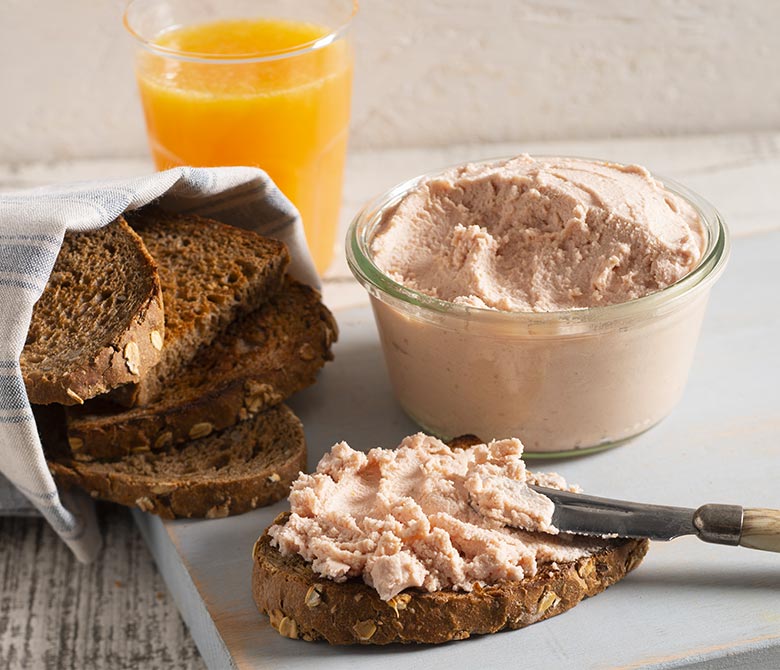 Ingredients
for 4 servings
---
2 x 60g Rio Mare Tuna in Olive Oil
---
100g ricotta
---
100g butter
---
1 Tbsp capers
---
4 anchovy fillets in oil or 1 Tbsp anchovy paste
---
To accompany the patè:
---
black bread
---
1 unwaxed lemon
---
1 sprig parsley
---
1/2 clove garlic
---
Stampa Ricetta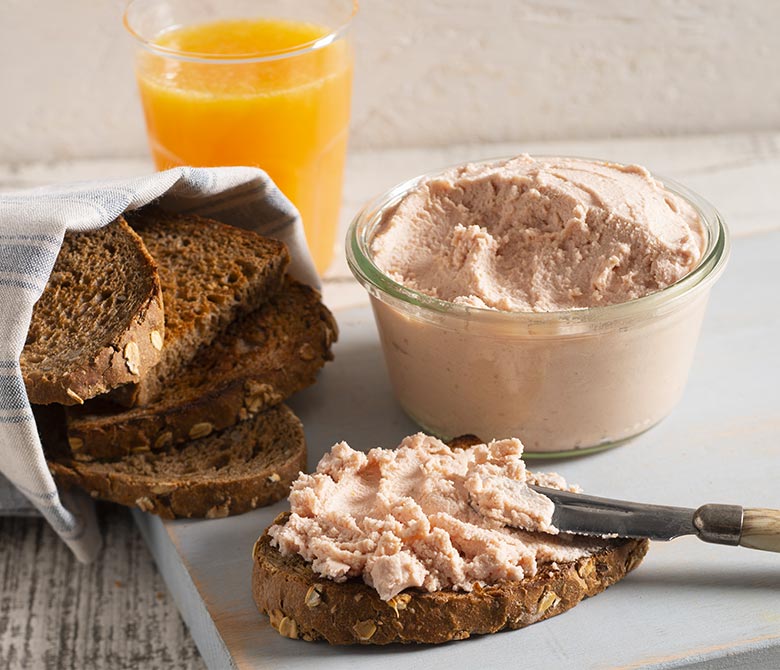 Product used
Tuna in Olive Oil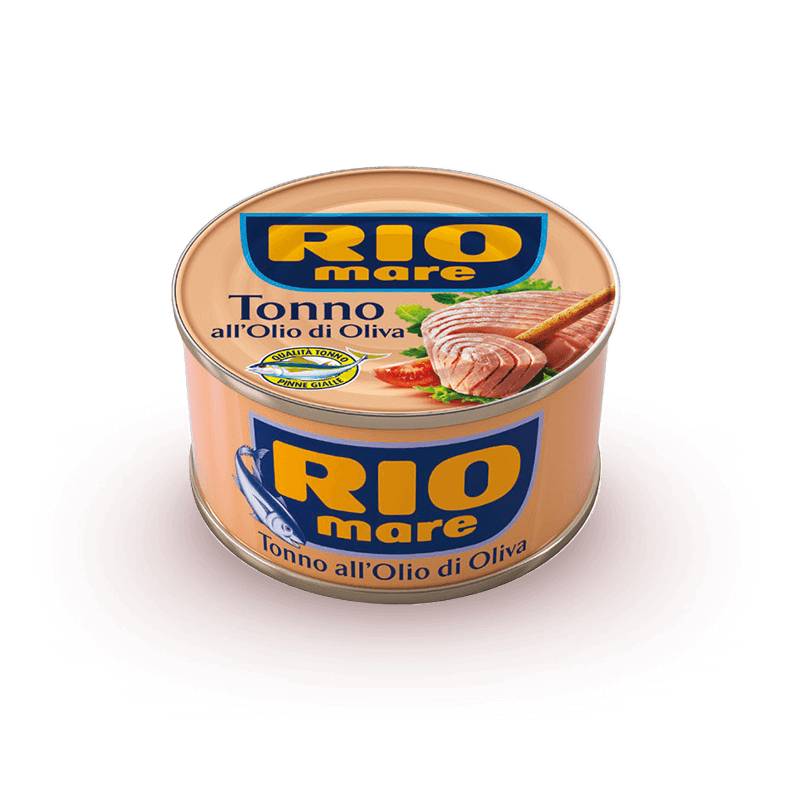 DISCOVER MORE
Preparation
1. Drain the tuna well and place in a bowl with the ricotta, the butter cut into cubes, anchovy fillets and capers. Blend these ingredients well to obtain a smooth, creamy texture.

2. Place the mixture in a terrine and store in a cool place for about 1 hour before serving.

3. Chop the garlic, parsley and grated lemon zest finely. Slice and lightly toast the bread. Top the toasted bread slices with the paté and garnish with the chopped garlic, lemon zest and parsley.