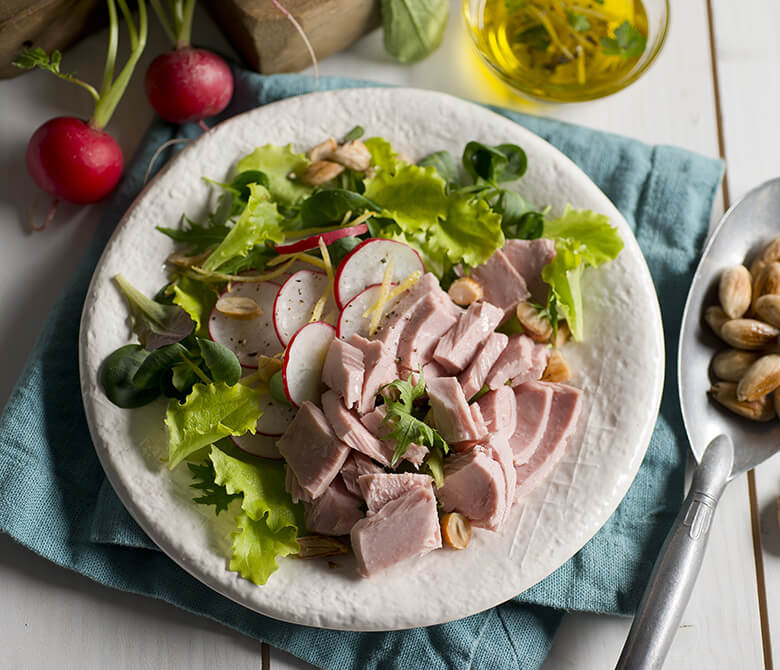 Ingredients
for 4 servings
---
2 160g cans of Rio Mare Tuna in Olive Oil
---
200g lettuce
---
a bunch of radishes
---
lemon
---
a bunch of parsley
---
20g toasted almonds
---
50g extra virgin olive oil
---
salt
---
black pepper

Stampa Ricetta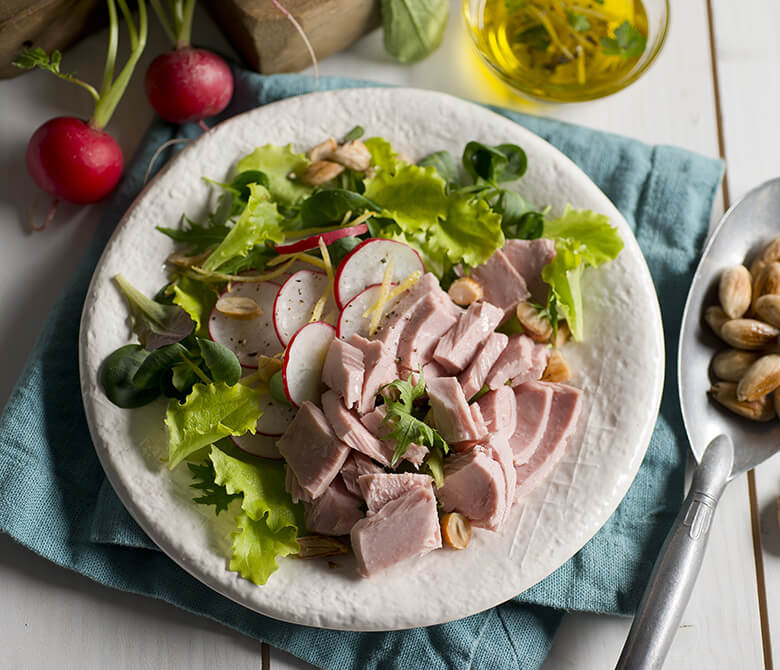 Product used
Tuna in Olive Oil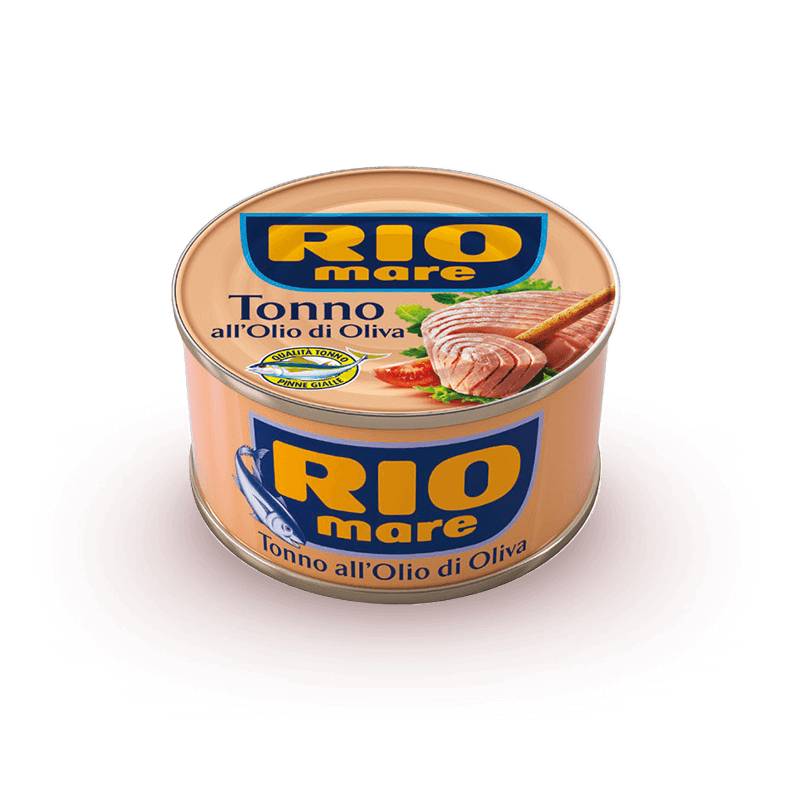 DISCOVER MORE
Preparation
1. Cut the radishes into thin slices, add grated lemon skin, juice of ½ lemon, ground pepper, a drizzle of oil and chopped parsley; toss and let rest for a few minutes.

2. Put the salad on a plate, season with salt and the remaining extra virgin olive oil, add the tuna, add the seasoned radishes and chopped almonds.

3. Enjoy this tasty late spring salad immediately.