Orecchiette with Broccoli Rabe and Tuna with Hot Chili Pepper from Calabria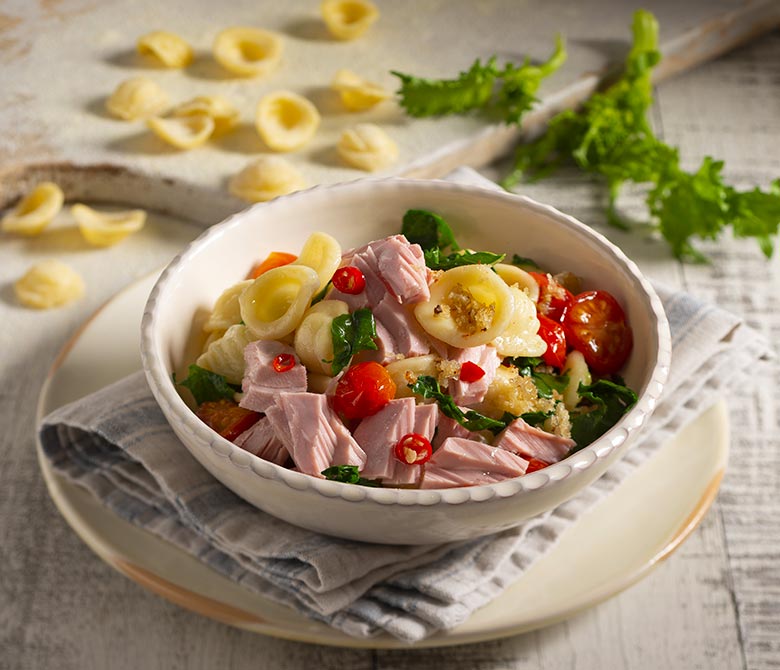 Ingredients
for 4 servings
---
350g orecchiette or your pasta of choice
---
2 cans Rio Mare Tuna with Hot Chili Pepper from Calabria
---
800g broccoli rabe
---
100g sweet cherry tomatoes
---
2 slices stale bread
---
50g extra virgin olive oil
---
1 clove garlic
---
salt to taste
---
Stampa Ricetta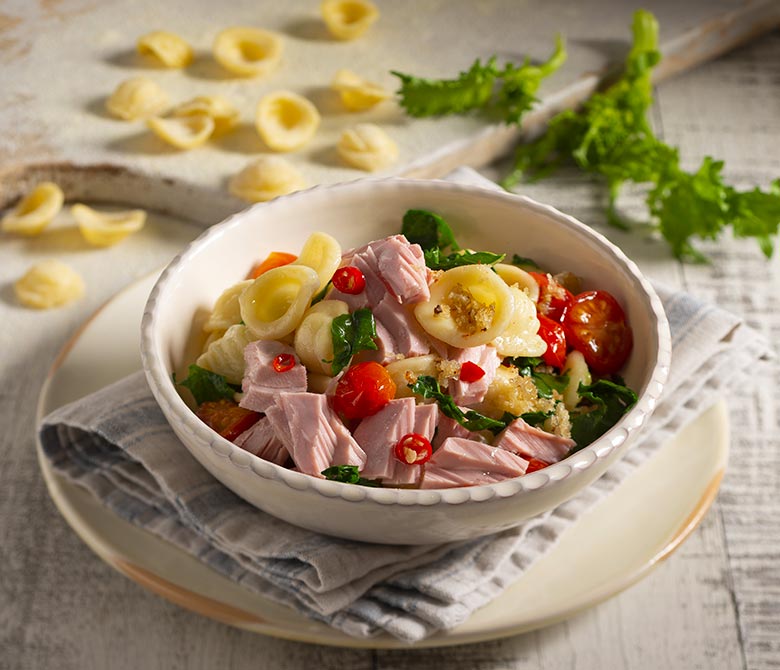 Product used
Tuna with Hot Chili Pepper from Calabria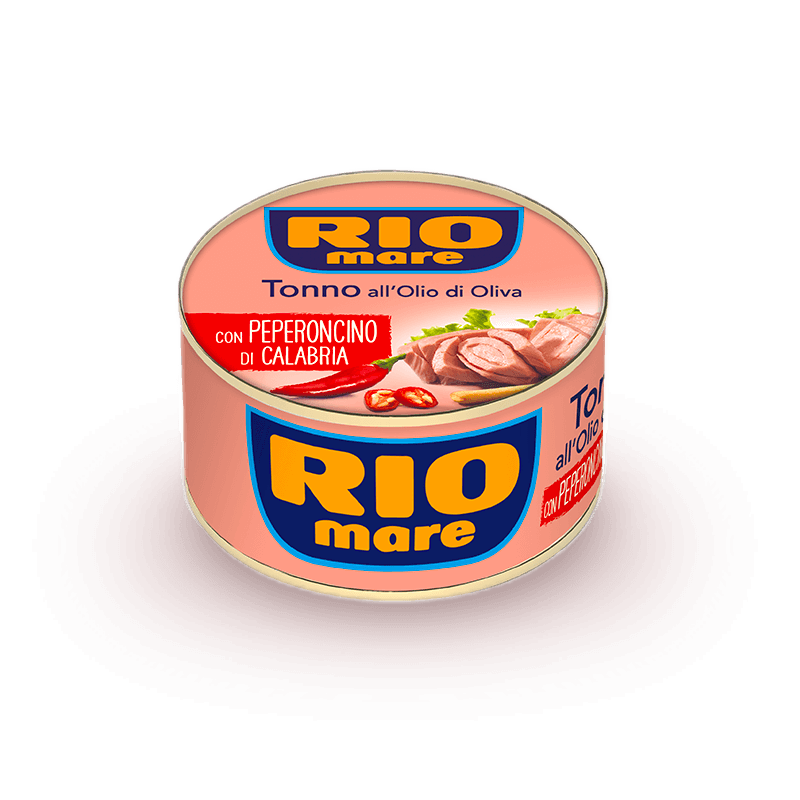 DISCOVER MORE
Preparation
1. Bring a large pot of salted water to the boil. Remove the tender leaves and florets from the broccoli rabe. Roughly crumble the stale bread and halve the cherry tomatoes.

2. Sauté the crushed garlic clove in 30g of olive oil. Pour the broccoli rabe into the boiling water and cook for 5 minutes. Drain the broccoli rabe with a slotted spoon ,retaining the water, and add to the frying pan with the oil and garlic. Add the cherry tomatoes and cook for two minutes until the flavours are absorbed. Remove from the flame.

3. Bring the water that the broccoli rabe was cooked in to the boil and add the orecchietti. While the orecchiette are cooking, toast the bread crumbs in a non-stick frying pan with the remaining olive oil until golden brown.

4. Place the pan with the broccoli rabe back over medium-high heat, and add the orecchiette with a little of the cooking water. Add the tuna with hot chili pepper from Calabria and toss together for two minutes until well combined. Turn off the flame, remove the garlic, sprinkle with the toasted breadcrumbs and serve.