Pasta with Pesto and tuna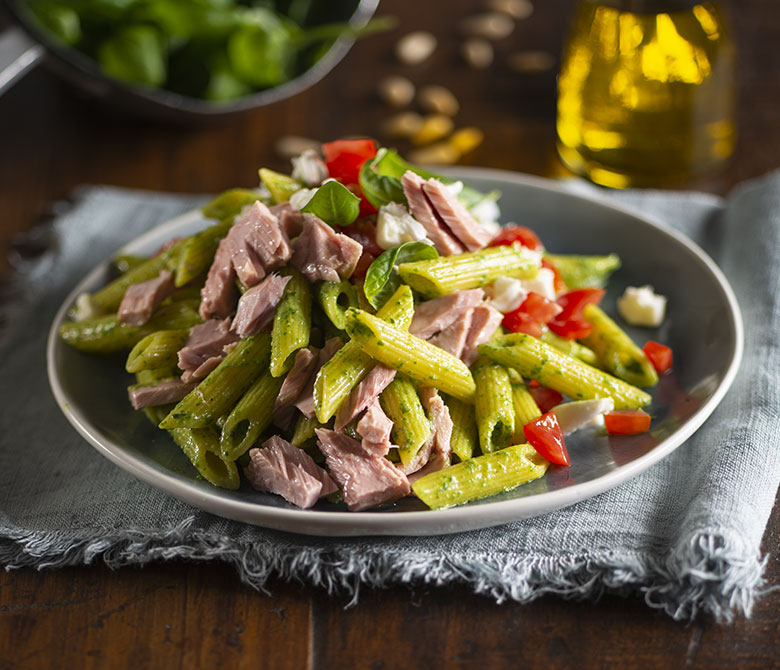 Ingredients
for 4 servings
---
3 cans of Rio Mare 80g olive oil tuna
---
Short type pasta: 350g
---
Mozzarella: 200g
---
Tomato: 1
---
Extra virgin olive oil: 50g
---
Basil: 2 pucnhes
---
Pine Nuts: 1 spoon
---
Parmesan: 30g
---
Fresh & creamy cheese: 1 spoon
---
Salt
---
---
Stampa Ricetta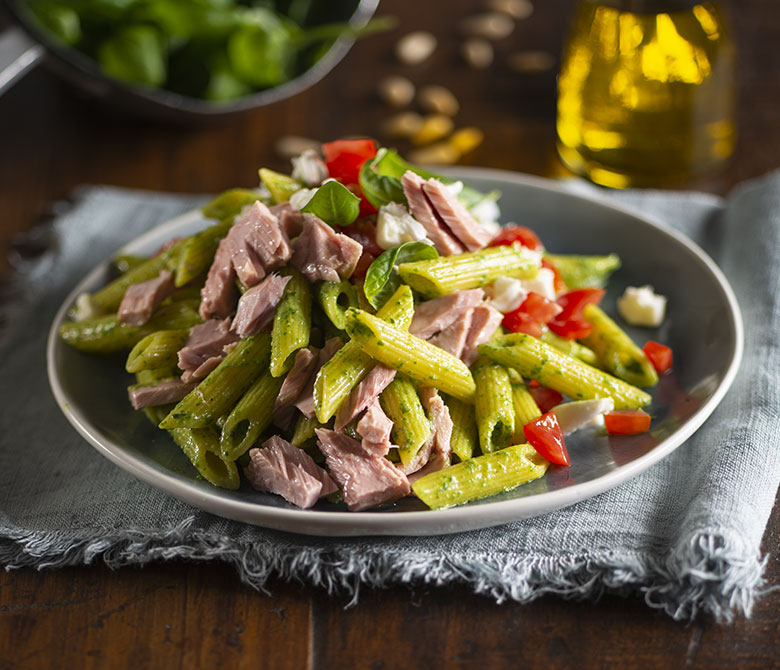 Product used
Tuna in Olive Oil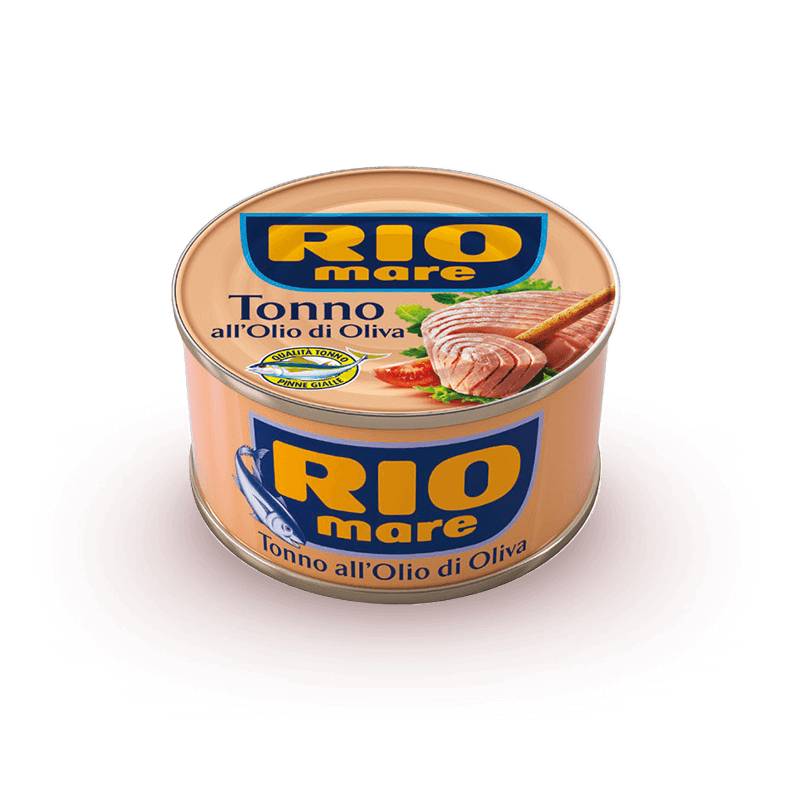 DISCOVER MORE
Preparation
1. Start with boiling and then salting the water, in the meanwhile wash the basil and whip it with the oil, the Parmesan, the pine nuts and the creamy cheese.

2. Cut in little cubes the mozzarella and the tomato and mix them with the tuna

3. Cook the pasta, drain it and dress it with the pesto, soon after add the mozzarella, tomato and tuna…

4. enjoy this typicl Italian recipe with your friends!