Rigatoni with Lemon and Black Pepper Tuna and zucchini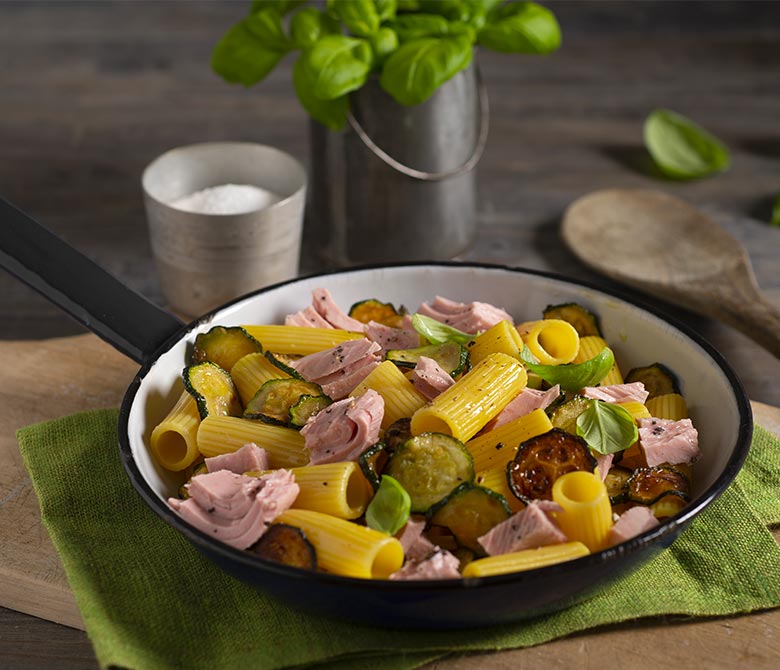 Ingredients
for 4 servings
---
350g rigatoni or another type of short pasta
---
3 x 80g cans Rio Mare Tuna with Lemon and Black Pepper
---
700g zucchini
---
1 clove garlic
---
80g extra virgin olive oil
---
a large handful of fresh basil leaves
---
salt to taste
---
Stampa Ricetta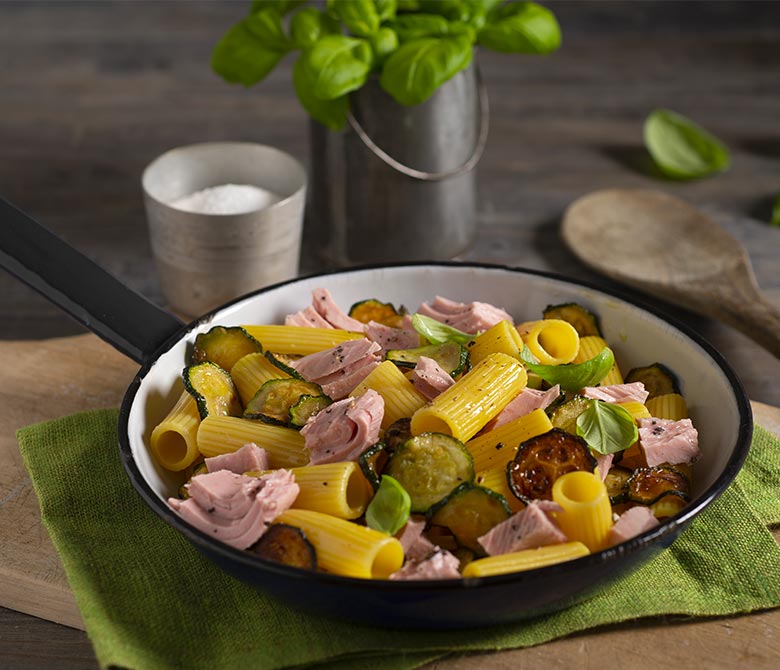 Preparation
1. Bring a pot of water to the boil, adding the salt when the water has reached boiling point.

2. Wash the zucchini, cut in half lengthwise and slice finely.

3. Crush the unpeeled clove of garlic with the blade of a knife so it gives off a more delicate flavour during the cooking process and sauté in a frying pan with the olive oil.

4. Add the zucchini to the sautéed garlic and season with a pinch of salt. Cook, stirring frequently until the zucchini are golden brown.

5. Pour the pasta into the boiling water and cook until 'al dente', then drain.

6. Add the tuna to the zucchini, pour in the drained pasta and sauté until the pasta has absorbed the sauce.

7. Garnish with the fresh basil leaves and serve.