Grilled mackerel with a rustic salad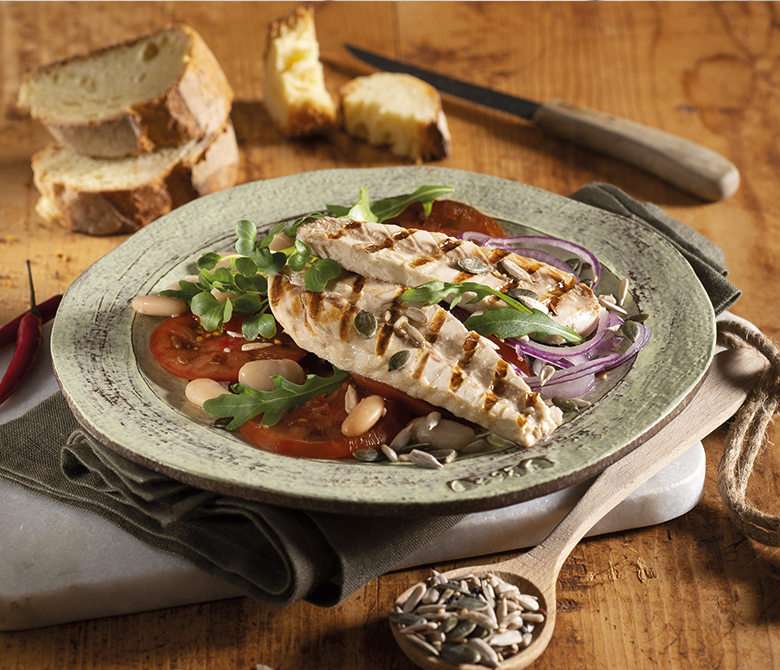 Ingredients
for 4 servings
---
4 x 120g cans Rio Mare Grilled Mackerel Fillets in Extra Virgin Olive Oil
---
300g cooked cannellini beans
---
2 firm ripe tomatoes
---
1/2 red Tropea onion
---
1 bunch wild rocket
---
1 fresh hot chili pepper
---
40g extra virgin olive oil
---
2 Tbsp mixed seeds
---
salt to taste

Stampa Ricetta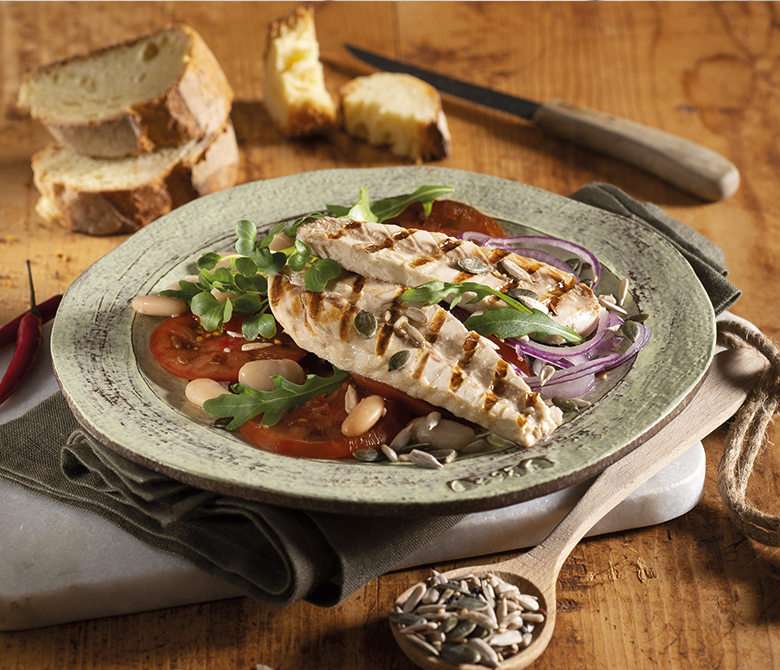 Product used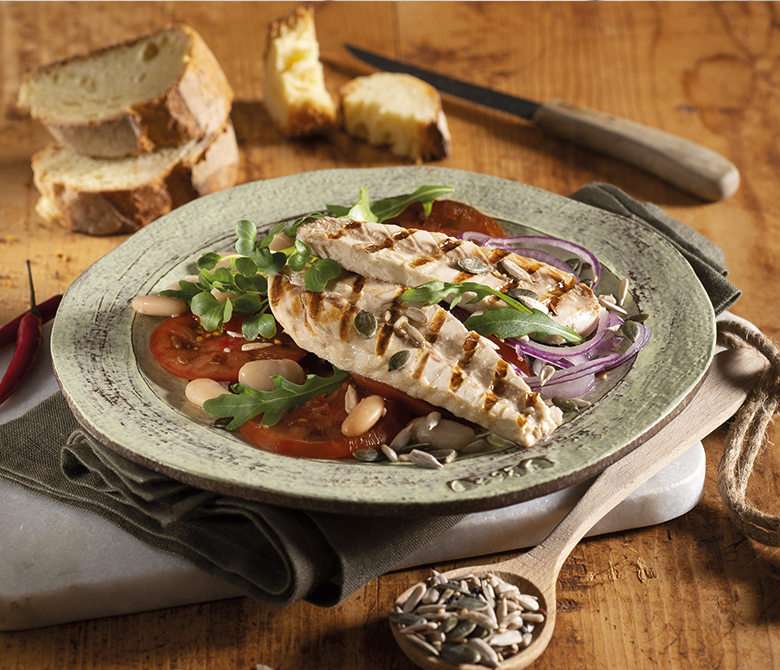 DISCOVER MORE
Preparation
1. Finely slice the onion. Soak in salted water for a few minutes to mellow out its flavour and drain well. Slice the tomatoes. Remove the seeds from the chili pepper and slice.

2. Dress the cannellini beans with the oil and chili pepper, season the tomatoes with salt and mix the ingredients together. Add the rocket leaves

3. Arrange the salad on 4 individual plates and top with the well-drained grilled mackerel fillets. Sprinkle over the mixed seeds and serve with lemon quarters.