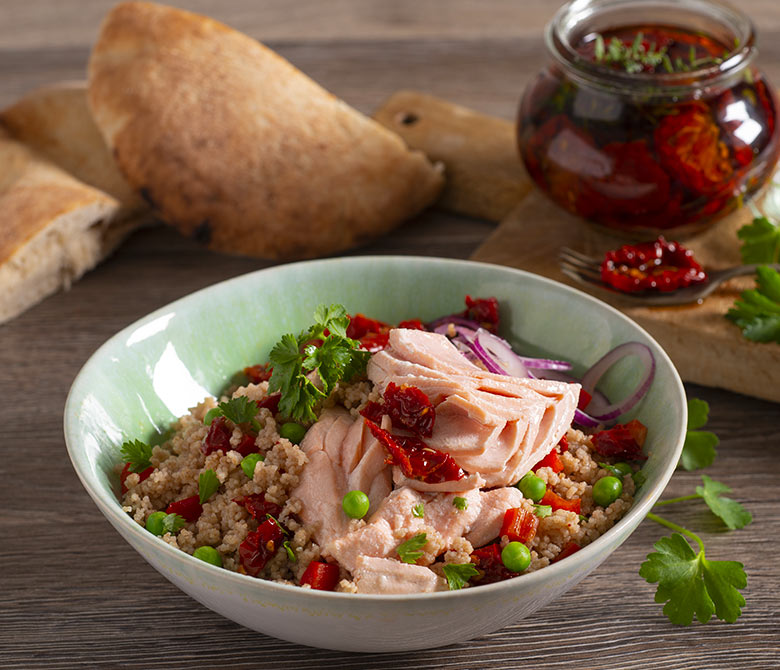 Ingredients
for 4 servings
---
2 x 125g cans Rio Mare Salmon Fillet in Olive Oil
---
250g whole wheat couscous
---
1 red pepper
---
250g frozen peas
---
5 sun-dried tomatoes
---
1 small bunch parsley
---
1 lemon
---
Extra virgin olive oil
---
salt to taste
---
Stampa Ricetta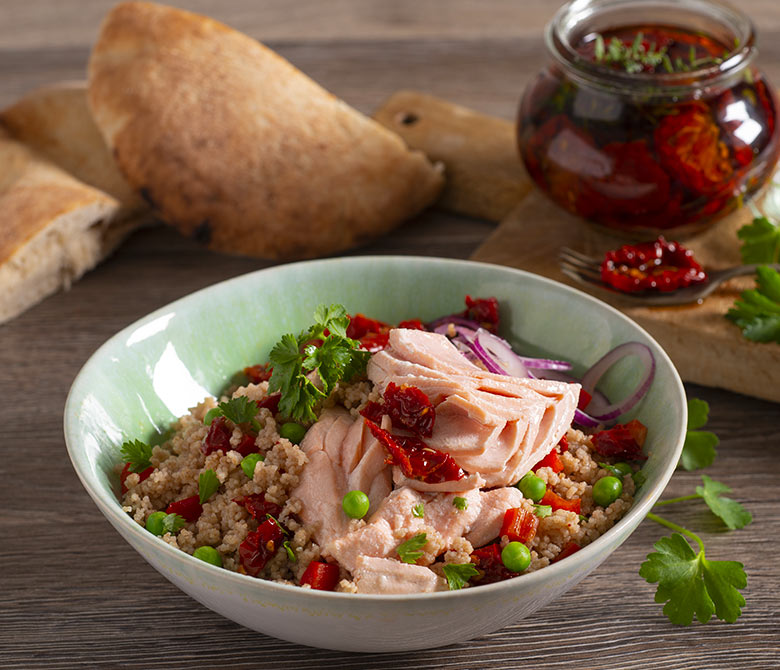 Product used
Salmon Fillet in Olive Oil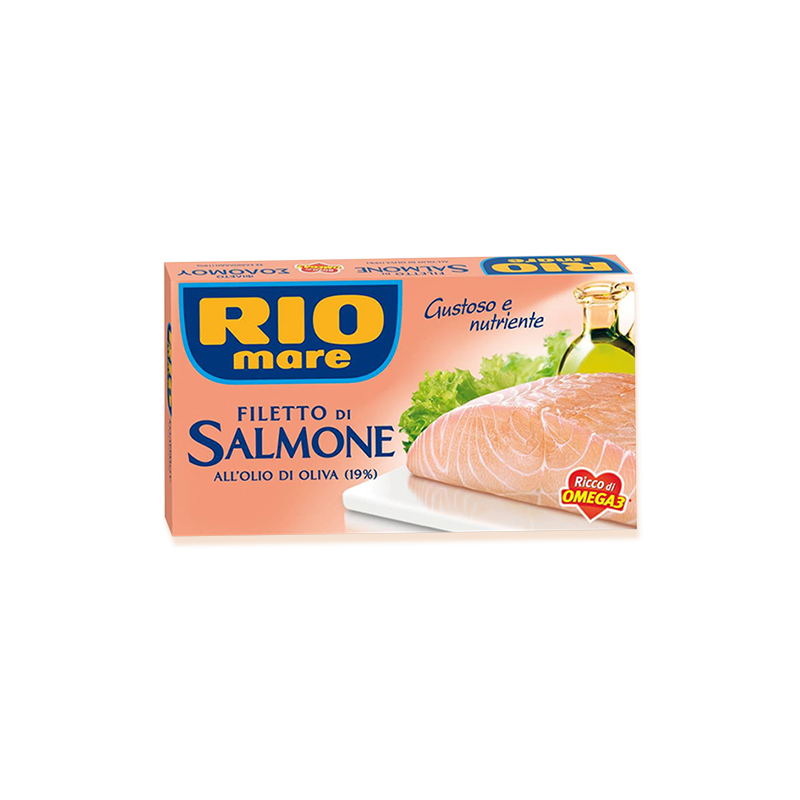 DISCOVER MORE
Preparation
1. Bring a pot of lightly salted water to the boil. In a large bowl, add one cup of hot water for each cup of cous cous . Cool for about 10 minutes and fluff with a fork.

2. Blanch the frozen peas for 4-5 minutes and leave to cool. Cut the pepper into small cubes, finely slice the red onion and chop the dried tomatoes and parsley.

3. Place the vegetables in a bowl and dress with the extra virgin olive oil, lemon juice and grated lemon zest.

4. Drain and flake the salmon into small pieces and add to the vegetables. Add the salmon mixture to the cous cous and mix well.