Steamed salmon with leeks, peas and asparagus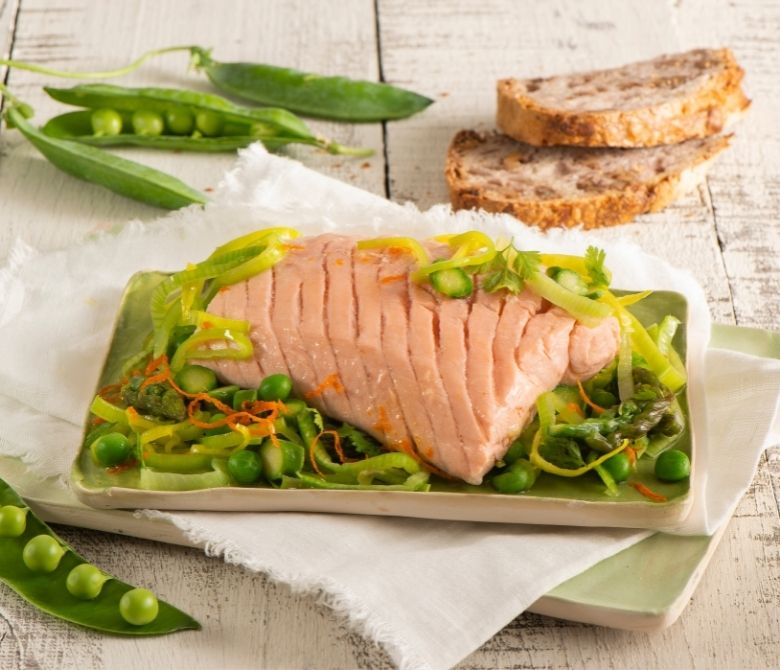 Ingredients
for 4 servings
---
4 cans of Rio Mare Salmon Fillets in Olive Oil 125g
---
1 leek
---
200 g frozen peas
---
1 bunch of asparagus
---
40 g extra virgin olive oil
---
1 orange
---
a small bunch of chervil, water cress or parsley
---
salt to taste
---
Stampa Ricetta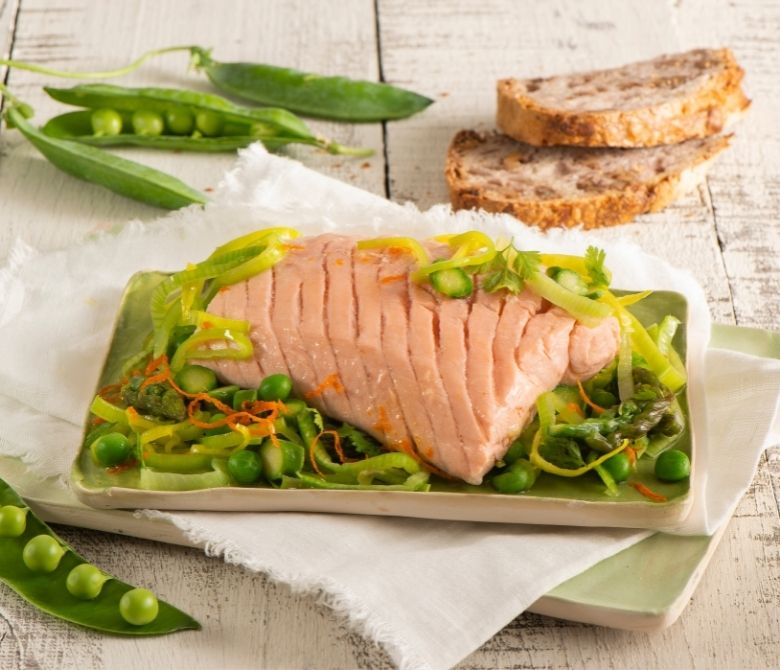 Product used
Salmon Fillet in Olive Oil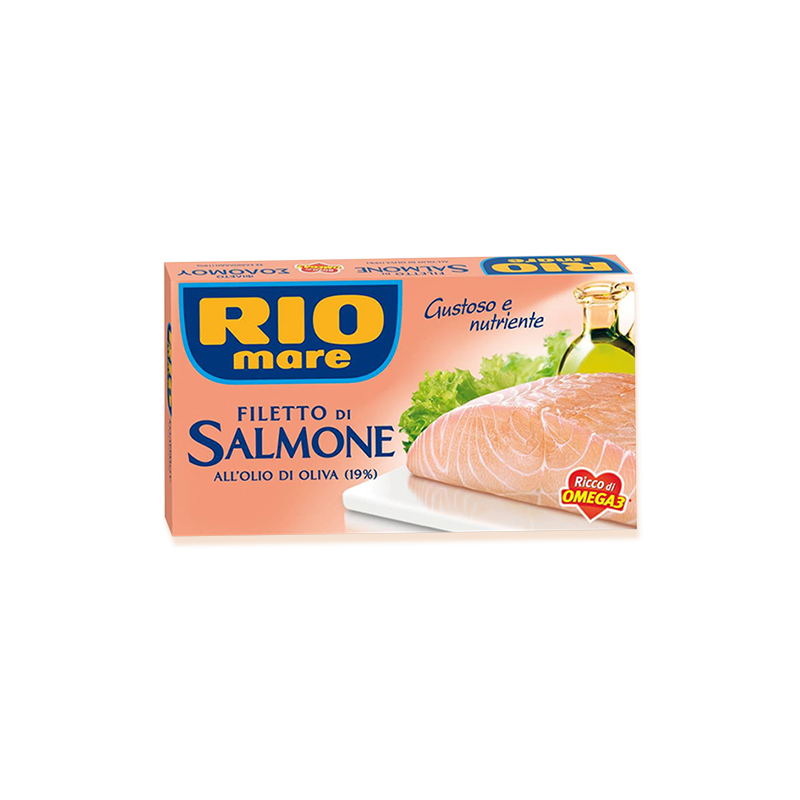 DISCOVER MORE
Preparation
1. Finely slice the leek and cut the asparagus tips into pieces. Zest and juice the orange.

2. Sauté the leek in a frying pan with the olive oil over a moderately high flame. Add the peas and asparagus, season with salt, and moisten with the orange juice and three tablespoons of water. Cover with a lid and cook over a low flame for about ten minutes.

3. Remove the lid, and, if necessary, reduce the sauce. Add the orange zest and remove from the flame.

4. Arrange the drained salmon fillets on 4 individual plates, top with the vegetables and garnish with a few leaves of chevril.