Supertasty Pizza with Insalatissime Messicana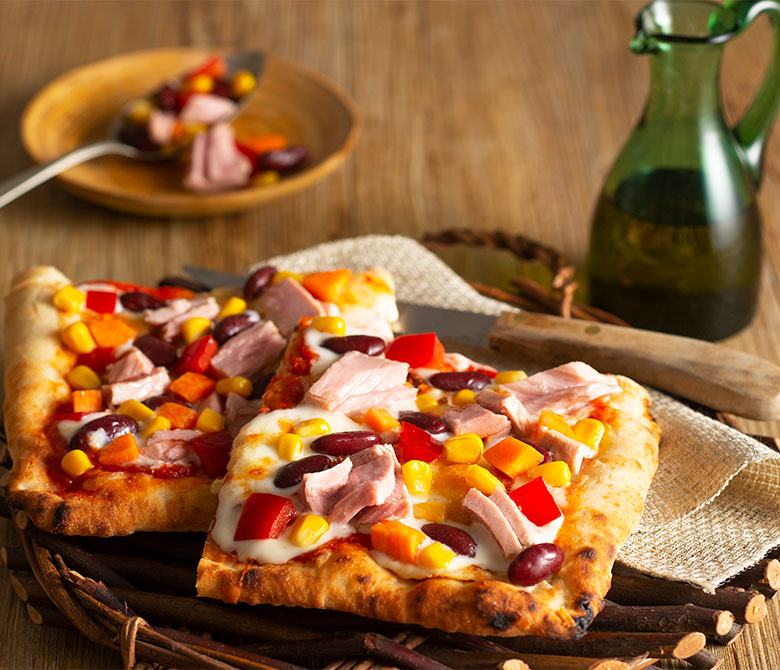 Ingredients
for 4 people
---
2 packs of 160 g Rio Mare Insalatissime Messicana
---
1 packet of rectangular pizza dough
---
400g of tomato pulp
---
300g of mozzarella
---
100g of grated Emmenthal type cheese
---
60 g of extra virgin olive oil
---
a little oregano
---
salt
---
Stampa Ricetta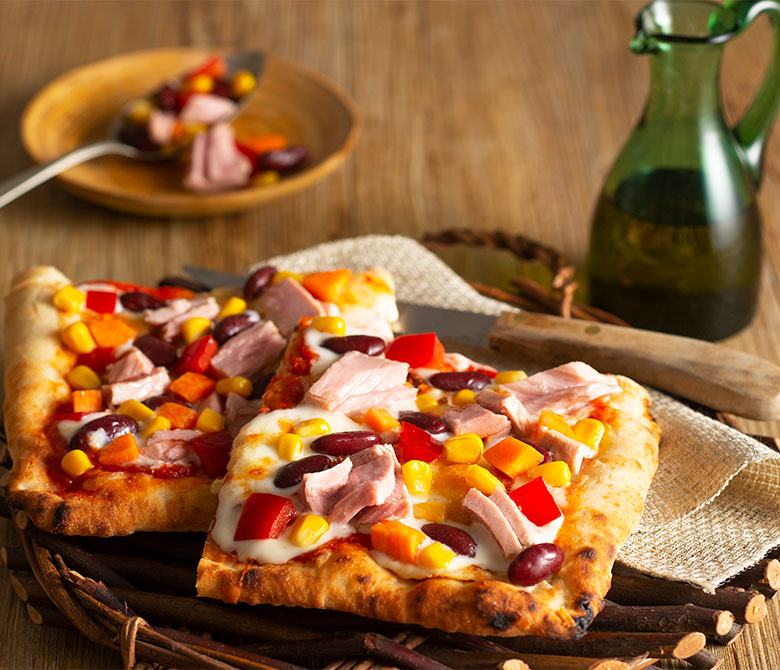 Product used
Insalatissime Messicana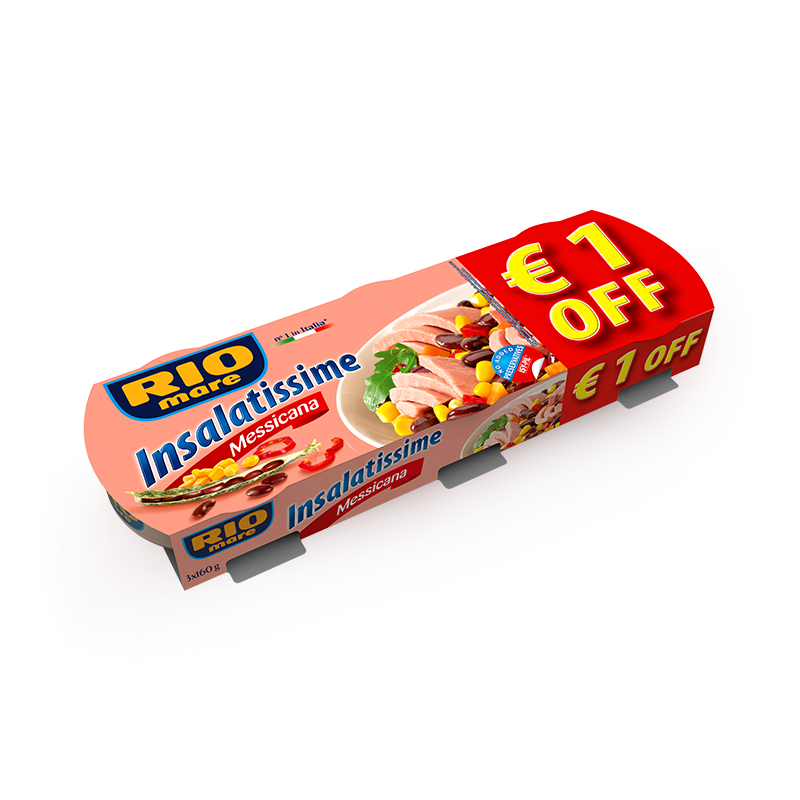 DISCOVER MORE
Preparation
1. Heat the oven to 200 °; season the tomato pulp with a little oil, oregano and a little salt, cut the mozzarella into cubes.

2. Grease well a rectangular baking pan, roll out the dough forming a small border, lay the tomato, the cubed mozzarella and the emmenthal, then put it in the oven and cook for about 30 minutes so that the dough is thoroughly cooked.

3. Put the salads on top of the pizza after mixing the ingredients well and put them back in the oven for 1 or 2 minutes so that everything is flavored.

4. Enjoy it immediately.