Tarte flambè or Alsatian tuna and onion tart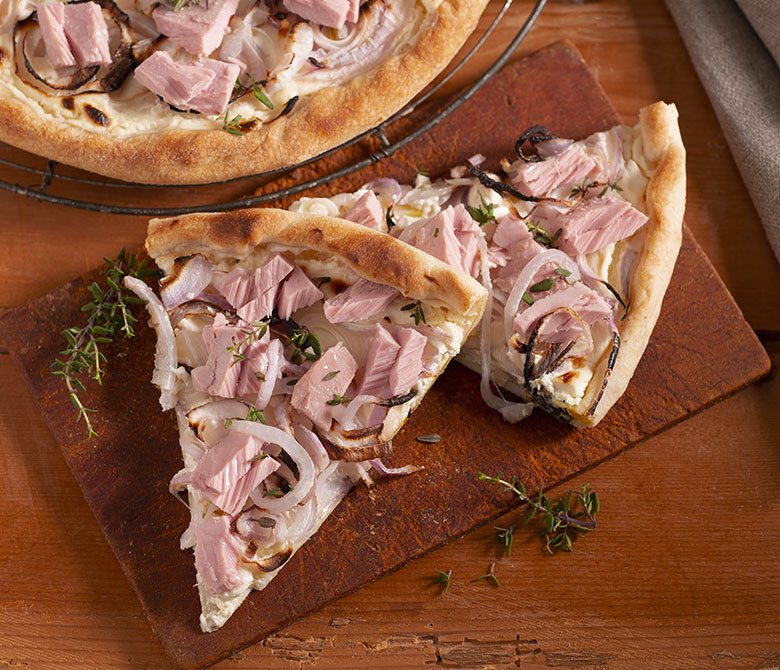 Ingredients
for 4 servings
---
250g flour
---
150ml lukewarm water
---
2 x 160g cans Rio Mare Tuna in Olive Oil
---
1 white onion
---
200g sour cream
---
100g cream cheese
---
50ml olive oil
---
salt and pepper to taste
---
Stampa Ricetta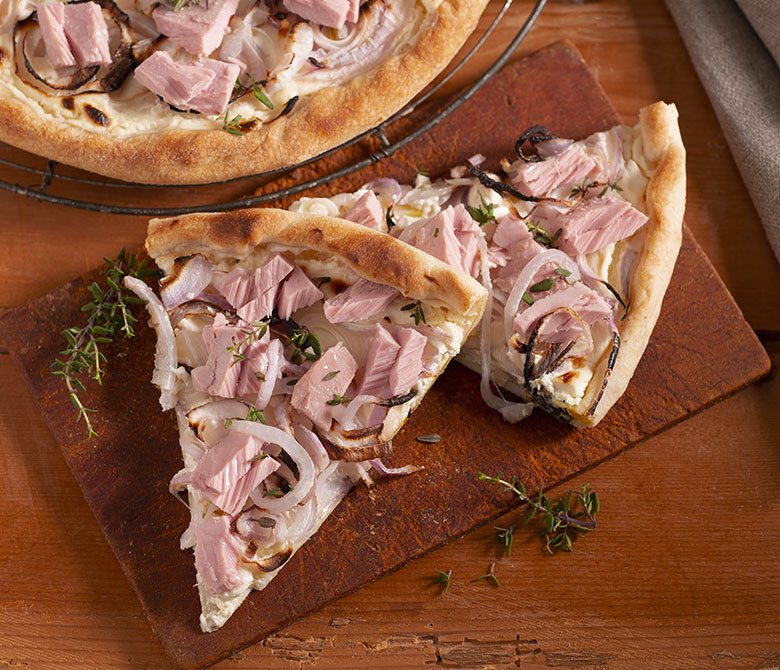 Product used
Tuna in Olive Oil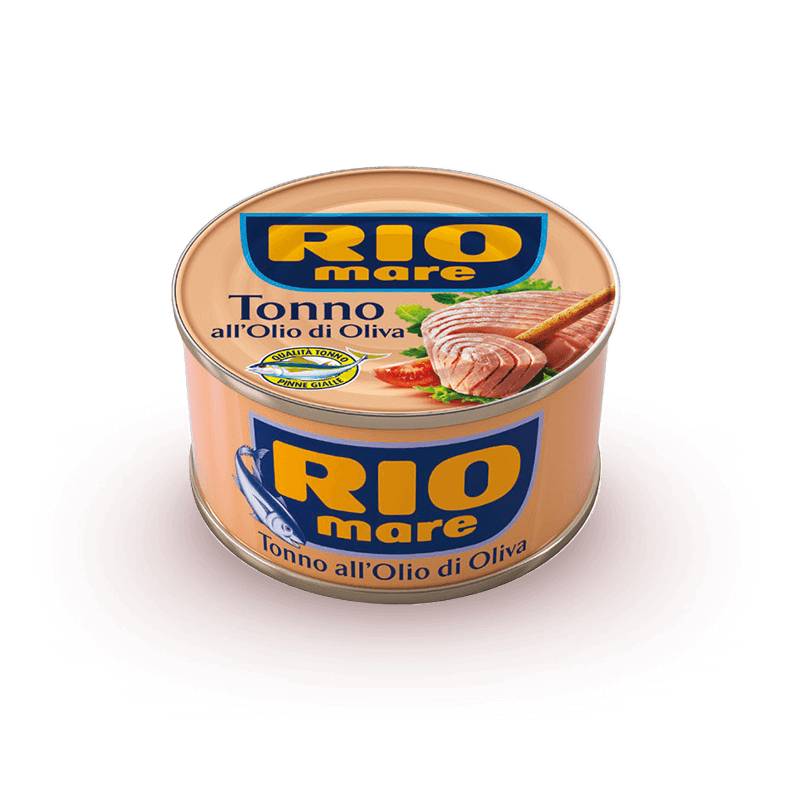 DISCOVER MORE
Preparation
1. Combine the flour, salt and oil in a medium bowl. Stir in the water slowly, using a fork until the dough comes together. If the dough feels too sticky, add a little flour.

2. Knead the dough until it is smooth. Roll the dough into a very thin sheet. Line two baking sheets with aluminium foil and then slide the dough onto the baking sheets.

3. Heat the oven to 240°C. Thinly slice the onion, mix the sour cream and fresh cheese in a bowl and season with a pinch of salt and a generous sprinkling of pepper.

4. Spread the cream mixture over the dough, top evenly with the onions and bake in the oven for about 10 minutes. Two minutes before the tart is ready, scatter the flaked tuna on top and continue baking until the tart is ready.