Thin Omelette with Tuna, Spring Onions and Mozzarella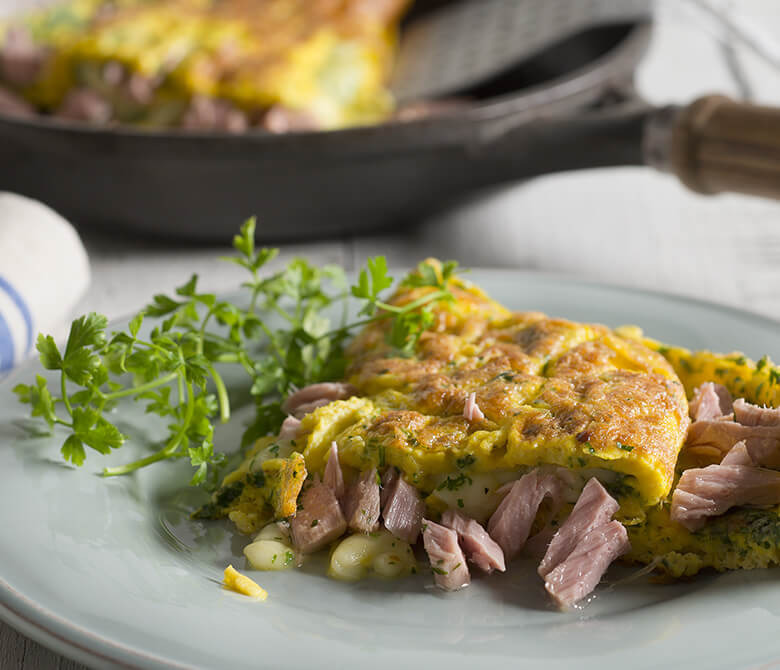 Ingredients
for 4 servings
---
300g Mozzarella
---
6 eggs
---
1x160g Rio Mare Tuna in Olive Oil
---
2 spoons of grated parmesan cheese
---
a large bunch of parsley
---
2 spring onions
---
a drizzle of extra virgin olive oil
---
salt
---
pepper

Stampa Ricetta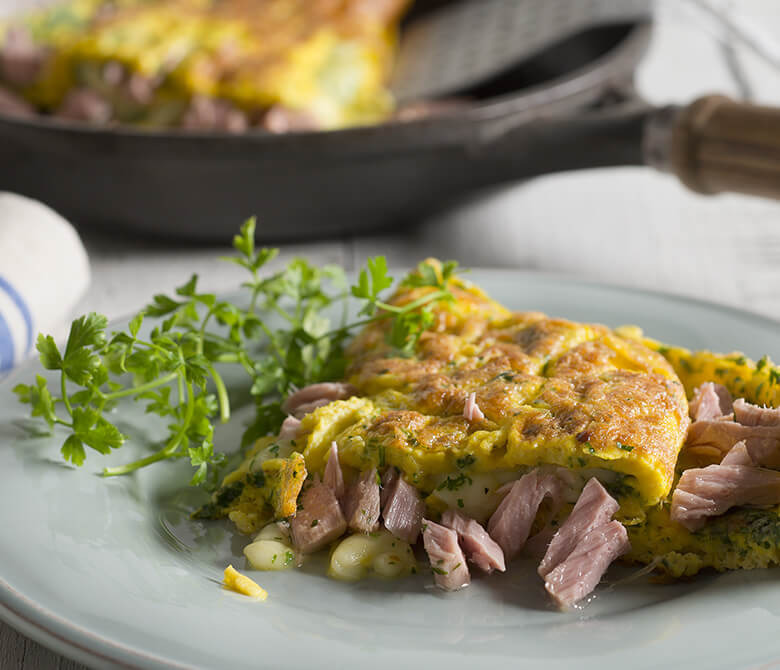 Product used
Tuna in Olive Oil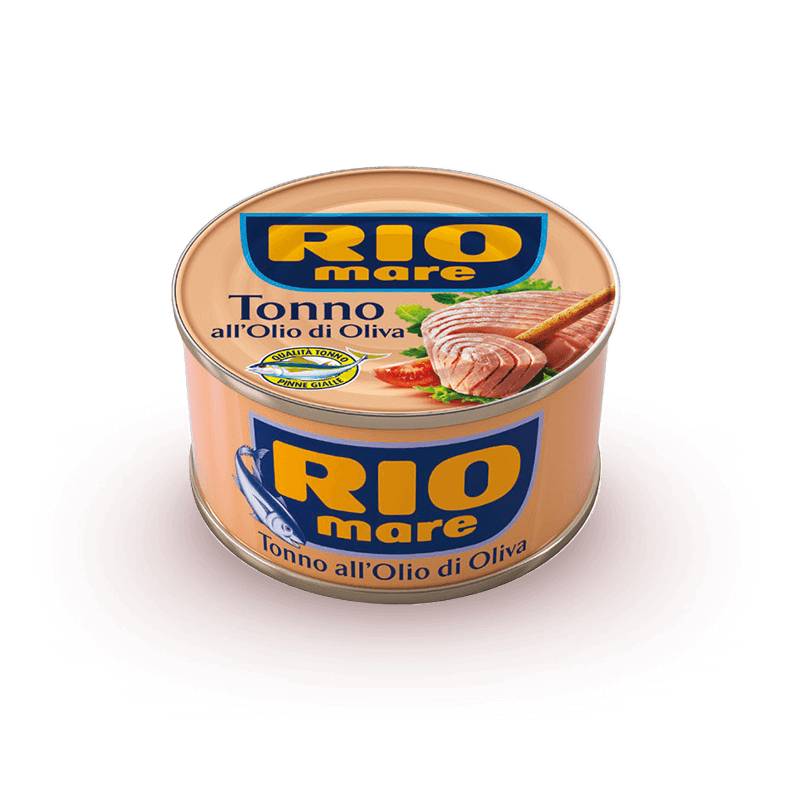 DISCOVER MORE
Preparation
1. Thinly slice the spring onions and brown them in a non-stick pan with a drizzle of oil and a pinch of salt.

2. Finely chop the parsley and transfer to a bowl with the peeled eggs and a little salt and pepper. Beat vigorously for a few minutes; when nice and frothy, add the spring onions.

3. Dice the mozzarella. Add a drop of oil to a non-stick pan and put a high heat. Pour in the egg mixture, lower the heat and stir until the eggs begin to set.

4. Add the mozzarella and the drained tuna, making sure the surface is even and allow to set over a very low heat. Fold over the frittata and serve very hot, fluffy and golden straight away.