Tomatoes stuffed with rice and tuna with hot chili pepper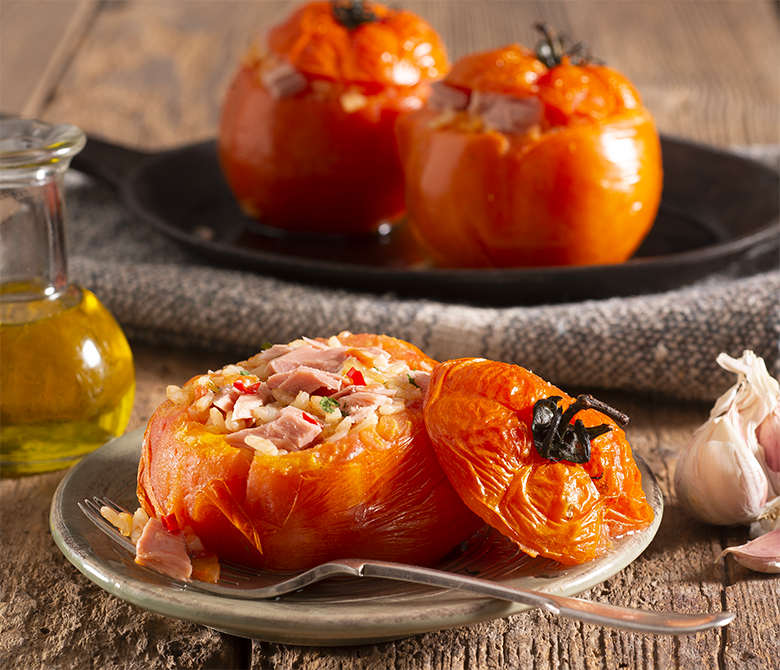 Ingredients
for 4 servings
---
2 x 80g cans Rio Mare Tuna with Hot Chili Pepper from Calabria
---
8 tomatoes
---
200g vialone nano rice
---
40g grated Pecorino cheese pecorino cheese
---
1 clove garlic
---
a handful of basil leave
---
a small bunch of parsley
---
a few mint leaves
---
a pinch of oregano
---
40g extra virgin olive oil
---
salt to taste

Stampa Ricetta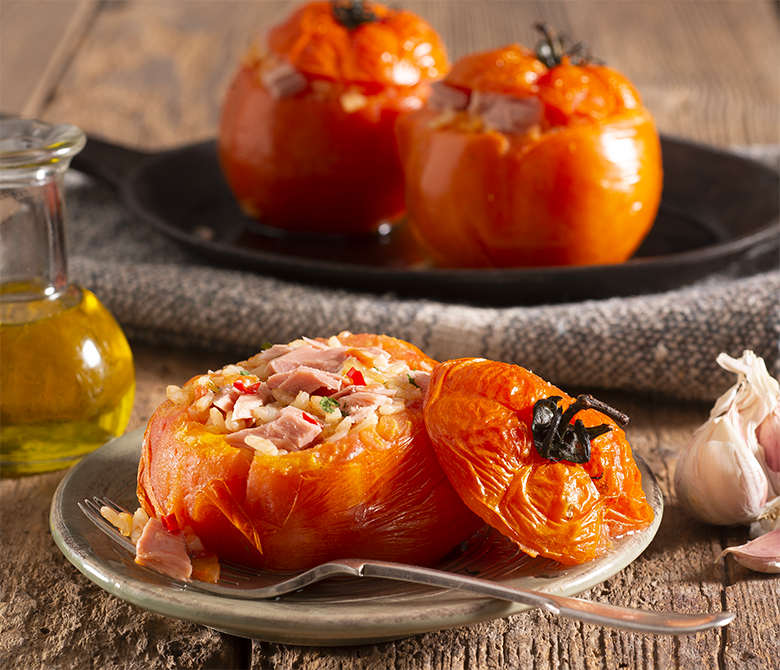 Product used
Tuna with Hot Chili Pepper from Calabria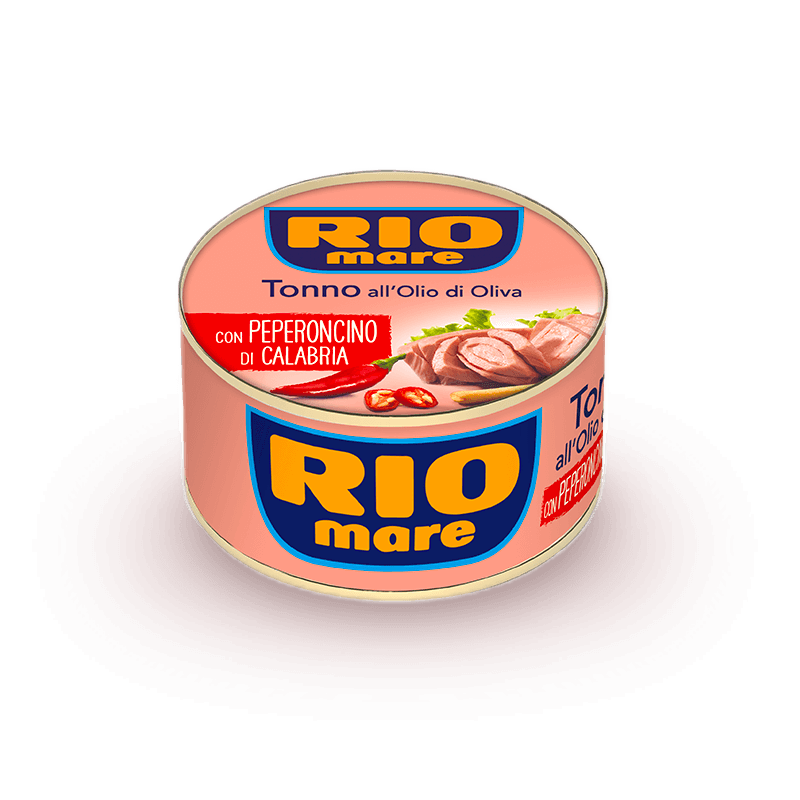 DISCOVER MORE
Preparation
1. Wash the tomatoes, slice off the tops and reserve. Scoop out the flesh, season with salt and invert the hollowed-out tomatoes to drain .

2. Pre-heat the oven to 200°C. Cook the rice in a large pot of boiling water until 'al dente' and drain

3. Sauté the halved garlic clove in a frying pan with the olive oil. Add the coarsely chopped flesh of the tomatoes and cook for a few minutes.

4. Chop all the fresh herbs, add to the cooked tomatoes and season with salt. Add the oregano, the drained tuna and rice and mix well.

5. Fill the tomatoes with the mixture, add the grated Pecorino cheese and top with the reserved lids. Dress with a drizzle of oil and cook in a hot oven for about 15 minutes.