Tuna Fillets with mint and citrus-flavoured artichokes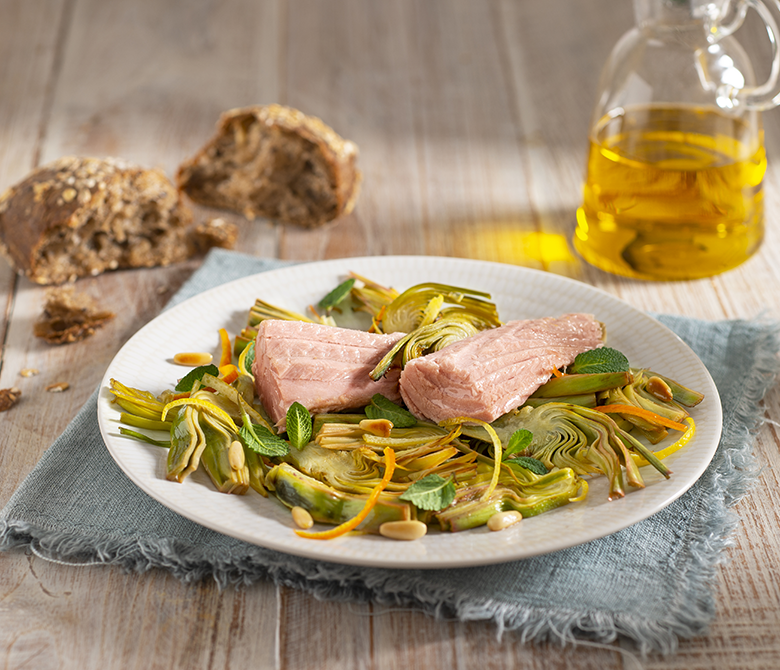 Ingredients
for 4 servings
---
2 cans of Rio Mare Tuna Fillets in Olive Oil
---
4 artichokes
---
½ orange
---
½ lemon
---
a small bunch of fresh mint
---
40g extra virgin olive oil
---
1 clove garlic
---
1 Tbsp pine nuts
---
salt and pepper to taste
---
Stampa Ricetta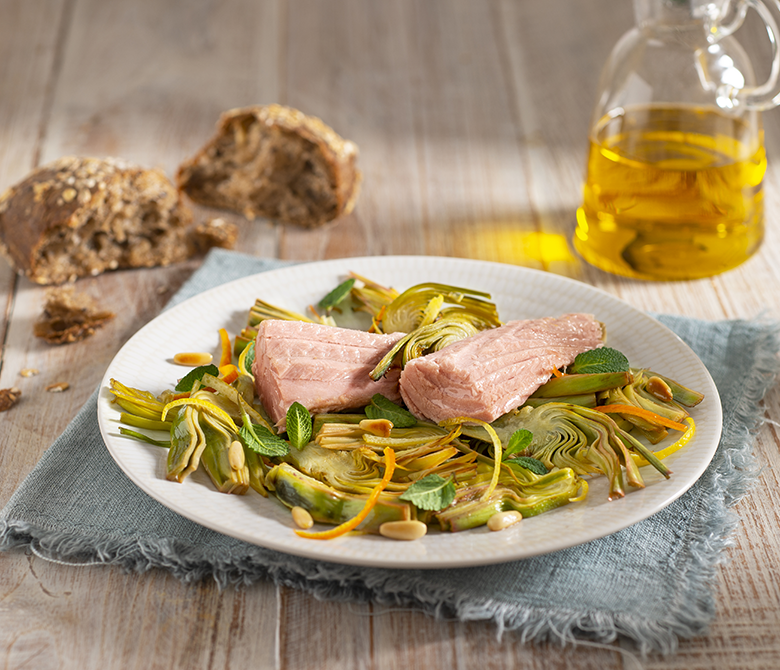 Product used
Tuna Fillets in Glass Jar with Olive Oil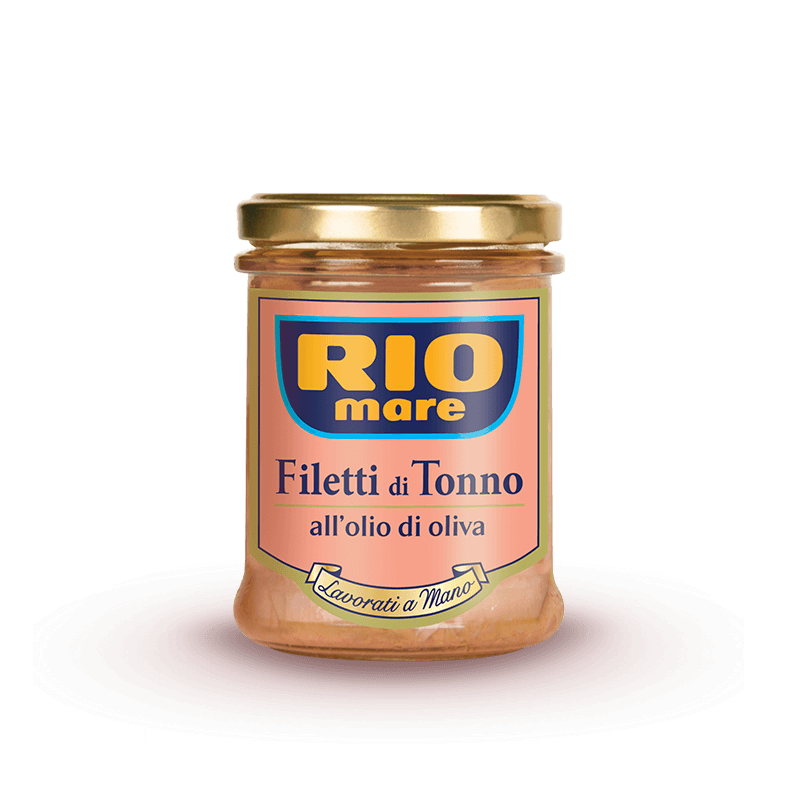 DISCOVER MORE
Preparation
1. Clean and finely slice the artichokes. Remove a few strips of zest from the orange and lemon and squeeze the juice.

2. Sauté the halved clove of garlic in a non-stick frying pan with the olive oil. Add the artichokes and sauté for a few minutes. Pour in the juice of the orange and lemon and cook until soft. Season with salt and pepper and remove from the flame.

3. Add the zest and chopped mint to the artichokes and mix well. Arrange the tuna fillets and artichokes on individual plates and serve.