Tuna-flavoured Spaghetti with Pistachio Nuts and Orange Zest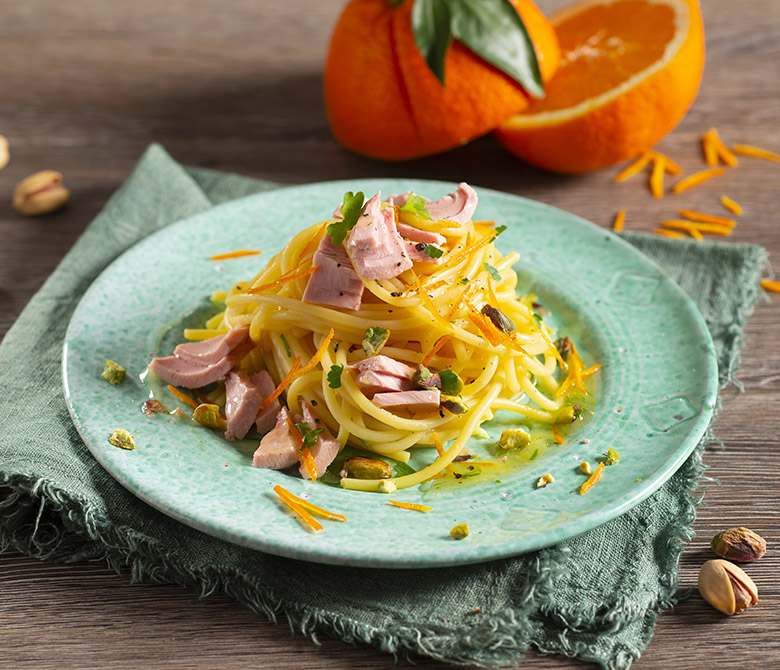 Ingredients
for 4 servings
---
350g spaghetti
---
2 x 80g Rio Mare Tuna in Olive Oil
---
20g shelled pistachio nuts
---
1 orange
---
1 clove garlic
---
1 small bunch parsley
---
40g extra virgin olive oil
---
salt and pepper to taste
---
Stampa Ricetta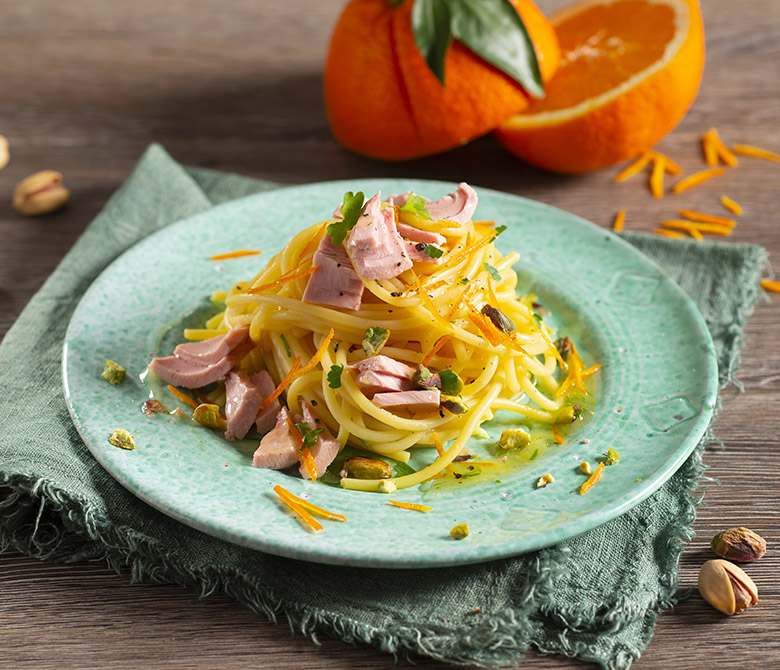 Product used
Tuna in Olive Oil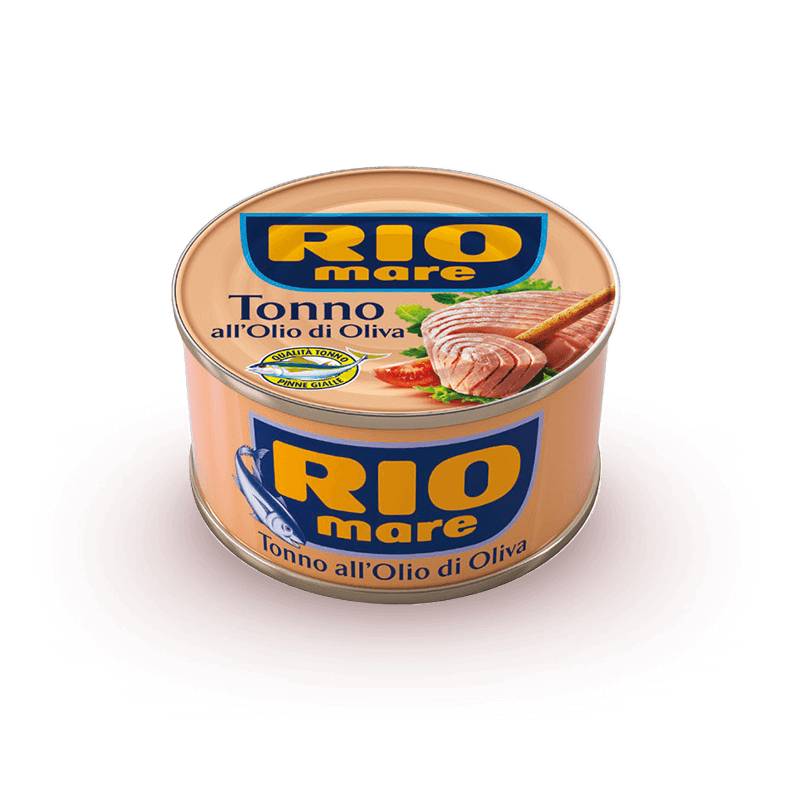 DISCOVER MORE
Preparation
1. Bring a pot of water to the boil, adding the salt when the water has reached boiling point. Pour in the spaghetti and cook until 'al dente'.

2. While the pasta is cooking, chop the pistachio nuts, grate the orange and chop the parsley.

3. Halve and sauté the garlic clove with the olive oil in a large frying pan. Add the drained pasta and a few spoons of the pasta cooking water and sauté the ingredients for one minute.

4. Add the tuna, pistachio nuts, orange zest and parsley. Season with a generous sprinkling of pepper, remove the garlic, mix well and serve.