Tuna, grilled artichoke and sun-dried tomato sandwich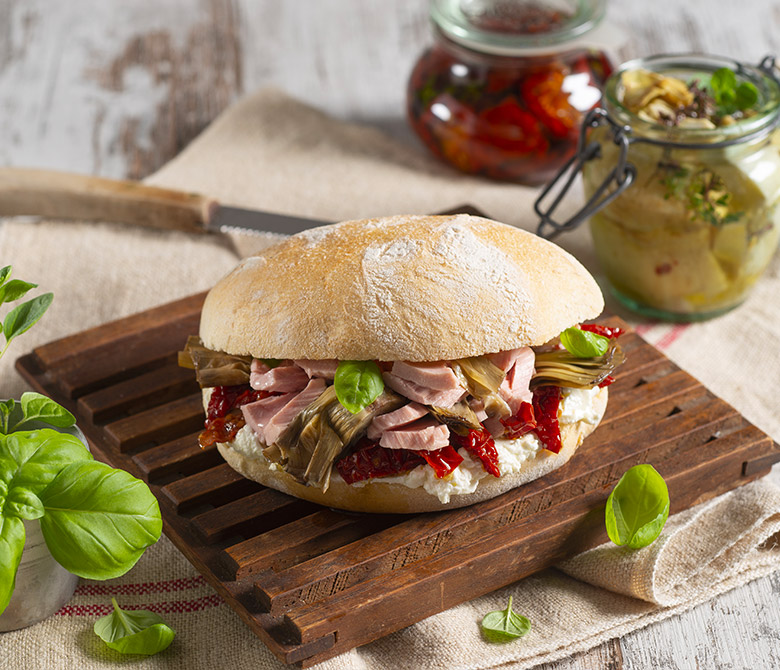 Ingredients
for 4 servings
---
4 crunchy seed bread rolls
---
2 x 120g cans Rio Mare Tuna in Olive Oil
---
8 grilled artichokes in oil
---
4 sun-dried tomatoes in oil
---
160g spreadable cream cheese
---
a few basil leaves
---
black pepper to taste
---
Stampa Ricetta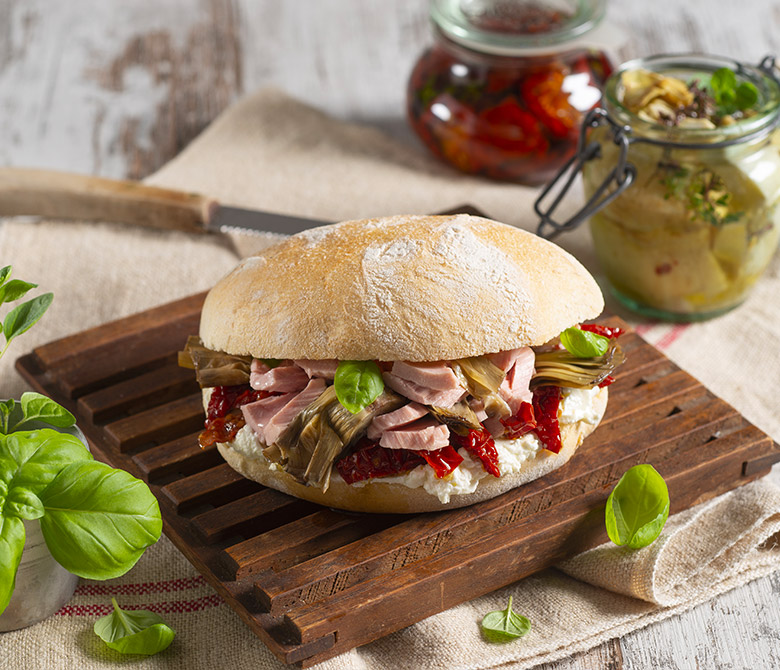 Product used
Tuna in Olive Oil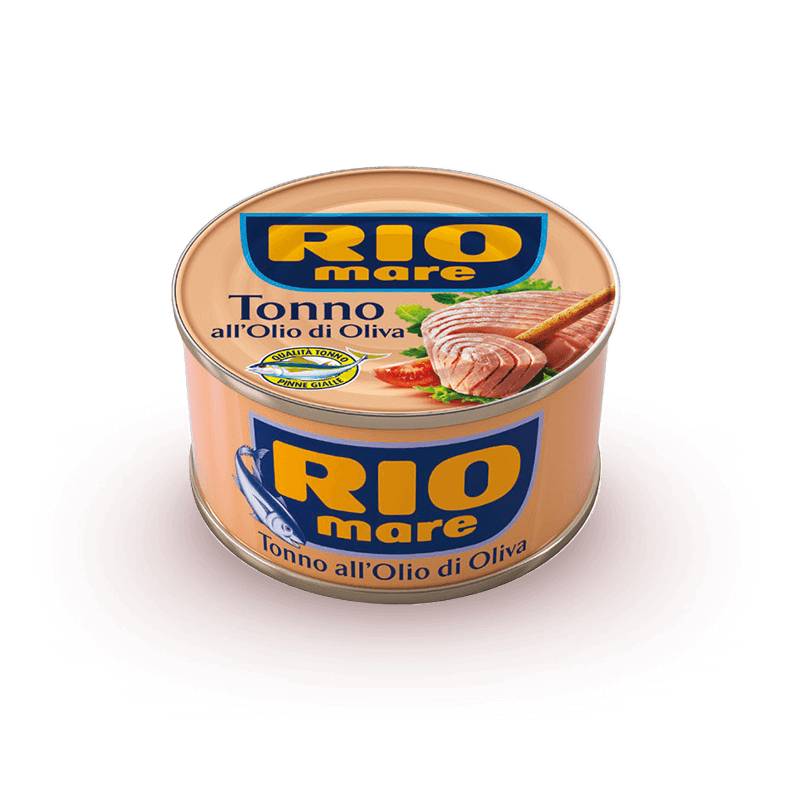 DISCOVER MORE
Preparation
1. Cut the bread rolls in half. Divide the artichokes into thick slices and roughly chop the sun-dried tomatoes.

2. Spread a generous amount of cream cheese on the bottom of each roll, top with the flaked tuna, artichokes and sun-dried tomatoes.

3. Garnish with hand-shredded basil leaves and pepper. Sandwich the rolls together and serve.

4. You can also toast the rolls for a few minutes prior to filling them for an even crunchier texture.