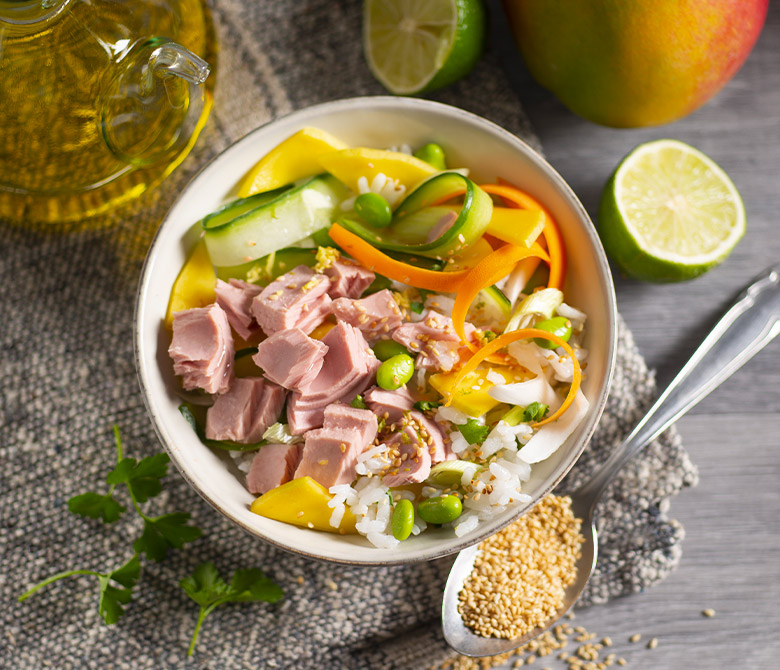 Ingredients
for 4 servings
---
4 x 60g cans Rio Mare Tuna Leggero
---
150g white rice
---
1 spring onion
---
1 ripe mango
---
100g frozen edamame beans
---
2 cucumbers
---
3 carrots
---
2 limes
---
a piece of fresh ginger
---
1 Tbsp sesame seeds
---
50g extra virgin olive oil
---
20g soy sauce
---
salt to taste
---
Stampa Ricetta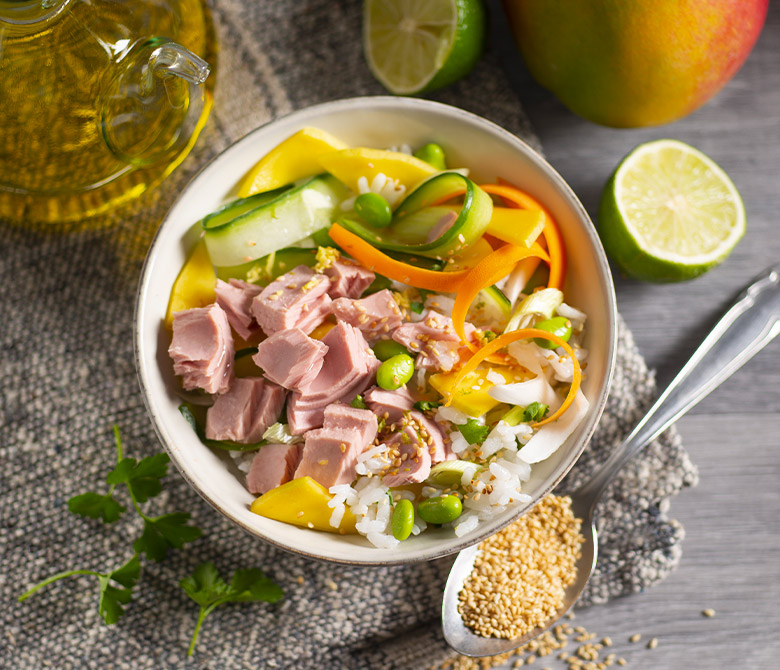 Product used
Tuna Leggero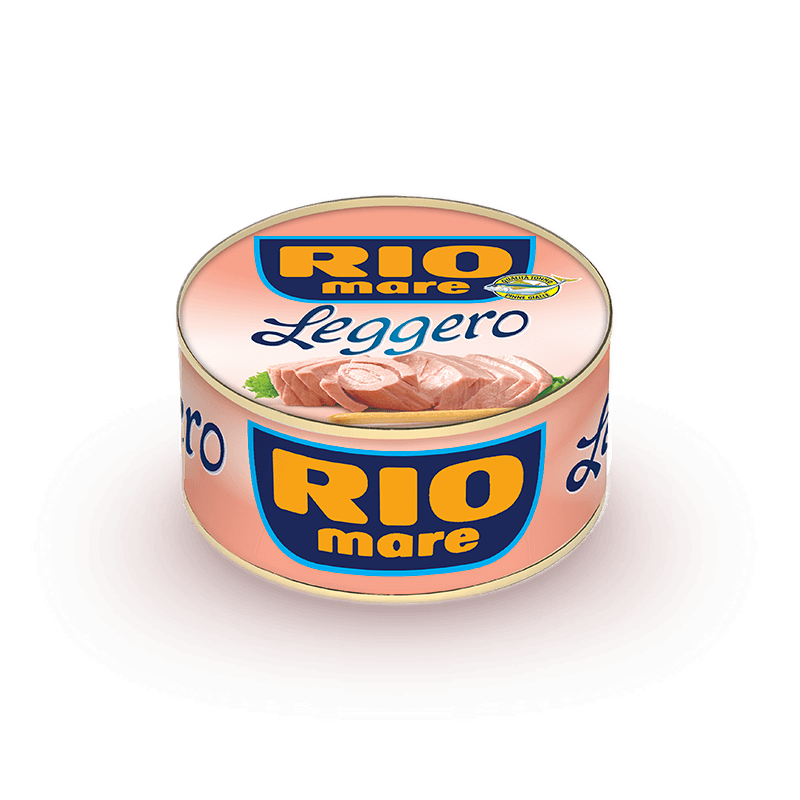 DISCOVER MORE
Preparation
1. Bring a pot of salted water to the boil, add the rice, cook until ready and drain. Place the rice in a bowl, dress with 30g of olive oil and mix gently. Toast the sesame seeds in a small frying pan.

2. Finely chop the white part of the spring onion with a little of the green, and cut the flesh of the mango into pieces.

3. Cut the cucumber and carrots into strips with a potato peeler. Grate the lime zest and the peeled ginger.

4. Combine the mango, spring onion and the edamame beans in a bowl. Season with the ginger, lime zest, lime juice, the remaining olive oil, the soy sauce and mix gently.

5. Place the rice and the seasoned ingredients in individual bowls. Add the tuna, and vegetables cut into thin strips. Garnish with the sesame seeds and a drizzle of lime juice.