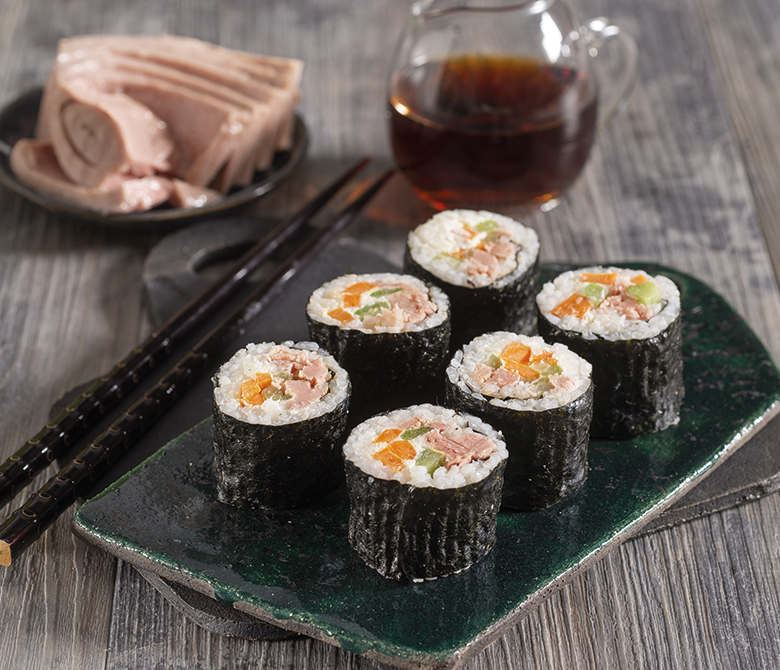 Ingredients
for 4 servings
---
2 x 160g cans Rio Mare Tuna in Olive Oil
---
4 stalks tender celery
---
100g cream cheese
---
1 carrot
---
250g sushi rice
---
15g sugar
---
40ml rice vinegar
---
4 nori seaweed sheets
---
salt to taste
---
soy sauce
---
---
Stampa Ricetta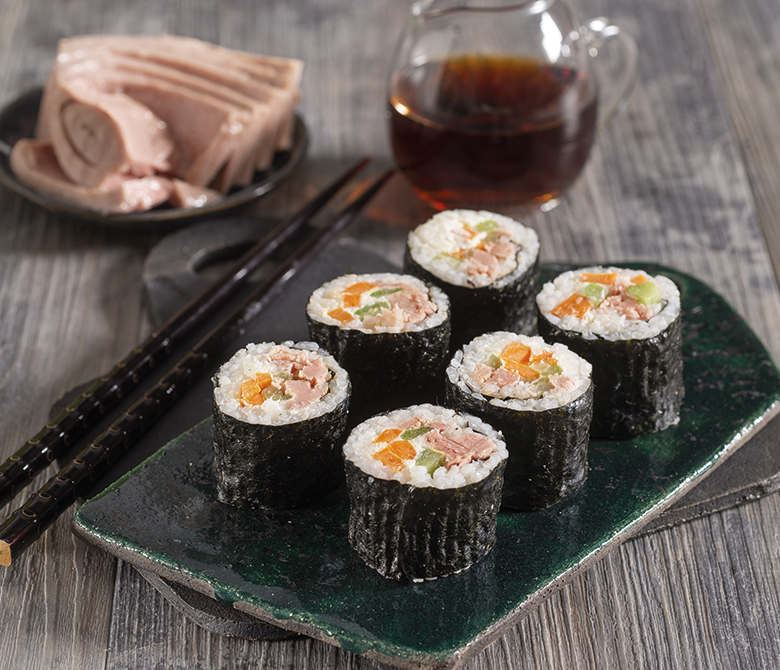 Product used
Tuna in Olive Oil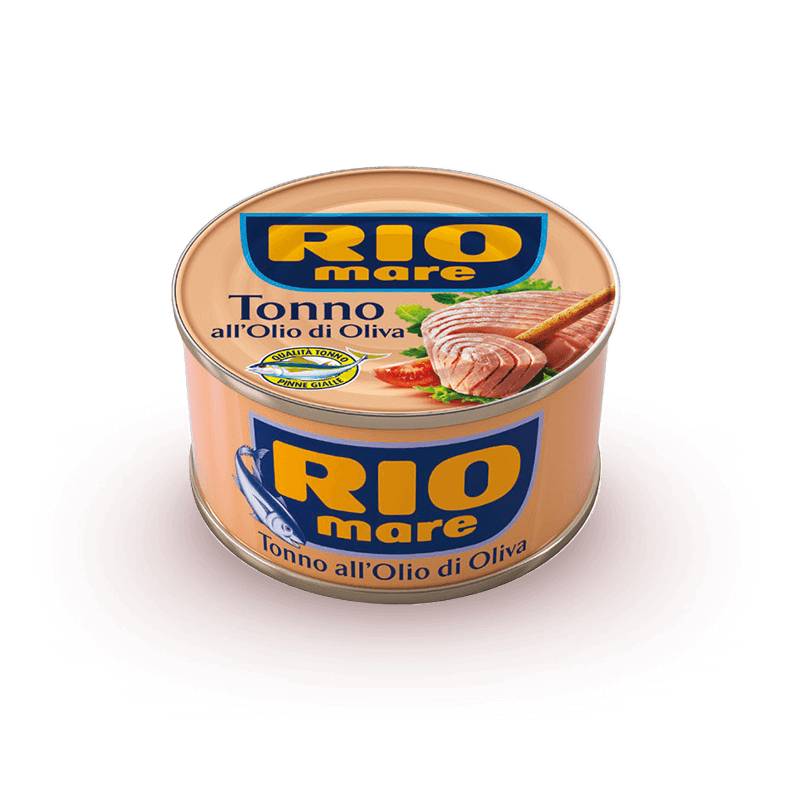 DISCOVER MORE
Preparation
1. Place the rice in a bowl with cold water, wash well, drain and place in a pot. Cover the rice with about 250ml water, add a teaspoon of salt, mix well, cover with a lid and cook for about 15 minutes. Remove from the flame, and leave to rest for a few minutes.

2. Warm the vinegar with the sugar in a pan to obtain a fairly dense liquid. Stir into the rice, mix well and then squeeze the rice in a damp towel.

3. Remove the strings from the celery stalks and cut lengthwise to obtain sticks. Wash, peel and grate the carrot.

4. Place one nori sheet on a bamboo sushi mat or a sheet of cling wrap, cover with a layer of rice. Use your fingers to spread the rice evenly. To prevent rice sticking to your hands, first wet your hands with cold water. Spread over some cheese, top with a celery stick, a little grated carrot and the drained, flaked tuna.

5. Roll up the sheet to form a narrow, evenly-shaped cylinder. Wrap in the cling wrap and place in the fridge. Repeat the procedure with the other seaweed sheets.

6. Just before serving, cut the sushi into slices and serve with soy sauce and, for added flavour, ginger pickled in vinegar.