Vitello Tonnato (Veal with Tuna-Caper Sauce)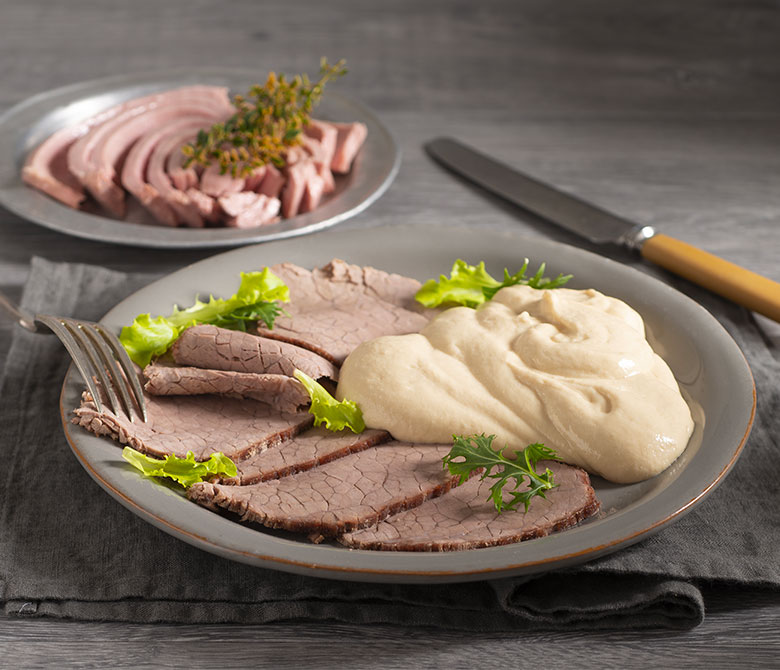 Ingredients
for 4 servings
---
For the meat:
---
600 g of veal top round or silverside
---
1 stalk of celery
---
1 medium onion
---
1 carrot
---
1 glass of dry white wine
---
salt to taste
---
---
For the sauce:
---
1 240g can of Rio Mare Tuna in Olive Oil
---
2 egg yolks
---
4 anchovy fillets preserved in oil
---
1 tbsp of well-drained capers pickled in vinegar
---
280 g of olive oil
---
the juice of ½ a lemon
---
salt and pepper to taste.

Stampa Ricetta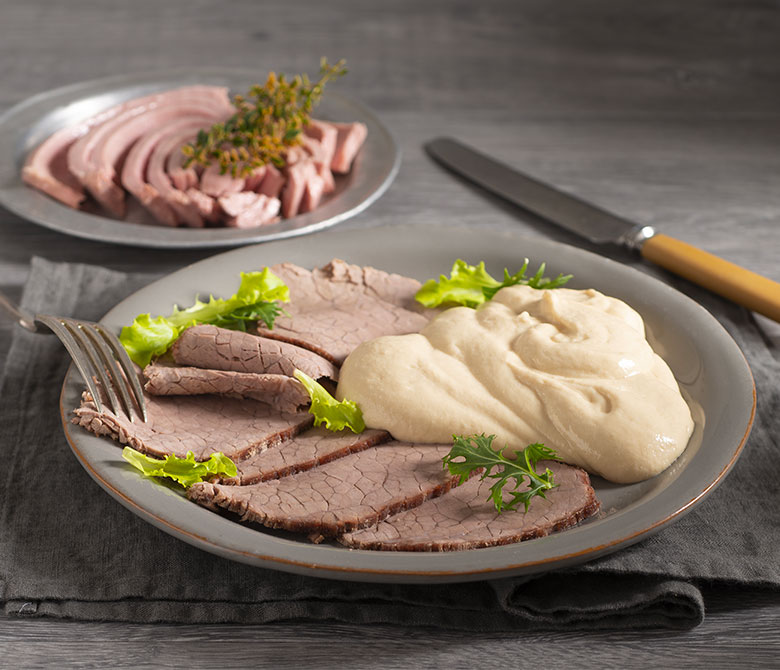 Product used
Tuna in Olive Oil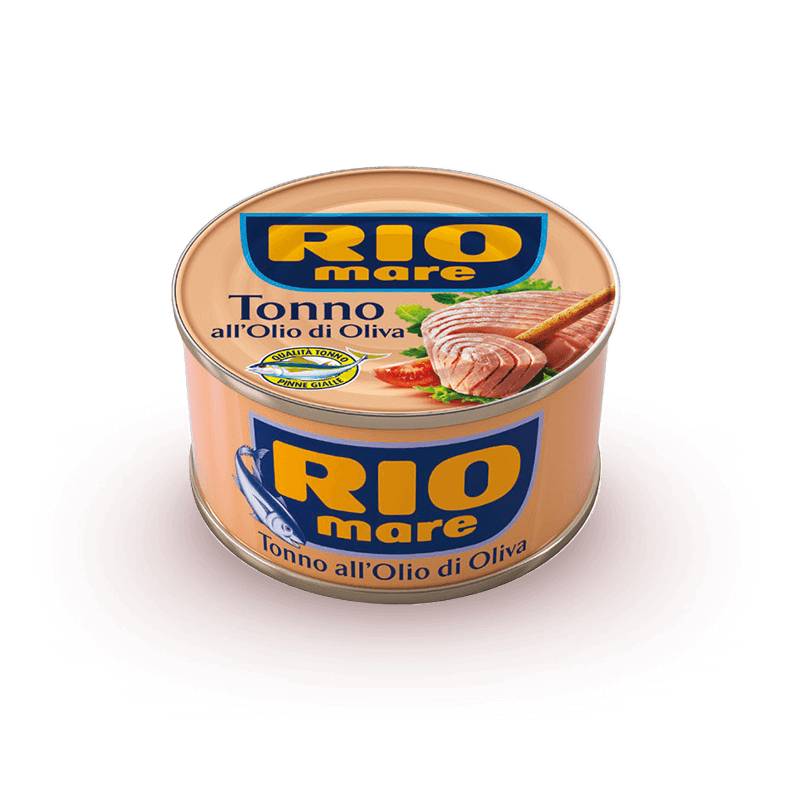 DISCOVER MORE
Preparation
1. Bring 2 litres of water to the boil, add the well-cleaned vegetables cut into large pieces, the wine and the meat and season with salt; cook for about 1 ½ hours and allow to cool in the broth.

2. Place the egg yolks, a pinch of salt and pepper and a few drops of lemon juice in a bowl or food processor and blend all the ingredients together, first slowly and then more briskly, slowly drizzling in the olive oil. When the sauce begins to emulsify, add the lemon juice a little at a time. If the mayonnaise 'curdles', place an egg yolk in a clean bowl, whisk vigorously and gradually start adding the curdled mayonnaise, a little at a time. If you are pressed for time, you can use 250g of ready-made mayonnaise. When the mayonnaise is ready, add the tuna, the anchovies and the capers and blend the ingredients for a minute to obtain a smooth, creamy sauce.

3. If desired, to make the tuna sauce smoother, you can add a few spoons of the cold broth in which the meat was cooked. You can also make it lighter by adding a few pieces of the cooked vegetables, used to flavour the broth; in this case, you will obviously need to re-blend all the ingredients.

4. Drain and thinly slice the cold meat and arrange the slices on a platter. Top with the sauce, allow the flavours to infuse for at least one hour in a cool place and serve.