Zucchini Flowers Stuffed with Tuna and Ricotta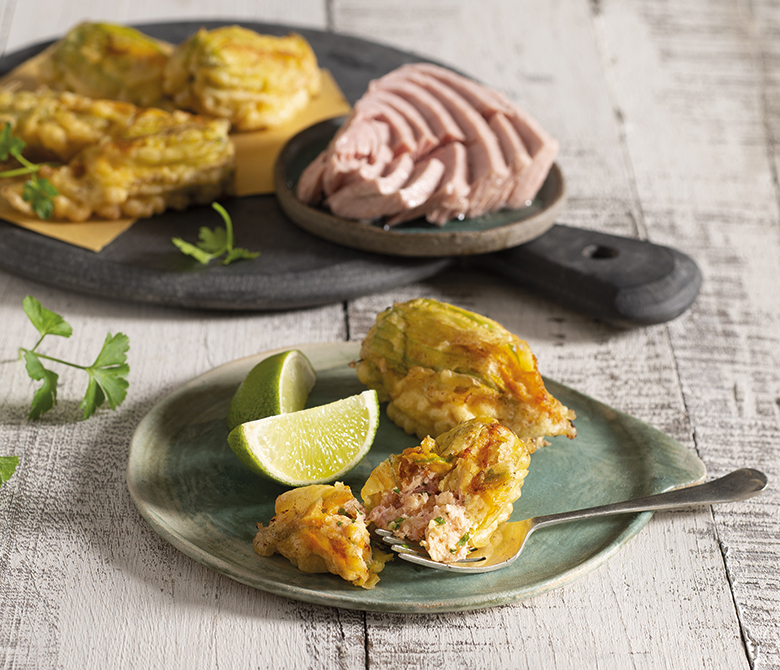 Ingredients
for 4 servings
---
1 x 160g can Rio Mare Tuna in Olive Oil
---
12 zucchini flowers
---
200g ricotta
---
2 tbsp grated Parmesan cheese
---
1 egg
---
2 tbsp flour
---
4 Tbsp milk
---
a small bunch of parsley
---
frying oil
---
salt to taste
---
---
Stampa Ricetta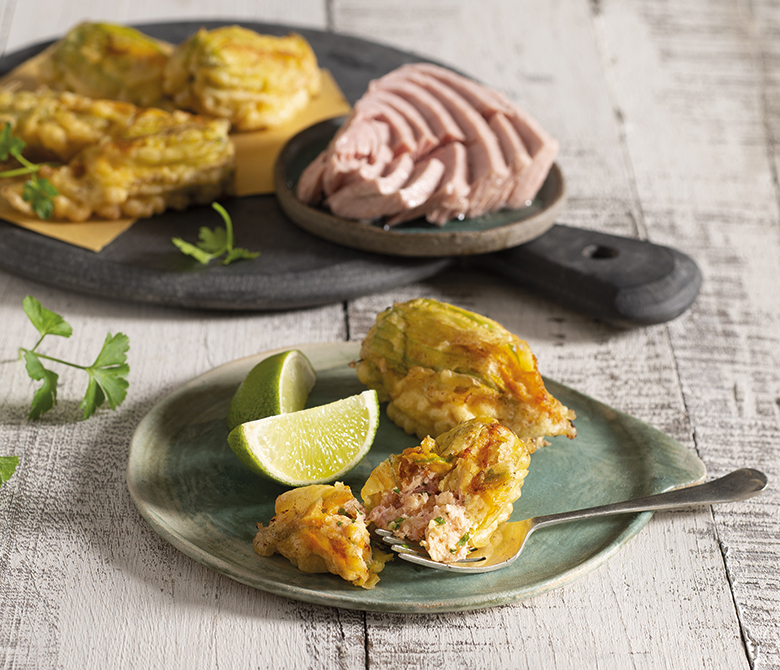 Product used
Tuna in Olive Oil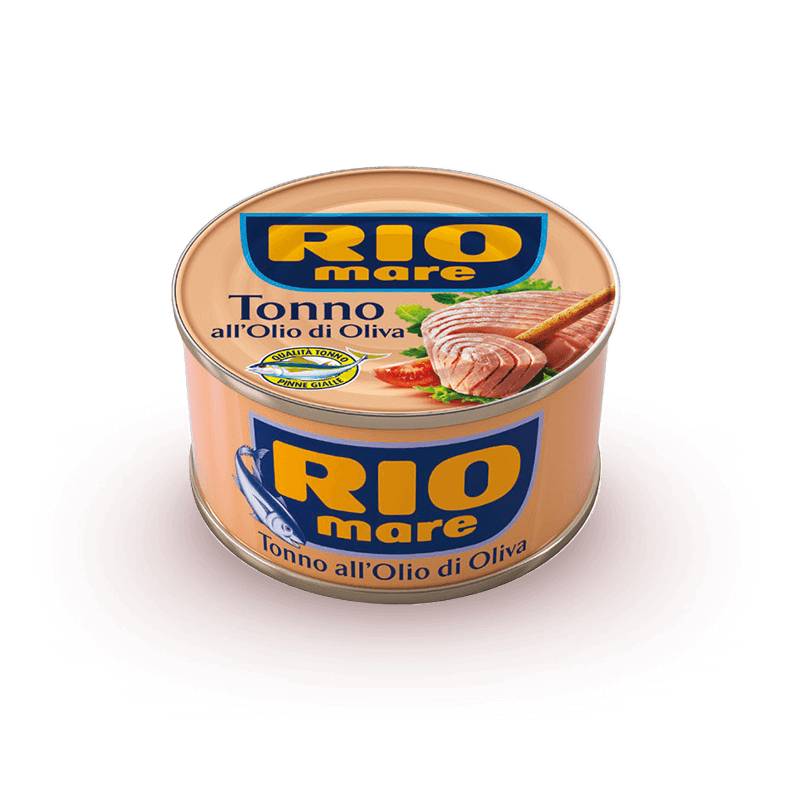 DISCOVER MORE
Preparation
1. In a bowl, combine the drained tuna with the ricotta, Parmesan cheese and a handful of chopped parsley and mix.

2. Remove the stamens from the blossoms, wash carefully and stuff with the tuna mixture.

3. Beat the egg with the flour and a pinch of salt and add the milk to obtain a creamy batter.

4. Dip the stuffed flowers in the batter. Deep-fry in boiling oil until the flowers are golden brown and crunchy.

5. Remove the flowers with a slotted spoon and drain on paper towels to eliminate the excess oil. Serve while piping hot and crunchy.