Potatoes En Papilotte with Grilled Mackerel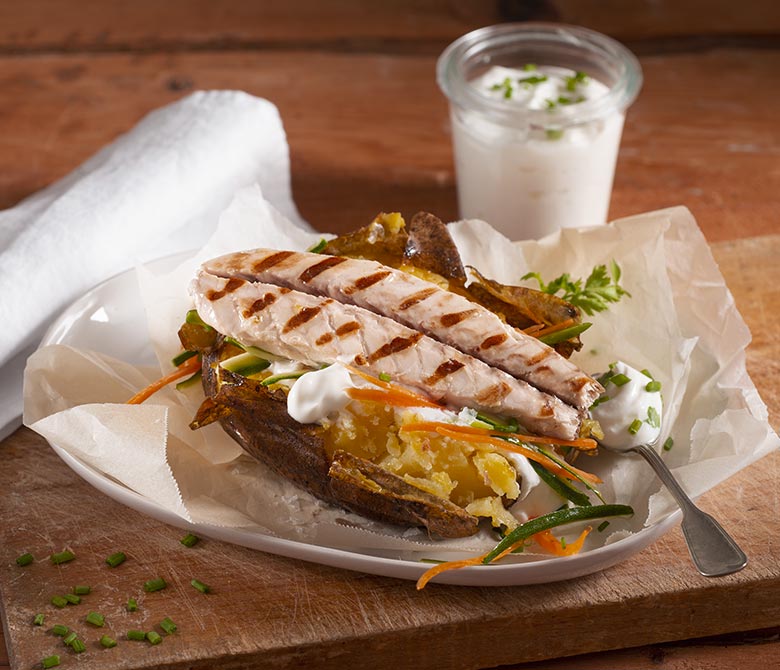 Ingredients
for 4 servings
---
4 large potatoes
---
2 x 120g cans Rio Mare Grilled Mackerel in Extra Virgin Olive Oil
---
150g Greek yoghurt
---
2 carrots
---
2 small tender zucchini
---
1 sprig chervil or another type of aromatic herb
---
a few fresh chives
---
20g extra virgin olive oil
---
black pepper
---
salt flakes
---
Stampa Ricetta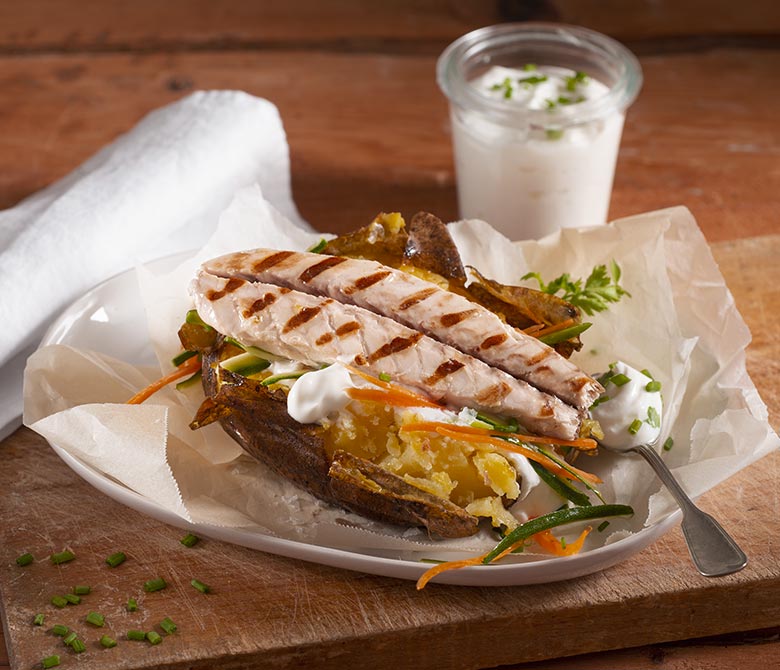 Preparation
1. Heat the oven to 220°C. Wash and individually wrap the potatoes in aluminium foil. Bake in the oven for about 45 minutes until tender.

2. While the potatoes are baking, cut the zucchini and carrots into julienne strips, dress with olive oil, salt and pepper and leave to absorb the flavours. Chop the chives and chervil.

3. Unwrap the potatoes and slit in half. Place a spoonful of yoghurt, dressed vegetables and the grilled mackerel fillets in the middle of each potato half, and top with a little more yoghurt. Season with the ground pepper, chives and chervil and serve.