Purée of fava beans with grilled mackerel fillets and sautéed cherry tomatoes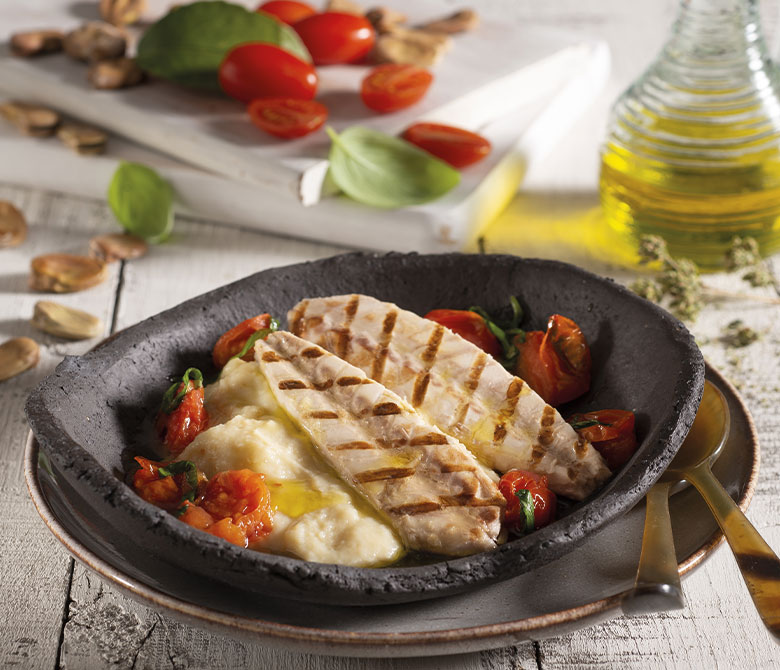 Ingredients
for 4 servings
---
4 x 120g cans Rio Mare Grilled Mackerel Fillets in Extra Virgin Olive Oil
---
250g dried shelled fava beans
---
150g Datterini tomatoes
---
1 laurel leaf
---
1 clove garlic
---
50g extra virgin olive oil
---
a little oregano
---
salt and pepper to taste
---
a few basil leaves
---
Stampa Ricetta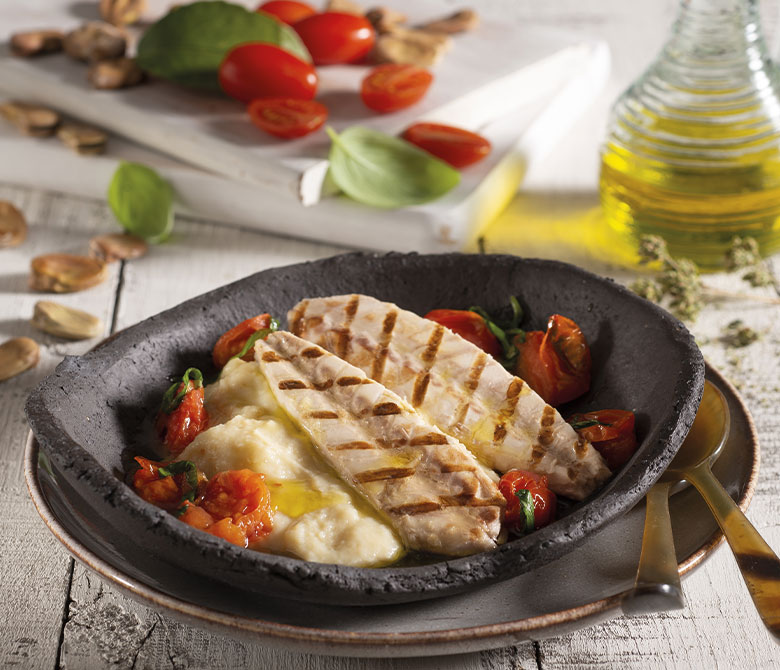 Preparation
1. Wash the fava beans in a bowl with plenty of water, drain well and place them in a pot with the laurel leaf. Fill a pot with water (enough to cover the beans) and bring to a boil. Skim the scum from the surface of the simmering water and cook over a low flame for at least one hour.

2. Sauté the sliced garlic in a frying pan with the olive oil until golden brown. Add the halved cherry tomatoes and sauté well for a few minutes. Season with the salt, basil and oregano. Remove from the flame and set aside.

3. Remove the fava beans which will have almost disintegrated and mash well with a fork. Season with salt.

3. Arrange the fava bean purée on four individual plates, add the grilled mackerel fillets, top with the cherry tomatoes and sprinkle with a little freshly ground pepper.